Liverpool make the 2,500-mile trip to Russia where they face Rubin Kazan on Thursday night, and we pick five players who would profit from being spared the outing by Jurgen Klopp.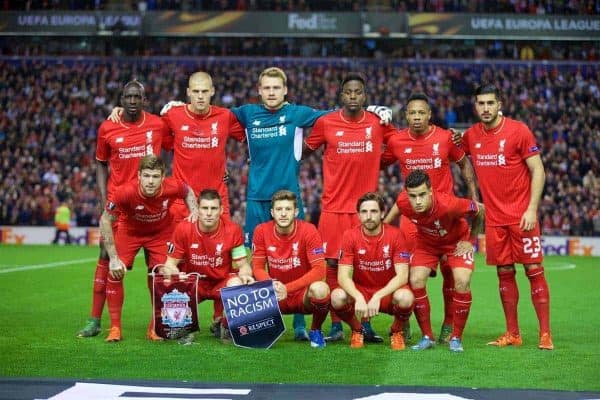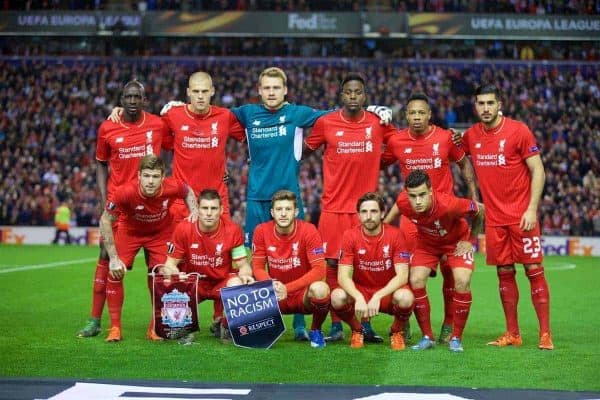 The Reds are in arguably their most testing period of the season currently, as they make the untimely trip to Russia for an important Europa League clash.
The fixture against Rubin Kazan will be Liverpool's sixth in just 19 days, with the visit of Crystal Palace on Sunday making it seven games in a hectic and physically demanding three-week period for Klopp's side.
Liverpool's new boss will have to prioritise who makes the long-haul journey and the German will need to leave some key players behind in order to the keep the squad as fresh as possible, as the Reds look to continue their positive early progress.
Some difficult decisions face Klopp with a lack of squad depth available, but here we select five Reds who would benefit from being left at home.
Admittedly, a lack of cover makes it difficult to exclude Clyne, but the amount of action the right-back has seen gives Klopp genuine reason to find an alternative.
The England defender has started 15 of Liverpool's 16 games this season due to the lack of backup, and it's that very fact which makes it vitally important that the 24-year-old is left at home, with Klopp needing to perform a tough juggling act.
Klopp could – or perhaps should – afford Connor Randall another first-team run-out against Kazan to deputise for the evening, after a solid League Cup performance last week.
Thursday presents a rare chance to give Clyne a genuine break without having to travel, which will ensure the Reds' only senior right-back option stays fit for important upcoming domestic games.
The experienced Brazilian has enjoyed a new lease of life under Klopp, producing some superb form since the German's arrival.
Lucas' new-found importance to Klopp's side makes it essential that the Premier League's top tackler is managed wisely and kept fresh, which should see the 28-year-old left on Merseyside.
Since suffering the two big injury blows that changed his game, the Brazil international has proven time and again that he performs far better when playing less – and having his match action carefully managed.
With Joe Allen a shoe-in to deputise, there's no reason to risk losing such a vital component of the team to burnout or injury, and Lucas must be one of those given a break.
Despite returning to the club late after international involvement during the summer, Can has had next to no rest so far this season.
The German powerhouse has, like Clyne, played 15 of 16 games this season, already racking up over half of the total 2,067 minutes of Premier League match action he played in the whole of last season.
It's an extreme contrast in the amount of game time for the 21-year-old, and with Can's role in Klopp's developing Liverpool becoming of increased importance, burnout – or worse even, injury – would be a real blow.
The way to guard against that happening is by leaving the German at Anfield, and Klopp must save his fellow countryman the long flight.
Firmino's comeback has been a welcome boost for Klopp, but with the midfielder having played a lot since returning, the German must avoid overusing the 24-year-old.
The Brazil international had played just 38 minutes across two games, before then completing just shy of 90 minutes in the League Cup as he starred against Bournemouth, and 76 minutes – playing a big role – in the weekend's success at Stamford Bridge.
It would be a wise move to keep Firmino – who is finding form and match fitness alongside establishing himself quickly as a key figure for Klopp's side – at home, preserving him for the visit of Crystal Palace on Sunday.
Adam Lallana, Jordon Ibe, Philippe Coutinho and Divock Origi provide the manager with a varied range of alternatives, and the summer arrival should therefore be kept out of harm's way.
Like fellow full-back Clyne, Moreno could do with a much needed rest, but like the situation with the right-back, Klopp faces a tough juggling act to make it happen.
Due to being the only competent left-back available, he's started nine of the last 11 games, but Moreno has also been in good form in those too; something that ideally would be afforded every opportunity to continue with the help of managed match action.
There is no alternative – apart from Clyne who could do with a break himself – to deputise for the Spaniard which makes that extremely difficult, so Klopp is therefore likely to take Moreno to Kazan and play him from the start.
If there is even the slightest possibility something could be arranged for one night only to spare him the trip, however, then it really should be fully explored.
[interaction id="56388e1dafdd55437c15bb20″]