Mamadou Sakho was again impressive for Liverpool at the weekend and there are signs that mainstream journalists are finally realising his excellence.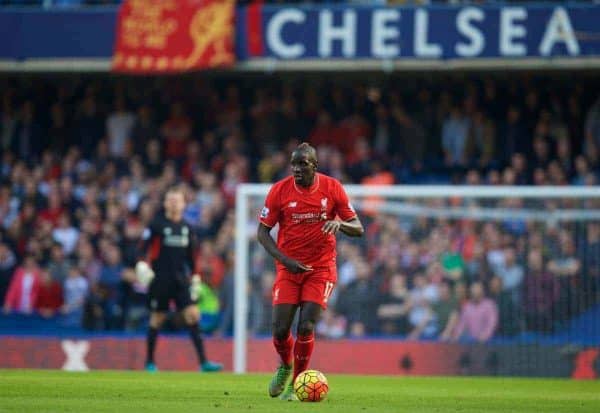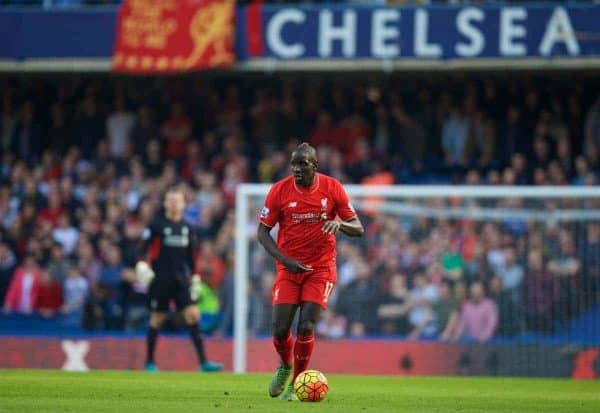 It was a bafflement that Sakho was kept out of the side at the expense of Dejan Lovren at the start of this season; one of Brendan Rodgers' gravest errors as Liverpool manager.
Since producing an imperious performance on his return to the team against Bordeaux in September, the 25-year-old has been exceptional. His display against Chelsea on Saturday was just the latest show of brilliance.
Media starting to jump on the Sakho bandwagon, we all knew he was this good years ago.

— Jordan (@JordanLFC88) November 2, 2015
His quality in possession has been a joy to watch at times, while his reading of play and leadership have helped make Liverpool far more assured.
Sakho is winning more and more admirers by the game- there are some Liverpool fans who have always been lazily unconvinced by his 'awkward style'- but it all seems a bit strange that it's taken so long for his class to be properly appreciated.
Even the mainstream media, who have so often given Sakho little to no praise, are now coming round to him.
Long time coming

John Cross of the Mirror, a known Arsenal fan who clearly hardly watches Liverpool, praised Sakho's performance against Chelsea, but made one glaring error in his assessment of him.
"Big, strong and commanding. All the qualities why Liverpool signed him now look as if they are coming to the fore. Even his passing was good," he wrote.
This bizarre, widespread claim that the Frenchman is poor on the ball is arguably the Premier League's biggest myth.
Example: Mamadou Sakho's passing quality vs Chelsea. Opens up his body, keeps his head up and plays it forward. #LFC pic.twitter.com/6gIJzfEwY2

— Jack Lusby (@jacklusby_) November 2, 2015
Sakho has completed a whopping 91 per cent of his passes in the league so far this season, while he achieved an accuracy of 90 and 92 per cent in 2014/15 and 2013/14, respectively.
This hasn't magically become a strong part of Sakho's game since Jurgen Klopp's arrival; he's always been superb on the ball.
Garth Crooks of the BBC claimed that, "it was the quality of his distribution that startled me (against Chelsea). It happened in the first half when he hit a wonderful Steven Gerrard-esque 40-yard diagonal pass for Nathaniel Clyne and he did it again in the second half."
Good to see Garth has been keeping a close on Sakho, then. At least it's finally a bit of long overdue praise for him.
Comparisons

Many rival supporters would likely mock any Liverpool fan for saying this, but there is arguably no Premier League centre-back playing better than Sakho right now.
The France international has gained a reputation for being a dodgy defender, but that is solely because he has an awkward-looking gait.
Yes, he doesn't look particularly balanced and graceful with the ball at his feet, but that is completely irrelevant. Just look at how few times he gives it away, and how often he threads an inch-perfect pass to a teammate.
The table below illustrates how Sakho compares to five of the league's more fashionable and much-lauded current centre-backs; Laurent Koscielny, Chris Smalling, Nicolas Otamendi, Toby Alderweireld and John Stones.
[table id=124 /]
What the above information shows is that there is very little in it when comparing Sakho to five defenders who have often called the best in the league so far this season.
The former Paris Saint-Germain captain has enjoyed a better pass completion rate than any of them, which when you consider how much Stones is hailed for his elegance in possession, is very telling.
Sakho has also come out on top in more duels than any of the much-praised quintet, which goes to show what a physically dominant defender he is.
It's certainly worth stressing that he has played less games than the other five, which can sometimes make statistics misleading, but the fact he won almost 60 per cent of his duels in both of the last two seasons shows that this is no fluke.
Big future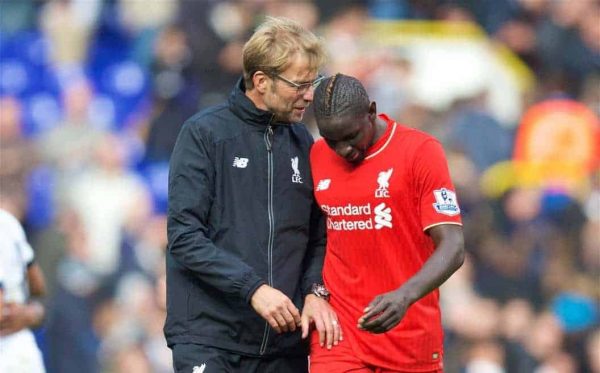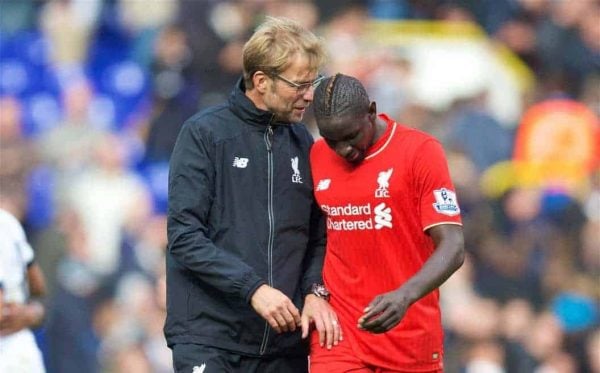 What has become clear since Klopp's arrival last month is just how important Sakho will be to the German and his side, this season and beyond.
He is far and away the best centre-back at the club, and on current form, is quite possibly Liverpool's most important player.
Many of us have known for a long time what a terrific footballer he is, and it is refreshing to see the media finally, albeit slowly, realising it too.
https://twitter.com/Jurgenomics/status/658033700186267649
Sakho will always have detractors because of his aforementioned gangly style, but as opinions go, it is as lazy and worthless as it gets.
Quite who the best centre-back in the league is right now is up for debate, but as the statistics prove, Sakho is certainly in the mix.
At just 25, he should only improve in the coming years, which is a fantastic prospect for everyone associated with Liverpool Football Club.
(All stats via Squawka)
> Dispelling the myth that Mamadou Sakho is clumsy (Part 1)
> Dispelling the myth that Mamadou Sakho is clumsy (Part 2)
[interaction id="56366419afdd55437c06db2c"]