Following a noticeable dip in form, Philippe Coutinho believes his match-winning display at Chelsea on Saturday will help turn things around.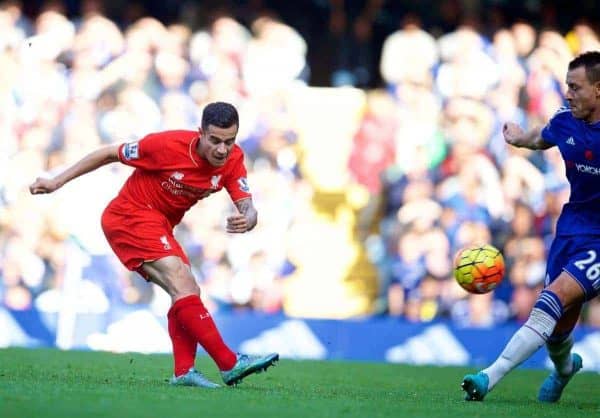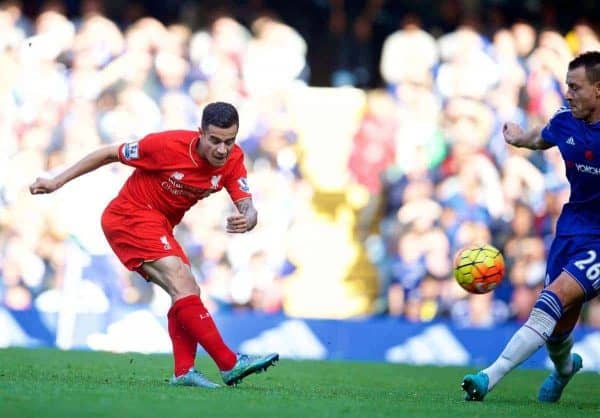 The Brazilian's double in the 3-1 Stamford Bridge triumph was the first time he had scored since the opening weekend of the season, and it inspired the Reds to their first win against Chelsea in over three years.
Coutinho believes his individual performance will be a turning point for him, following some extremely below-par showings by his high standards.
"For me, it was great. I wasn't playing so well and hadn't scored for a while, so I was glad to score again and help the team," he told the club's official website.
"I hope [it can be a turning point for me], I hope so. Sometimes when you play things don't always go well, but I always work hard.
"I'm always looking to improve and I hope from now on I'll continue improving, not only me, but the team, which is the most important thing.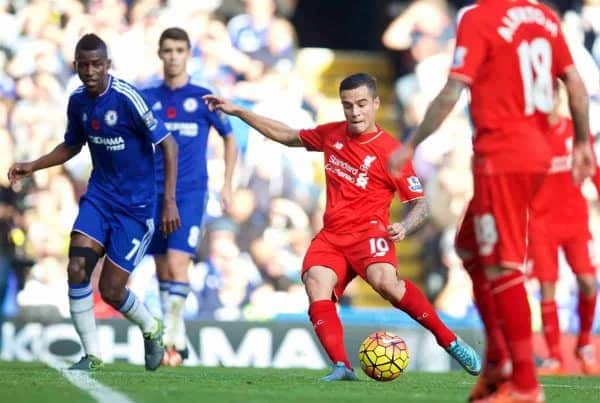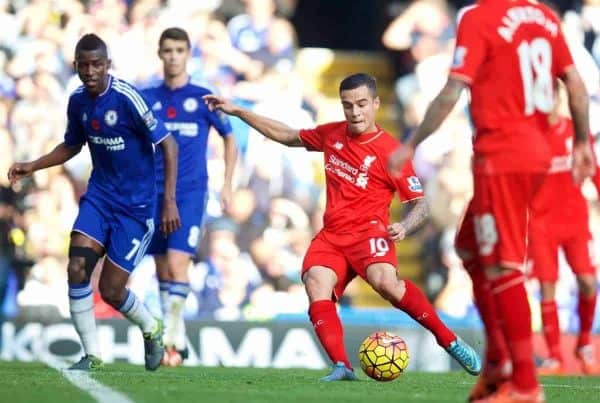 "I've been working quite hard, on all aspects of my game.
"As I said, I haven't been playing well, it wasn't a good phase for me, but I always concentrate on working hard.
"There are many things to work on before the next game, and I hope it continues.
"As for my left foot, I've been working on it in training and it came off…thank God!"
Despite the brilliance of Jurgen Klopp's side's all-round performance, Coutinho was quick to stress that nobody should get too carried away just yet.
"I think everyone's happy with the result. We know the work is just beginning and we have to keep it up, but I think we're on the right track," he continued.
"Of course, we've had a run without any wins, and everyone was focused on winning, which was important for us.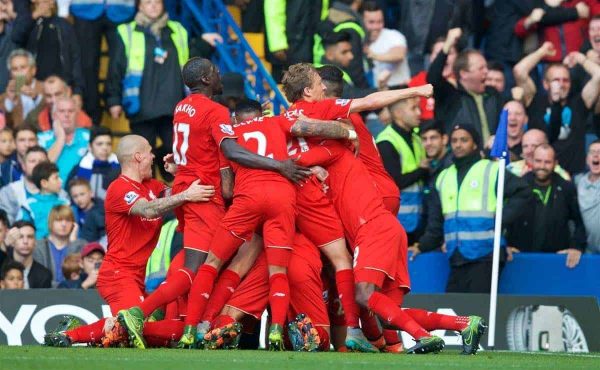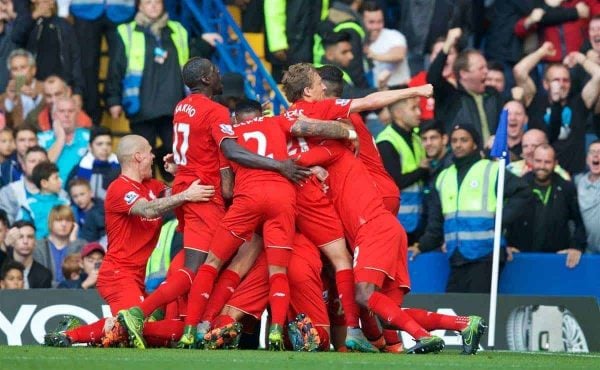 "Three points and against that opposition, it's given a boost to our confidence and I hope we can now focus on each game and be successful.
"It's a very important win, but at the same time we have to take the positives and negatives so we can improve and start thinking about the next game.
"We can't spend too much time thinking about this one, we have an important game during the week, and I hope we can perform well again and win."
Liverpool take on Rubin Kazan at the Kazan Arena on Thursday night, before another Premier League clash on Sunday, against top-half hopefuls Crystal Palace.
Coutinho will be hoping to continue the fine form he showed at Stamford Bridge to lead Liverpool to victory.
[interaction id="56388e1dafdd55437c15bb20″]