We asked the This Is Anfield team what they'd ask for Christmas to improve Liverpool FC – with some entertaining responses.



ALEX MALONE:
All I want for Christmas is…
2 centre halves who stood up to the bullies at school
an A to Z for Moreno so he can find his way back
two pairs of Kenny Everett hands for Mignolet and Bogdan
a night in Soho, so some of our midfielders can score
a square Christmas cake – at least it would have 4 good corners
a variety pack of Christmas ornaments.. hopefully it has some balls
OJ Simpson's legal team – they know how to organise a hopeless defence
a bike for Benteke… so he can either get on it, or ride off somewhere else
a DIY kit for Sturridge – at least then he can make the bench
an alarm clock for Firmino – something to wake him up before it's too late
a set of playing cards – so we can call a spade a spade, get rid of the jokers, keep the diamonds and those with heart, and save our club
---


SACHIN NAKRANI:
All I want for Christmas is….
a bastard. Sorry for the foul language Santa, but there's no other word for it. Bastard. That's what I want – in the centre of midfield, making sure Liverpool don't get bullied and bullying his own team-mates into making sure they give a shit for 90 minutes in every single match. We've had great bastards before, like Souness, McMahon and Mascherano, and we need another now. Right now.
a proper goalkeeper. You've probably had this request from quite a few Reds already, Santa, but I thought why not, more the merrier (sorry for the awful pun). Liverpool haven't had a proper goalkeeper for ages and it's killing us. We simply cannot progress with Coco the Clown and his brother Bogdo the Clown between the sticks. We need a fella who can catch the ball and dive the right way and dominate the area. Any chance of Hugo Lloris? I really like Lloris.
a new song. We haven't had a decent tune since the Torres one. The Suarez one was pretty good, but not a classic. And don't get me started on the Coutinho one – does my head in, that. Maybe one for Sakho? Or perhaps Moreno? Or the manager himself. It's up to you Santa, just give us travelling Reds something to belt out at the match.
for Reds to stop being dickheads on Twitter. You know who you are. Stop it. Now.
---


ANDREW RONAN:
All I want for Christmas is a fit Daniel Sturridge (and dependable centre-half pairing)
The ongoing absence of Daniel Sturridge can't be underestimated. Without him in the team, Liverpool just don't look convincing as an attacking threat. They look laboured and predictable going forward and the malaise has a habit of infecting the rest of the team.

Sturridge's presence not only offers a real goal threat, but his movement drags defenders out of position and provides other options for his teammates. Christian Benteke hasn't been provided with as many crosses as he was used to at Aston Villa, but his lack of movement hasn't done him any favours. The forward three of Coutinho, Firmino and Lallana cannot be relied upon – as we found out against the physical nature of Watford's game last Sunday.
---


CHRIS McLOUGHLIN:
All I want for Christmas is the return of a proper Anfield atmosphere
'Twas the day after Christmas and all through our house not a Kopite was singing, not even a Scouse….
Now I realise there are contentious issues to resolve regarding the lack of flags on the Kop at the moment (and a lot of politics at play) but what I'd like for Christmas, and 2016, is the return of a proper Anfield atmosphere.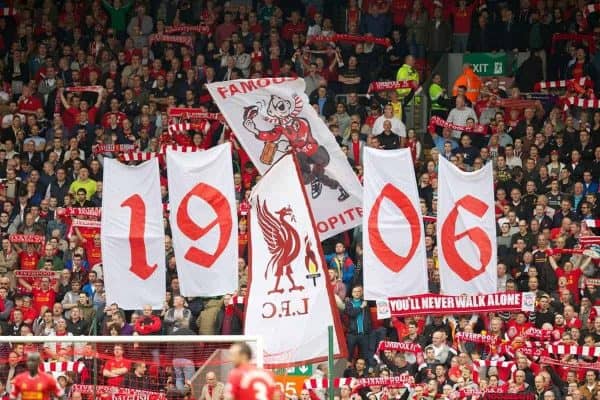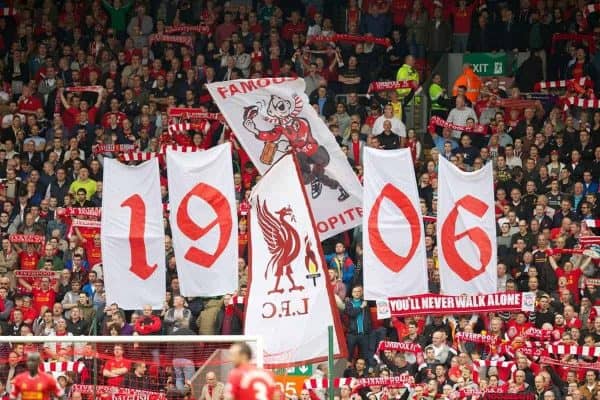 You know, the days when Liverpool supporters got behind our team en-mass, got after opponents and referees in partisan fashion and actually sang the names of our players. And our manager.
Football is better as a supporter when you participate rather than spectate, but then maybe the sky-high ticket prices, way in which tickets are sold, lack of younger fans, diverse backgrounds of Anfield attendees and one trophy in nine years have all combined to suck the soul out of what made Liverpool FC special. Of what made us different, admired. Or maybe modern day fans just can't be arsed singing about a load of millionaires who usually underachieve?
Either way, an atmospheric improvement at Anfield is my Christmas wish. Or for The Kop Magazine to be brought back.
Miracles can happen at this time of year. Right?
---

SIMON COLLINGS:
All I want for Christmas is a new goalkeeper!
It's like having David James back in goal at the moment. Also, to see Sepp Blatter fall off the face of the earth would be most welcome.
---


KARL MATCHETT: All I want for Christmas is…
to end 2015 with a positive goal difference!

The last time we didn't end a calendar year with at least +1, things were Hodgesonesque.

for those within the coaching staff to already be realising, privately and calmly, that half a dozen to 10 members of the current squad have not, cannot and will not provide the required quality and consistency on a technical, mental or physical level to get the team back toward the top of English football. We might not get replacements for Christmas, or in the January sales, but let's at least be planning a summer holiday without them!
---


NEIL POOLE:
Christmas is a time of giving, not just receiving…
Therefore I'd like to donate my spine and balls to the team to be fully utilised in a game of football when things get a bit tricky.

In return, I'd be happy for any sort of trophy. Honestly, I'd take the Johnstone Paints Trophy. I'm not fussy.
And I know we're asking for gifts as opposed to miracles but while we're here, a fit Daniel Sturridge would be great. If you don't ask, you don't get!
Can I have my hair back too please?
---

JEFF GOULDING:
All I want for Christmas is a slice of consistency.
Naturally the beginning of the Klopp era comes with the inevitable lurches forward and back. However, it's also brought tantalising glimpses of what could be that infuriate as much as they excite. The 'blitz krieg' approach at Chelsea, City and Southampton have only served to make the Newcastle and Watford debacles all the more frustrating.
So give me some of that attacking spirit on boxing day and let's hope it sticks around for the new year. If it does who knows, with the traditional top four as fragile as us, if we can put a run a together we might yet gate crash their party. Merry Christmas and a Happy New Year to all Kopites.
---

JAMES NALTON:
All I want for Christmas is someone who looks like they can score from a free kick.
Whether it be a Danny Agger smashing it with his left boot, a Fabio Aurelio curling one in past an unsuspecting opposition keeper, or a standard right-footed technician such as Luis Suarez or Steven Gerrard. They don't even have to score, they just need to look like they can.
---
TIA CHRISTMAS 2015