Following former Liverpool striker John Aldridge's criticism of Roberto Firmino, is such an appraisal of the Brazilian forward a bit harsh?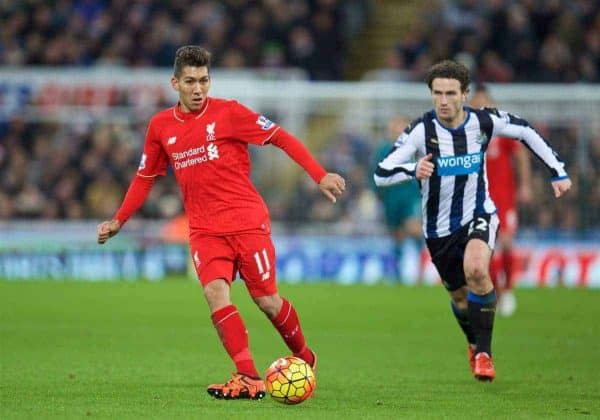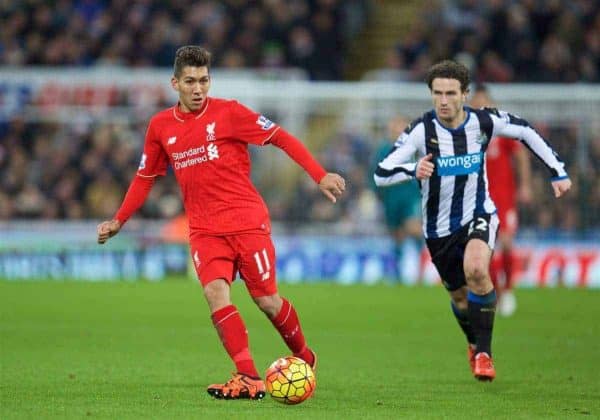 In his regular column for the Liverpool Echo on Monday, Aldridge launched a scathing attack on Firmino's performance in the Reds' 2-0 loss to Newcastle.
"Roberto Firmino is playing as if something is wrong, mentally and physically. He's been absolutely redundant the last two games after such a great display at Man City," Aldridge claimed.
"It can't just be the fact his mate (Philippe) Coutinho has been missing.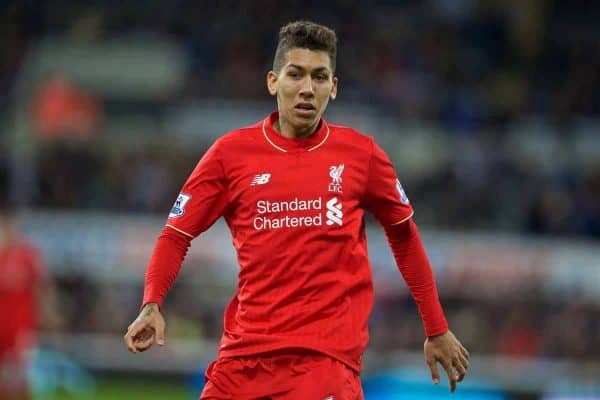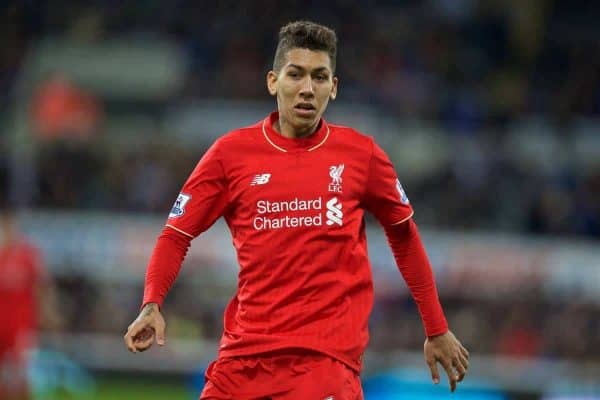 "Christian Benteke played badly – he was stood outside the box when two good crosses came in, one from Moreno – but it was Firmino who made him look worse. Everything Benteke needed from him was absent in a horrible display."
This is just a snippet of Aldridge's rant, but it is enough to understand exactly what the former Reds goal machine thought of Firmino against Steve McClaren's struggling Magpies.
It certainly wasn't an impressive day at the office for Liverpool's new big-money signing, but he is not the key man to blame for his side's defeat.
Benteke

While Firmino deserves to be criticised for his rather anemic showing, it was the performance of Christian Benteke that was the issue, contrary to Aldridge's opinion.
The Belgium international produced a lazy, disinterested display from start to finish, and offered Liverpool no pace, movement or link-up play at any point.
Players of Firmino's ilk simply have to have speed and movement around them in order to thrive, which is exactly why he is yet to impress alongside Benteke. Coutinho suffered in a similar way alongside Mario Balotelli last season.
It is no coincidence that Firmino has been at his best when in tandem with Coutinho and Adam Lallana; two technically-gifted footballers who interchange with one another and ooze creativity.

There is just no on-pitch chemistry between the South American and Benteke whatsoever.
The Belgian is far from a bad player – you only have to look at his goalscoring record at Aston Villa to see what a handful he can be – but doubts remain over whether he is suited to Jurgen Klopp's style of play.
The German may have heaped a certain amount of praise on the 25-year-old, hinting that he once attempted to sign him during his time at Borussia Dortmund, but you have to wonder if he has a long-term future at Anfield.
Firmino is far more of a Klopp-like player, and it seems a no-brainer as to who he would rather keep if push came to shove.
Improvements needed

As stated above, Firmino is far from perfect at the moment, and should not avoid blame for Sunday's awful result.
He performed very poorly against Newcastle, and there was a lethargy about his display that was bordering on worrying, as Aldridge correctly eluded to.
While Benteke was the key to Firmino's struggles on Tyneside, the 24-year-old cost a lot of money and has to do far better than his St James' Park showing.
Too many times in recent weeks he has found himself on the periphery of matches, and while his aesthetically-pleasing style has won him plenty of admirers, there are still a fair few doubters as well.
Firmino has had long enough now to adapt to the hustle and bustle of English football, and needs to start matching his compatriot Coutinho in terms of influence.
There is no excuse for a lack of effort, which seemed strangely apparent on Sunday.
Conclusion

Aldridge is entitled to an opinion, and he deserves to be listened to given his pedigree as a player, but his overly-harsh criticism of Firmino reeks of standing up for Benteke and the 'strikers' union' a little too much.
Both Liverpool attackers were extremely disappointing against Newcastle, and have yet to hit their stride in a Reds shirt, but it is Benteke who is of more concern currently.
The gulf in class between himself and Daniel Sturridge has been evident in the last week, which considering the latter is still not remotely close to full fitness, is very damning on Benteke's part.
He has missed far too many guilt-edged chances – his one-yard sitter against Newcastle was the latest example of this – and he is not offering enough in all facets of his game.
Liverpool have looked great with Firmino in the side without Benteke. The same cannot be said the other way round.
> Liverpool will only win the Premier League when they stop contributing to the madness of it!
> Liverpool's 'FBI' attacking trio fails against Newcastle
> Stat: Liverpool's passing vs. Newcastle their worst for 5 seasons
[interaction id="5666c384b8db3ddc5ef17383″]