Following Liverpool's 1-0 victory at Sunderland on Wednesday evening, we take a look at how the morning newspapers reacted to the game.

The Reds finished 2015 with an important win over Sam Allardyce's struggling Black Cats side, although it was far from the most eye-catching of performances.
Christian Benteke scored the only goal of the game for the second match in succession, with the Belgian burying a chance just seconds into the second-half.
The victory sees Liverpool finish the year in seventh place in the Premier League table, nine points off top spot, five adrift of Tottenham in fourth and level with bitter rivals Man United.
Here is how the morning papers saw the game:

James Pearce of the Liverpool Echo was impressed by the way in which Liverpool dug deep and won the game; something that hasn't happened too often in 2015:
Quality was in short supply but a scrappy triumph at the Stadium of Light did at least point to a welcome shift in mentality heading into 2016.

Too often over the past 12 months Liverpool have wilted when faced with this type of challenge against limited opposition. This group of players have stood accused of lacking both physical and mental toughness.

But having demanded a show of fight in the North East, Klopp got his wish as the Reds dug deep to grind out a win which lifts them up to seventh place and within five points of the Champions League spot they covet.

It was certainly a world away from the insipid manner in which they meekly accepted their fate on the road in their two previous away games at Newcastle and Watford.
The Daily Mail's Ian Ladyman discussed how the Reds have almost gone under the radar in recent matches, but was critical of their ruthlessness in front of goal:
The Liverpool manager will know that his team's football has moved gently forward in the right direction.

Sometimes it helps for your team to be under the radar and after Liverpool added another 1-0 win here to the one they registered at home to Leicester at the weekend they are suddenly within sight at least of the Champions League positions.

Allardyce's Sunderland, seven points from safety at the wrong end of the Barclays Premier League, did not play in their manager's bombastic, imaginative image. There will be changes in playing personnel in January, you can be sure of that.

That the margin of victory for Liverpool was just a single goal was due to some poor work in front of goal. Twice in the final moments Liverpool missed clear chances, Christian Benteke and Jordon Ibe the offending players.

When the goal arrived, however, Benteke took it well and it was his second winning goal in a matter of days.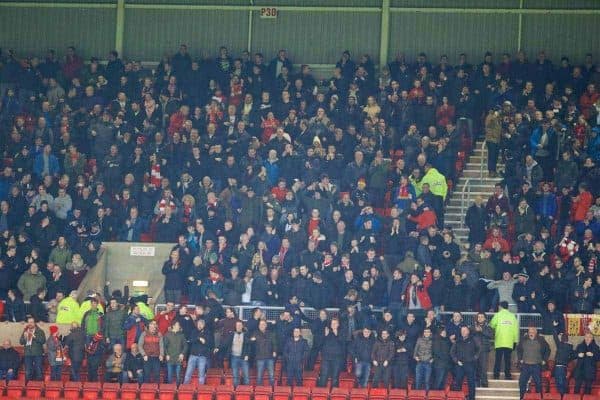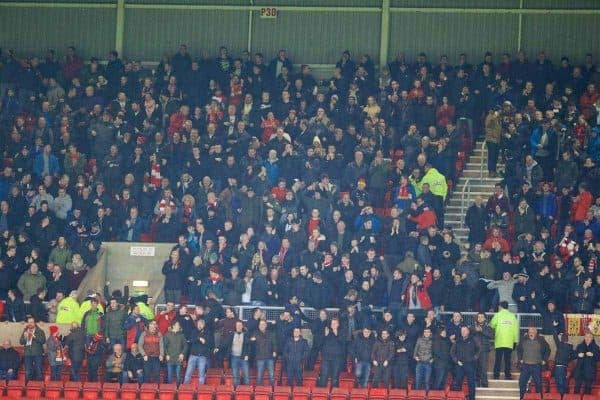 Luke Edwards of the Telegraph focussed on Jurgen Klopp's explosive character, following another bust-up with an opposition manager, and also the 48-year-old's recent issues with the English climate:
There was no wind or rain on Wearside for Jürgen Klopp to complain about and his Liverpool side duly delivered a victory over a Sunderland team who already look as though they will be heading to the Championship in May.

Klopp – who was rather dubiously labelled a "soft German" by his Sunderland counterpart Sam Allardyce after they had argued on the touchline about a Jeremain Lens tackle on Mamadou Sakho – has raised plenty of eyebrows in English football since he replaced Brendan Rodgers and it turns out even his excuses for bad results are unconventional.

[…]

Having already complained about too much rain during his brief tenure at Anfield, Klopp followed that this week by suggesting in an interview with a German newspaper that the wind in this country is also a problem for his football "philosophy".

They sound like the sort of excuses offered to irate commuters for a late running train, rather than a credible reason for a poor performance, but Klopp, who is starting to earn a reputation for winding up opposition managers after similar touchline spats with Alan Pardew and Tony Pulis, did not need one here.

Klopp is a tempestuous character but, in surprisingly benign conditions given the battering much of the north has taken from Storm Frank, Liverpool returned to ­Merseyside with a comfortable win that lifts them up to seventh in the table and within touching distance of the European places.
Michael Walker of the Independent believes Liverpool are still a long way from being at their best under Klopp:
Liverpool are not far off. This is a phrase heard more than once since Jürgen Klopp succeeded Brendan Rodgers, and after stunning away victories at Chelsea and Manchester City, it was possible to believe.

But since that devastating demonstration of attacking at City in November, Liverpool have lost at Newcastle and Watford. This was not a must-win game but Klopp needed his players to show control and aggression rather than the beautiful game. Klopp got some of what he requested.

Liverpool went level on points with Manchester United last night. That might be considered a definition of quite far off.

In his ESPN Player Ratings, Steven Kelly lauded the performances of Mamadou Sakho and Dejan Lovren, who are forming a very impressive centre-back partnership. Nathaniel Clyne also shone:
Sakho – Much better from the Frenchman, who has had one or two dicey moments since returning from injury. Kept his passing simple and direct, while using his strength and speed to snuff out any Sunderland danger. The victim of an awful challenge late on, but luckily did not seem too hurt. Liverpool are far stronger with an in-form Sakho.

Lovren – Excellent once again. There was not much from the home side to really test him but Lovren is showing the leadership and discipline that Brendan Rodgers could not seem to inspire from his expensive signing.

Clyne – Yet another steady performance, he was rarely extended defensively thanks to his speed and positioning, and also made one or two great runs going forward. At the end of one he delivered a pinpoint cross that Roberto Firmino should have dispatched. An off day is a rarity for the Reds right-back, and Clyne's quality can be taken for granted.
> Video: Jurgen Klopp's post-Sunderland 0-1 Liverpool Press Conference (In Full)
> Sunderland 0–1 Liverpool: Player Ratings
> Benteke improves, but Klopp wants more – 5 Talking Points from Sunderland 0-1 Liverpool
[interaction id="568104f53a731d3e7186c7c0″]