Steven Gerrard's mere presence at Liverpool's training ground will provide his old colleagues with a boost, according to manager Jurgen Klopp.
The 35-year-old Los Angeles Galaxy midfielder was back in familiar surroundings at Melwood on Monday as he joined his former team-mates at training to maintain his fitness during the post-season break for Major League Soccer.
Klopp has already stressed that Gerrard will not be adding to the 500-plus appearances he has made for his hometown club over the next few weeks, yet he believes his influence will still be felt during his time back on Merseyside.
Asked about Gerrard's arrival at training on Monday, the German joked: "He won't play [against Southampton]! But he was in good shape.
"I said to the team before training, when he was with us in the dressing room, it's completely normal. It should always be like this.
"If you are a player like Steven Gerrard in Liverpool then the doors have to be open always – that's how it is at the moment.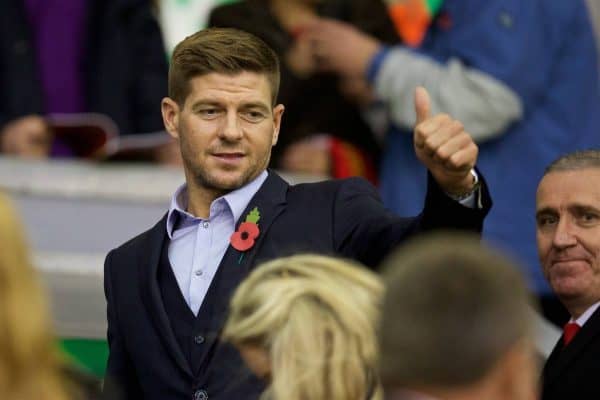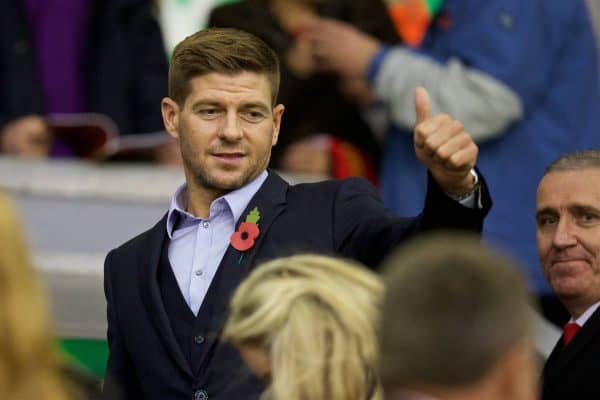 "It's an important sign for all players.
"If you behave like him in the club, if you always give everything you have, then it's easy to come back and that's how it is at the moment. It's a good situation.
"He was a very important player and at this moment he is a very important player because he is in training.
"Everybody had a smile on their faces when they saw Stevie. It's good to have him here.
"We hope we can help him and he can help us for sure only with being in the dressing room – it's good."