Liverpool goalkeeper Simon Mignolet looks set to sign a new contract with the club, after reports emerged that both parties are currently in talks.

In something of a shock move, widespread reports on Tuesday night suggested that Mignolet had been offered an extension on his current Liverpool contract.
The Belgian's deal was set to expire in 2018, but according to Paul Joyce of the Express this is likely to be renewed.
Joyce claims that the club have "initiated talks" with Mignolet over a new deal.
"In a surprise development contact has already been made with his representatives on an extension and an agreement is unlikely to prove complicated," Joyce writes.
This infers that Mignolet is receptive to signing a new deal with the Anfield club, where he is in his third season after joining from Sunderland in 2013.
Mignolet's new contract offer coincides with glowing praise from his manager, Jurgen Klopp.
The German spoke highly of the 27-year-old in his pre-match press conference ahead of Wednesday night's clash away to Southampton in the League Cup.
"I'm absolutely satisfied with our goalkeeping situation," he explained, after rumours of interest in FC Koln's Timo Horn and Stoke City's Jack Butland in recent weeks.
"I'm sorry to kill your stories about German goalkeepers, Stoke goalkeepers.
"We are not looking for another goalkeeper.
"[Simon] is one of the smartest goalkeepers I've had. He's open, completely open.
"He's young enough to develop, to improve. [There is] nothing to criticise.
"He's a good football player. Everybody's watching for a second Manuel Neuer, but he's in a really good way."
This is a surprise showing of faith from the 48-year-old, with sections of the Liverpool support having reservations over the long-term suitability of Mignolet.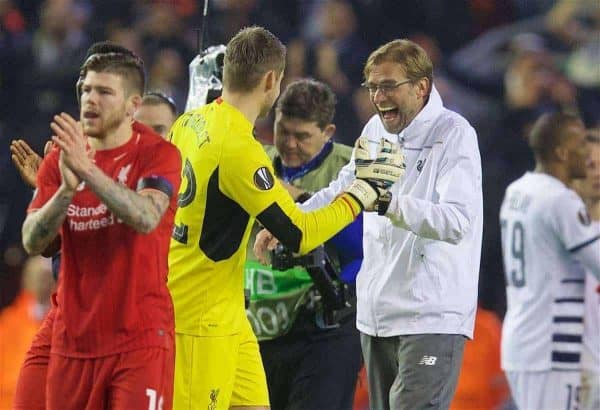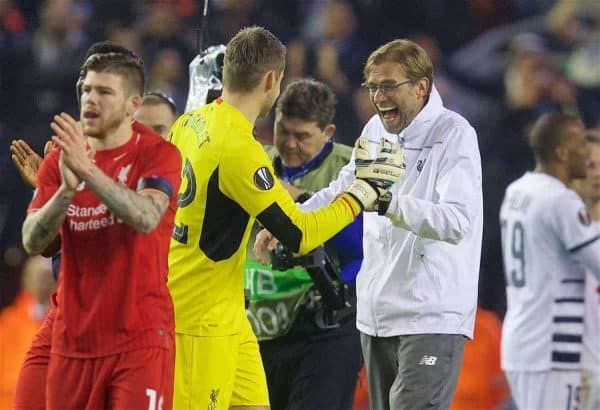 The Belgian came under considerable criticism after a glaring error in the Reds' Europa League win over Bordeaux, holding on to the ball for 22 seconds before referee Alon Yefet called for an indirect free-kick—which Bordeaux midfielder Henri Saivet duly converted.
But with Klopp effusive in his praise of Mignolet on Tuesday, and Liverpool eager to extend his terms, the club are clearly content with their current first-choice goalkeeper.
This is perhaps the first decision of Klopp's tenure that has jarred with supporter opinion.
It could well prove to be the most defining decision he has made in his first months as Liverpool manager.
If Mignolet improves under the former Borussia Dortmund man, this will be considered a masterstroke.