Finishing second in their Europa League group behind FC Krasnodar, Borussia Dortmund could have set up a hotly anticipated clash with Jurgen Klopp's Liverpool.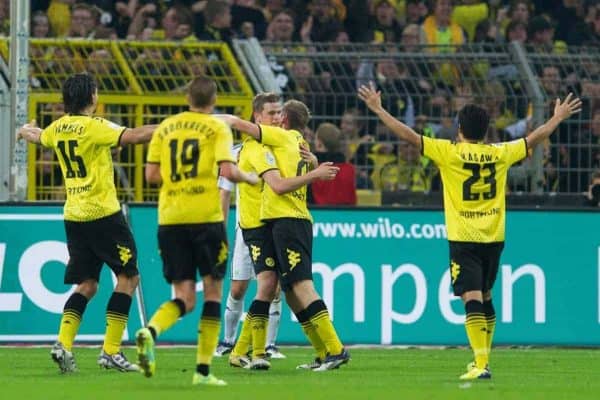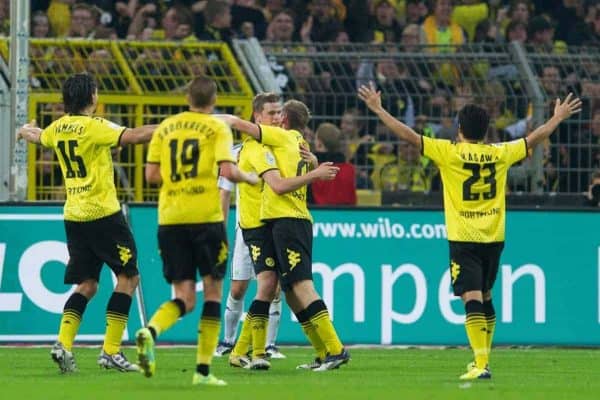 Though they are enjoying a fine run of form on the domestic stage, losing out to Group C leaders Krasnodar in this season's Europa League will come as a bitter disappointment for Dortmund.
With the draw for the round of 32 set to take place on Monday, the Bundesliga outfit could face off against their former manager.
Klopp left Dortmund at the end of 2014/15, and subsequently took over at Liverpool in October, steering the Reds from Europa also-rans to Group B winners in two short months.
The German is a Dortmund icon, and the prospect of a clash with Liverpool is bittersweet for BVB midfielder Sven Bender.
"Those games would certainly be highlights," he is reported to have told Bild.
"We'd be delighted should it come to this. But we'd have to hurt [Klopp]."
"You can't avoid the big teams when you want to go far. We'll take them as they come, and try to advance to the next round," he later told Dortmund's official website, with defensive colleague Matthias Ginter adding that the squad "can be relaxed about the draw."

Dortmund are currently second in the Bundesliga table, just five points behind Bayern Munich, with Klopp's successor, Thomas Tuchel, proving an influential appointment.
The former Mainz manager is hoping not to meet Klopp in the next stage of the Europa League, however.
"A tie with Liverpool would be a real blessing for every reporter out there," he declared after Dortmund's 1-0 defeat to PAOK on Thursday night.
"But I would say: the later, the better. Because that would mean that we would still be in the competition for a while yet."
His counterpart, however, said it would be "no problem" to take on his former side.
"We will see how important [first place] is—there are a lot of good teams in second place and also teams from the Champions League," Klopp explained during his post-match press conference.
"Everyone will have to change their mind about this tournament now as everyone will see it is something like a small Champions League."
If Liverpool do draw Dortmund on Monday, it promises to be an emotionally charged fixture.
But Klopp will no doubt be confident he can mastermind victory against a club that he managed for seven years.