Liverpool face an injury crisis ahead of crucial Premier League matches at home to Arsenal and Man United this week, and a proper centre-back pairing for the Reds is absolutely vital.

There were a few occasions during Liverpool's 2-2 draw at Exeter City on Friday night when you couldn't help but think, 'imagine this centre-back pairing starting against Arsenal and United'.
The makeshift partnership of Tiago Ilori and Jose Enrique looked all at sea against the League 2 outift – perhaps understandable, given one was making his Reds debut and the other hadn't played a competitive game in a year – and Jurgen Klopp's side were fortunate to come away with their dignity just about in tact in the end.
Klopp is enduring an incredibly unlucky spell with injuries at the start of 2016, but while key players are missing in both midfield and attack, it is as the heart of the defence where the real crisis lies.
Martin Skrtel and Dejan Lovren, who despite being far from perfect are still decent enough centre-backs, are still missing for these two big games, and they have probably never felt more wanted.

Mamadou Sakho, meanwhile, is touch and go for the showdown with Arsenal on Wednesday, as he continues to battle against a knee problem.
Even Kolo Toure, the only established centre-back at the entire club, was riddled with cramp at Stoke City last week, thus ruling him out of the Exeter game but should see him return vs. Arsenal.
A repeat of the Ilori-Enrique partnership, thankfully, won't happen, and if Klopp's men are to have any chance of defeating two of their biggest rivals, two fit, proven players are needed in that area.
Sakho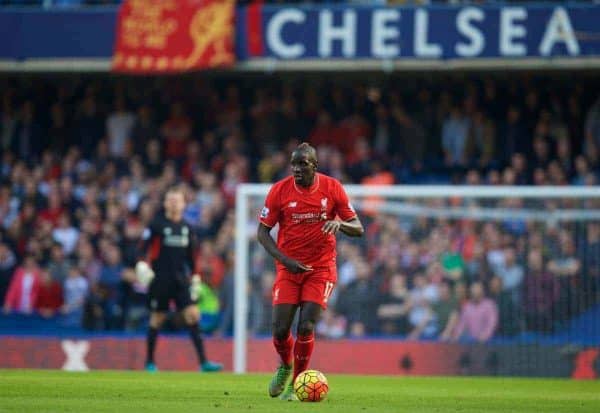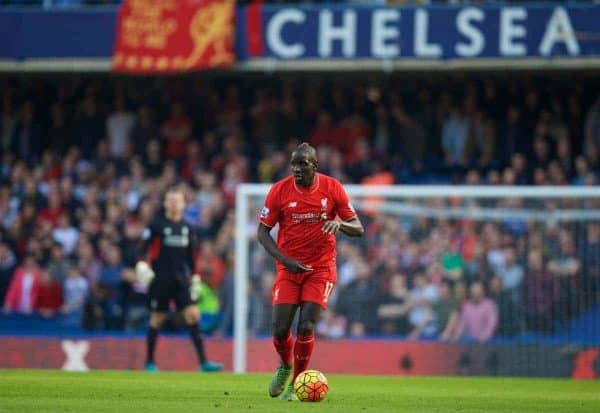 Sakho is an influential enough figure at Anfield as it is, but with Skrtel and Lovren both out of contention, the Frenchman winning his race against fitness becomes even more significant.
The 25-year-old was actually in fairly poor form by his standards prior to his latest knee injury, but that takes nothing away from what a different team Liverpool invariably look with him marshalling the troops.
Sakho brings leadership, aerial presence and quality on the ball, and his experience will be priceless against two of the Premier League's biggest clubs clubs.
Olivier Giroud has been in sparkling form for Arsenal, and only the physical prowess of Sakho can be a match for his compatriot on Wednesday.
Even Wayne Rooney, for all his obvious struggles this season, would fancy his chances against a Sakho-less defence, especially when you consider how much he relishes Liverpool-United clashes.
Having a pairing of Toure and Sakho feels solid, even if the former is far from the centre-back he once was.
New signing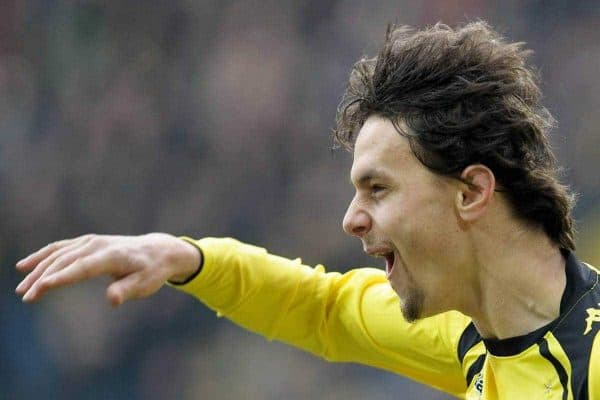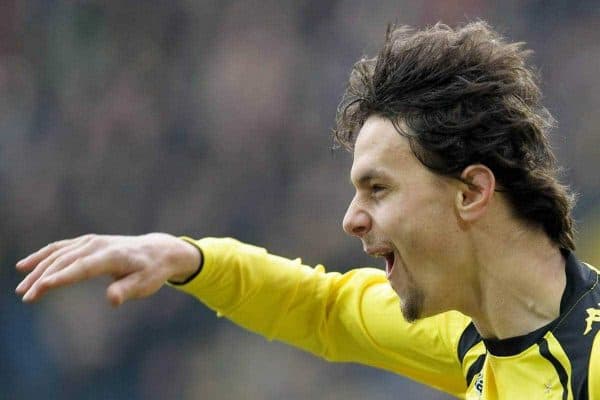 Should Sakho not be fit in time to face the Gunners, which is a possibility, Liverpool are once again in dire straits in defence.
Enrique has shown that he should probably never represent Liverpool again, let alone at centre-back, while Ilori is very raw and hugely lacking match fitness.
The other alternative, therefore, is for Klopp to acquire the services of a new centre-back in time for the Arsenal and United showdowns.
Neven Subotic, who proved to be such a key man for the German during his time as Borussia Dortmund manager, is probably the favourite to make a move to Liverpool.
The 27-year-old has been out of favour under new boss Thomas Tuchel, and numerous reports in recent weeks have suggested a loan move is possible.
Schalke's Joel Matip and Inter Milan's Andrea Ranocchia are other alternatives, although the Ranocchia rumours appear to have little substance to them and Matip looks unlikely this month.
The Arsenal game is only two days away, which does admittedly act as a stumbling block in terms of a new signing actually starting, but having a new face in the squad certainly can't do any harm.
Even if it meant them only coming into consideration for the United game, it would represent a better scenario than the one Liverpool could potentially be faced with.
Make or break

Confidence is not exactly brimming among the Reds squad currently and these games against Arsenal and United have the potential to either spring Liverpool's season into life or do the complete opposite.
Both matches are winnable, but if Klopp is left scratching around for another makeshift centre-back pairing, both Arsene Wenger and Louis van Gaal will be licking their lips.
Toure could start both matches, while Sakho, finger crossed, appears to be narrowly more likely to return than not.
The Frenchman won't be fully fit, which is far from ideal, but considering how messy things are at the back right now, just having him on the pitch will be a huge bonus.
Throwing a new signing in for his debut shouldn't be completely ruled out either, although every minute that ticks by make that seem less and less feasible.
The other option here is for Klopp to pair Sakho or Toure with Lucas in at least one of the two clashes, that actually seems more balanced and would ensure neither Sakho or Toure – who aren't 100% fit – are forced to play in both games.
Defeats against both Arsenal and United would be tough to take and any top-four aspirations would well and truly go up in flames in the process.
Klopp simply has to ensure he has two centre-backs playing who are experienced if their league campaign is to still be alive come March and April.
> Liverpool set to recall Danny Ward from Aberdeen
> Daniel Sturridge: Jurgen Klopp's Prolific Problem
> Centre-back needed, Coutinho Player of the Year so far – Liverpool fans vote on current talking points
[interaction id="56936d606f21c9dc054ee1dc"]