Striker Daniel Sturridge has hit back at the critics who claimed he did not – and does not – want to play for Liverpool.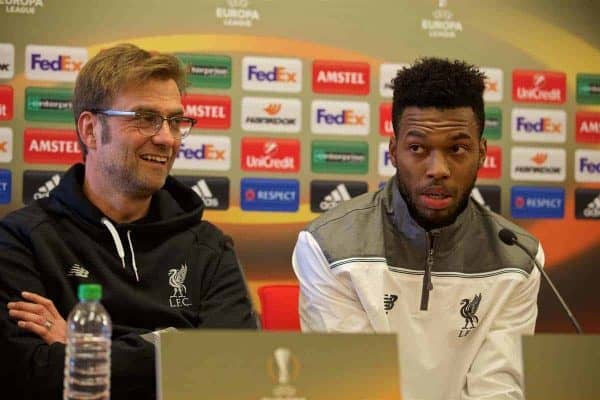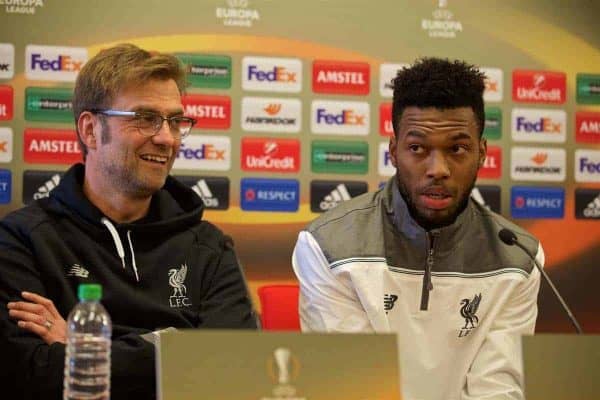 The injury-plagued 26-year-old has featured in the last three matches after two months sidelined by a hamstring injury, during which time there were questions about his commitment to the club.
Reports also emerged suggesting he was looking to leave in the summer after two years of injury frustration – and there were even suggestions the player's religious beliefs were something else holding him back – but he dismissed all those claims.
"To say a player doesn't want to play is the biggest disrespect you could ever say to a footballer," he said.
"I think it is astonishing, disappointing – whoever is saying it – but that's football and people are entitled to their opinions.
"I would probably say a lot of the things people say about me aren't true.
"I don't listen to social media but it is surprising [to be questioned] – I didn't know religion had anything to do with football.
"I don't think anyone will understand how much it means to me to play football and I'll continue to do my best and focus on Liverpool.
"It's important to worry about the present. It has been a difficult time being injured but it is part of football and now I'm looking forward to the future, of course with Liverpool.
"There is not much to stress about the situation; I'm pretty relaxed, I've been relaxed and I'm happy here."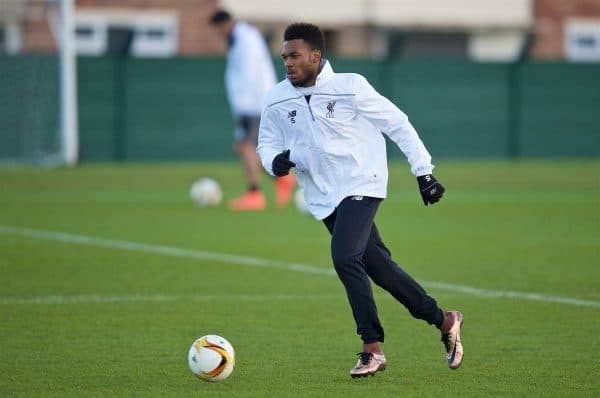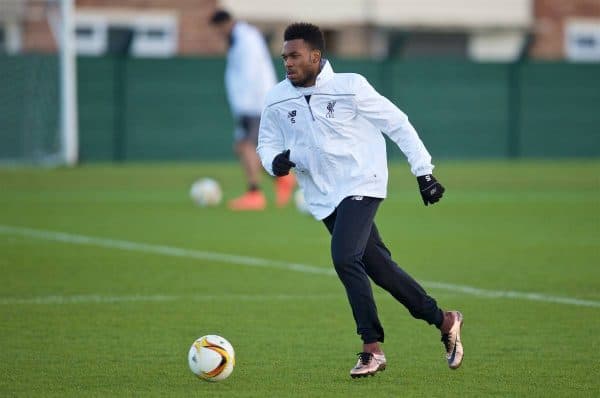 Sturridge has played just nine matches since April, when a hip problem forced him to have an operation in New York in May.
It was the latest in a string of problems which have seen him sidelined for more time than he has actually been available in his three years at Anfield.
But he stressed he was more frustrated than anyone about that and so his return to the side has lifted the gloom.
"In life there are times when you have great periods and times when you have difficult periods – not just in football – but I've never worried," he added.
"It is about how you deal with those situations. I worry about what I can do. I am blessed by God, I have no worries, zero stresses. I am just happy.
"I am very ambitious, very determined to help Liverpool have success; I'm totally focused and of course I want to be on the pitch every game playing like every player and it hurts not to be playing.
"I am not someone who will be laughing and joking, going out with my friends living life to the fullest when I am not playing.
"I am at home, not enjoying life and not stress-free. I am devastated to be sitting in the stands watching my team-mates play."
Sturridge is likely to be in the starting line-up to face Augsburg on Thursday in the second leg of their Europa League last-32 tie at Anfield which is delicately poised at 0-0.
Manager Jurgen Klopp is obviously delighted to have his frontline striker available to him once again.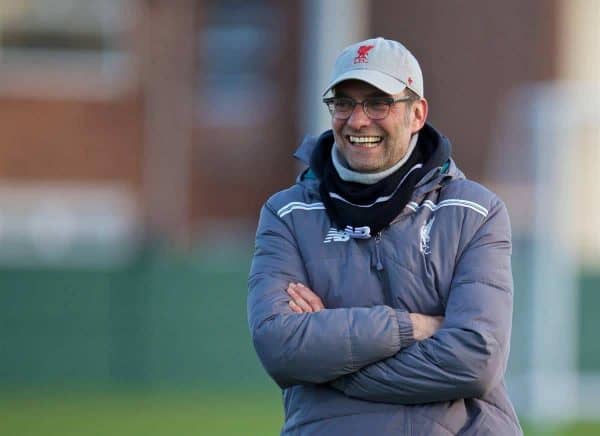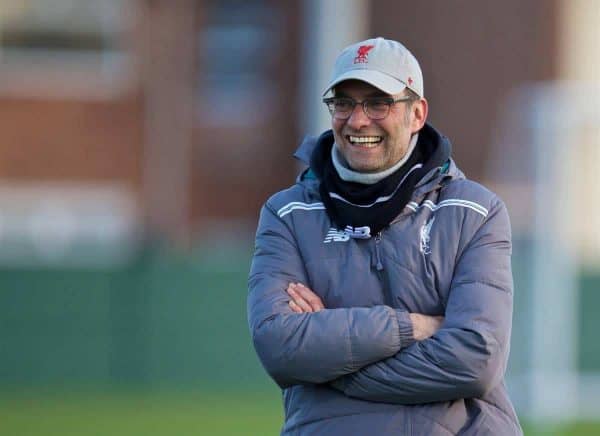 "I agree with everything he said," said the German.
"It was interesting to hear what you asked. He was completely relaxed and you (the media) were more excited than the player but it is good because a few things are more clear now.
"That is what we needed: to hear from him not second-hand.
"He has to start games to get in the best shape. He needs to play football and do the things on the pitch and we will be happy."
Three days after the European game Liverpool face Manchester City in the Capital One Cup final but Klopp insists that Wembley date will not affect things.
"It is an opportunity to prove [yourself] for Sunday. That is how it should be," he added.
"We have to show we are able to be 100 percent concentrated on this game and then we can look at the final."
Last week's match in Germany was billed as the biggest in Augsburg's history and a visit to Anfield is merely adding to the sense of occasion for Markus Weinzierl's side.
"Tomorrow is like Christmas come early. Everyone is buzzing – nobody needs motivating. We'll do all we can to succeed," he said.
"It's an all-or-nothing game. I expect Liverpool to be more proactive and try to score an early goal.
"I expect a full-strength Liverpool team, even if they have a final to play on Sunday."
Midfielder Tobi Werner tried to play down the task ahead of them, however.
"Liverpool have quality players but even they put their trousers on one leg at a time. We back ourselves to progress," he said.