Liverpool captain Jordan Henderson refused to use the mass fan walk-out as an excuse for their late capitulation at home to Sunderland.

Thousands of supporters joined an exodus in the 77th-minute – selected to represent the most expensive match ticket next season – to protest against rising prices.
By then the Reds were well on their way to their first home league win since Boxing Day after goals from Roberto Firmino and Adam Lallana but the atmosphere changed as fans queued to get out and Sunderland struck twice in the last nine minutes through Adam Johnson and Jermain Defoe.
Some of those fans who remained in their seats blamed those who left for affecting the performance but Henderson said that was not the case.
"I don't think you can make that as an excuse," he said.
"We are focused as players about what is happening on the pitch. I don't think anything else will bother us.
"We have to take responsibility as individuals and a last 10 minutes like that was not good enough.
"I thought the performance level for 80 minutes was very good.
"We dominated most of the game, scored a couple of good goals and then the last 10 minutes wasn't good enough really for whatever reason."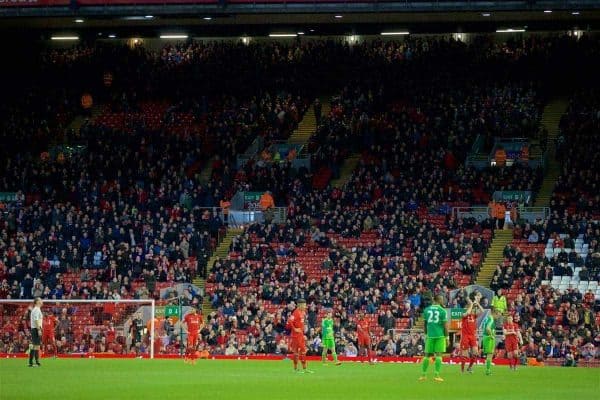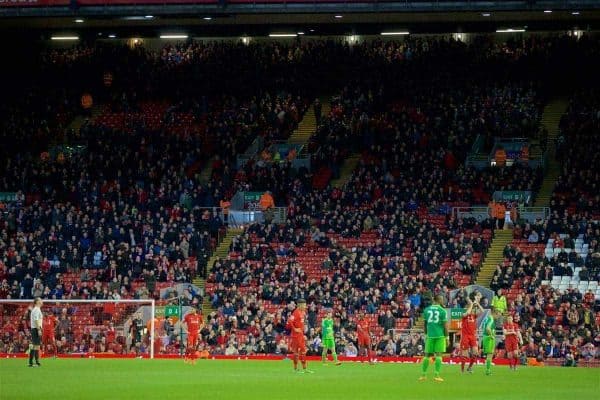 Late anxiety is not unusual at Anfield but it is usually the players who create that among supporters, not the other way around.
It was the case again after goalkeeper Simon Mignolet, like Henderson a former Sunderland favourite, who allowed Johnson's free-kick to creep in at his near post.
"When you dominate the game for so long at 2-0 then they score from a set-piece or a free-kick to go to 2-1 with five or 10 minutes left you know they are going to chuck more bodies forward," added Henderson.
"But for the whole game I think they have only had those two chances and they have scored.
"From our point of view it is not good but for most of the game you have to take the positives as well.
"To be leading 2-0 at 80 minutes you have to see the game out, it is a good lead.
"You have got to see it out. We have to work on it, we have to be better at doing that.
"We haven't been very consistent, especially in the league and that is what we need to improve on."