Liverpool reconvene their Europa League campaign on Thursday night at the Round of 32 stage – where the Reds have endured mixed fortunes in the competition.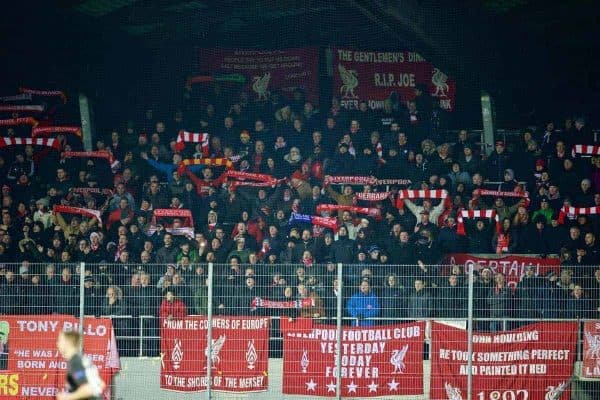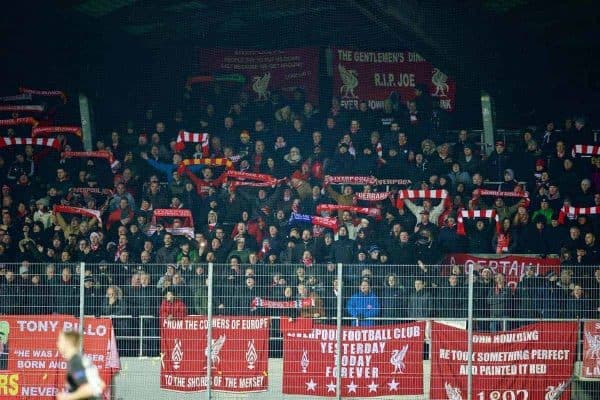 Arriving either through Champions League exit or group stage qualification, the Europa League's first knockout stage has seen indifferent success play out for the Reds.
Since the competition changed format for the 2009/10 season, Liverpool have faced eight games at this phase – or four ties – taking on Unirea Urziceni, Sparta Prague, Zenit St Petersburg and Besiktas.
In those fixtures, the Reds have enjoyed a decent overall time of things, as shown below:


Though clearly a much tougher proposition at Anfield in two legged affairs, the Reds have posted a solid record across the matches – with five wins, one draw and two defeats, while also posting a positive goal difference of four.
It's a strong overall set of results that would lead to assuming that Liverpool have enjoyed more positive fortunes than negative at this point in previous Europa League adventures.
But having exited as many times as they've progressed, the Reds certainly need to improve on the recent failures at this very juncture, beginning against Thursday's German opponents.
Liverpool have reached the last 16 only twice in four attempts – mainly due to away form letting them down – something Jurgen Klopp will be desperate to improve instantly as his side seek a route into the Champions League.
The two successes came in the Anfield side's first two round of 32 outings in the reformed competition, making for a perfect record in progressing.
In the first of those in 2010, Liverpool overcame Romanian outfit Urinea with a 1-0 win at Anfield followed by a 3-1 victory away – the last time the Reds scored away from home at this point – comfortably steering Rafael Benitez's side through.

And after a goalless first leg in Czech Republic, a 1-0 home win courtesy of Dirk Kuyt's late strike was enough to see off Prague at the same stage a year later, taking Kenny Dalglish's men to the last 16.
But since sealing two advancements in two attempts, the Reds have disappointingly fallen at the same hurdle on both of the last Europa campaigns in 2013 and most recently, last season.
A 2-0 loss in Russia to Zenit proved too much for Brendan Rodgers' side to overturn, with a 3-1 win at Anfield still not enough to prevent Liverpool exiting at this stage three years ago.
On the last outing almost a year ago to the day of the Augsburg clash, Rodgers' notorious European strugglers crashed out again.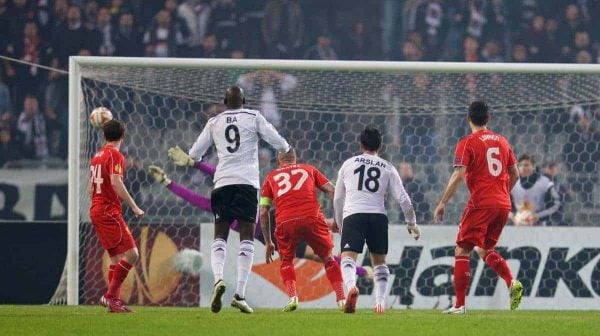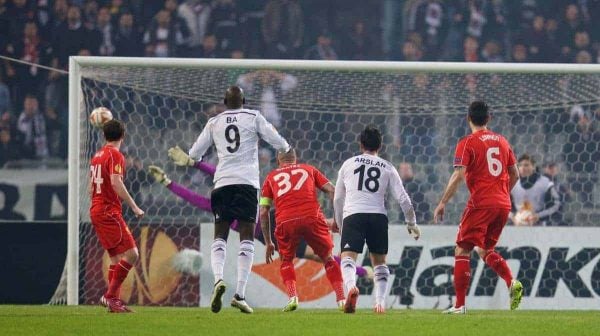 Recent Reds' nemesis Slaven Bilic guided his Besiktas side through via a penalty shoot-out win after the two sides proved inseparable following 1-0 victories apiece.
Not since 2011 have the Merseyside club reached the last 16 – where Dalglish's men were eliminated by Portuguese outfit Braga by a 1-0 first leg loss that they couldn't rescue in the return fixture.
Klopp's Reds have the chance to take Liverpool to the start of the proper business end of the tournament for the first time in five years, with a favourable tie against the 14th placed Bundesliga outfit.
Sealing a positive away leg result on Thursday night in Germany is key to making that happen.
But before turning attention to the last 16, Klopp's team must focus on negotiating their way through a tricky stage Liverpool have failed at in recent years.
[interaction id="56c32635b6c51fb652d13e9e"]