Liverpool are considering playing a home match away from Anfield this summer, if they are to contest a European qualifier.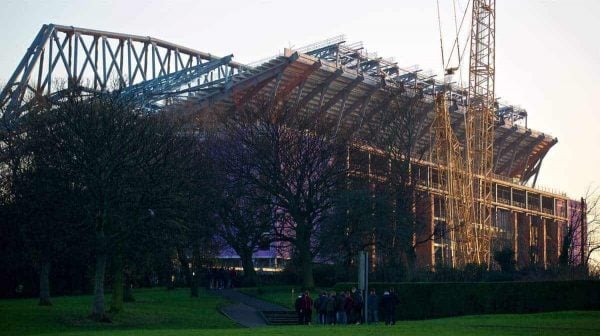 Final completion work on the Main Stand redevelopment means measures are being considered to stage any potential European qualifier at another ground in the north west and Press Association Sport understands Bolton and Wigan are viable options.
Liverpool have already made a request to the Premier League to play their first match of the new domestic season away from home to allow the finishing touches to be done and there is the outside possibility of that being extended to two games.
But should Jurgen Klopp's side qualify for Europe via their league place they are likely to face an early start to their campaign.
The Premier League's sixth-placed side will enter the third qualifying round and the same could apply to the team in seventh, depending on who wins the FA Cup.
That would mean a tie being played July 28 or August 4, times when Anfield will not be fully ready.
Officials considered playing in a partially-closed stadium but taking one game on the road appears the preferred option.
There are other logistical concerns for Liverpool should they be involved in the third qualifying round as the squad will be in America for the International Champions Cup as part of their pre-season preparations.
Matches in California against Chelsea (July 27) and AC Milan (July 30) fall either side of the date for a qualifier but if necessary Klopp will bring his players home for the game and then fly out again.
"We had to make a decision and the decision is that if we are in these qualifiers we will have to fly back from the USA," he told the Liverpool Echo last week.
"It's a long flight but we can't change this. If we have to fly back – no problem."