With Jon Flanagan's Liverpool contract set to expire at the end of the season, Jurgen Klopp has revealed the club are looking to find a solution.

Flanagan has recently returned to Klopp's first-team setup after 619 days out with a knee injury, and faces a summer departure if his contract situation is not resolved.
But speaking to reporters on Tuesday afternoon, the German suggested that both parties are set for talks in search of a solution.
"Of course we think about Flanno's situation," he said.
"In this moment the best news is Flanno is back.
"Then there are always a few thing after this long, long injury—you have to be careful.
"That's not too easy for Flanno. He has a lot of qualities, but I don't think patience is the best one.
"Now, after a game, he needs a day or two more to recover, [and] it's not always a game, it's [sometimes] a hard session.
"That's not easy for him, [and] not perfect for us.
"Of course, Flanno is our boy and we'll do everything we can to come together, and hopefully in the end it's a positive solution for both sides.
"But at the moment I can't say more than this."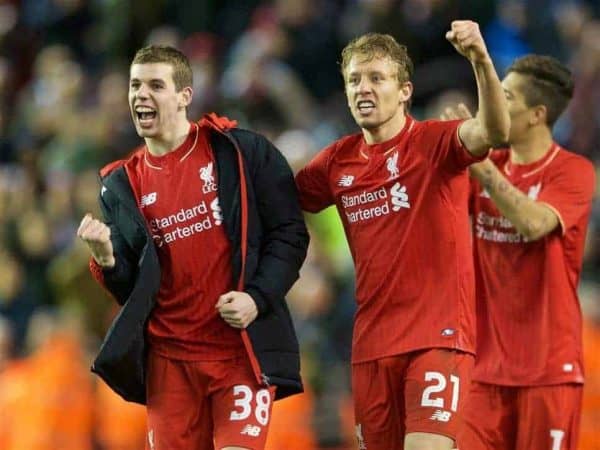 Flanagan made his first appearance under Klopp in Liverpool's FA Cup third-round replay win over Exeter City, and has since made two further outings.
But the 23-year-old is yet to make his return in the Premier League, and with the Reds now out of both the FA Cup and League Cup, and having been omitted from Klopp's Europa League squad, this represents his only opportunity to impress his new manager beyond the training field.
With Klopp indicating that Flanagan is still navigating his recovery schedule, it seems to be a case of the full-back proving his fitness to his new manager before he is offered a new deal.
This opportunity may arise in the near future, with calls for the local lad to replace Alberto Moreno in Klopp's defensive line.
Jordan Henderson is among those staunchly backing Flanagan to impose himself on Klopp's first-team squad, saying it is crucial that Liverpool extend his contract.
"I don't think players and people like Flanno grow on trees to be honest," Henderson argued.
"He is a huge player for us, a huge player for the club and the fans as well.
"It is in everyone's interests for that to be sorted out soon."
Whether Klopp finds a place for Flanagan in his first team in the long term remains to be seen.
But with time running out, it would be reasonable to suggest that the academy product must do so in the near future—or face leaving the club at the end of the season.