Having witnessed Liverpool's excellent Europa League victory against Man United at Anfield, Ben Twelves credits the Reds' new and improved big-game mindset as the catalyst behind another special European night.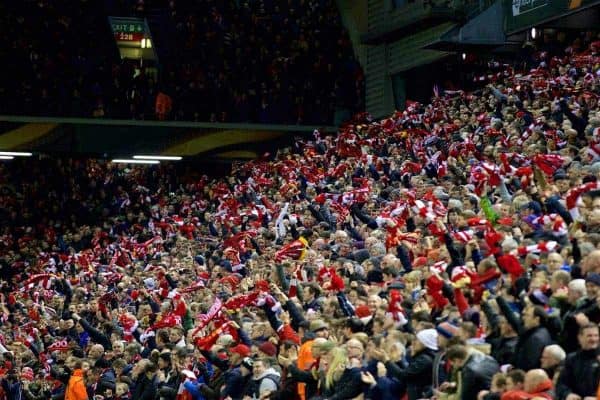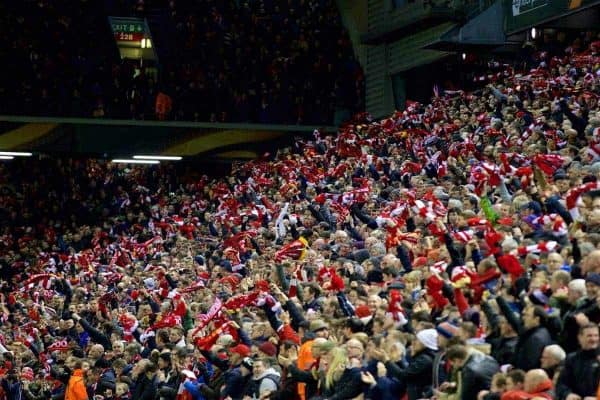 Jurgen Klopp's side rose to the occasion at an electric Anfield giving themselves a commanding 2-0 lead ahead of next week's second leg.
Liverpool dominated proceedings from the first whistle to the last on another memorable European night that, fittingly, came exactly seven years on to the day from the unforgettable 4-0 destruction of Real Madrid.
An on-pitch display matched by an ear-piecing backing from the Anfield crowd, Klopp's side showed their new and improved big-game mentality as they out-played and out-fought Louis van Gaal's side in a near-perfect first leg.
Reds Rise to the Big Occasion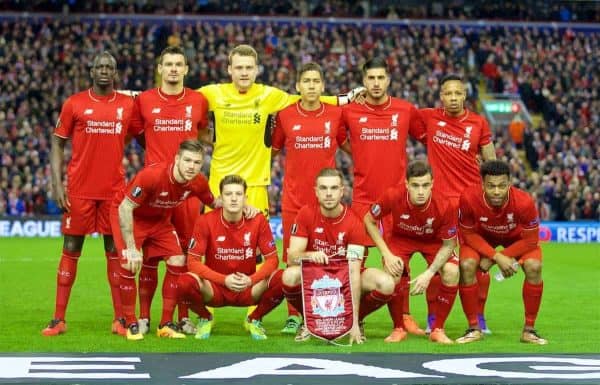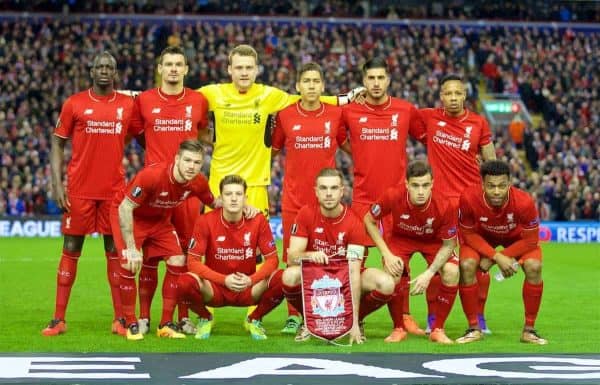 This Liverpool squad have been long associated with big-game no-shows and bottling the crucial matches.
But the Reds have significantly improved in this regard, as proved in the "mother of all games" at Anfield, where such a stunning illustration of the developed mentality Klopp has instilled was delivered.
Klopp watched on as his team set about inflicting the mother of all nightmares on United – only a shortage of goals prevented that – with the Reds dominant from the get-go, taking a firm grip on a vital tie with relentless energy and controlled play.
There was no weighing up of the visitors, inviting them into the game or to find rhythm, and impressively, Liverpool matched their productivity with a physical domination they have too often lacked – aided by the 12th man the boisterous home crowd provided as the Kop drowned out the many shameful chants from the away section.
The Reds made it a brutal 90 minutes for Van Gaal's men as they went about their work as a confident, well-drilled unit, full in their belief of ending a poor run of four defeats against United, grabbing the rewards their play merited in contrast to January's league meeting.
Klopp's side capitalised this time, courtesy of Daniel Sturridge's penalty and Roberto Firmino's cool finish, with only an inspired David De Gea giving United a glimmer of hope for the return, as the Spaniard denied Liverpool all but sealing their place in the last eight with countless fine stops.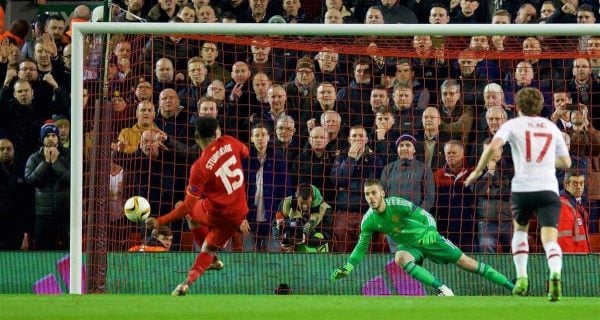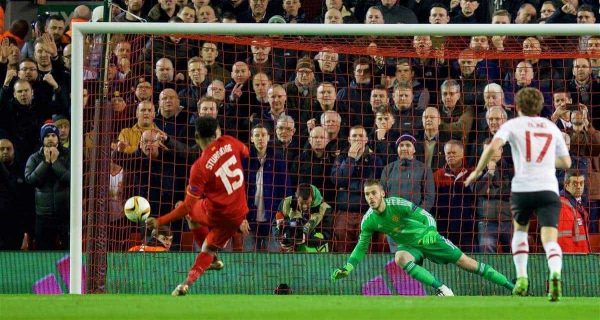 Though largely untested by the toothless visitors, the Reds were assured defensively, with Dejan Lovren and Mamadou Sakho composed but no-nonsense figures alongside Alberto Moreno and man-of-the-match Nathaniel Clyne.
Emre Can and Jordan Henderson bossed the midfield battle as they swarmed United's centre, and in attack, the energy, creativity and work rate of Adam Lallana, Philippe Coutinho and the exquisite Firmino in support of Sturridge proved too much for Van Gaal's side.
Klopp demanded significant improvement in Liverpool's ability to "strike back" upon his Anfield arrival, but even more pleasing was their ruthlessness in striking first in an almost perfect first leg.
Near-Perfect First Leg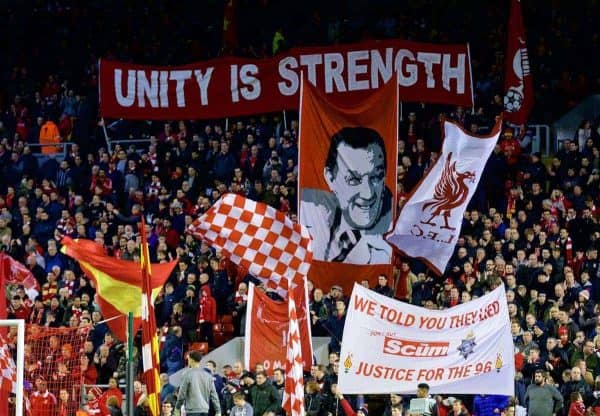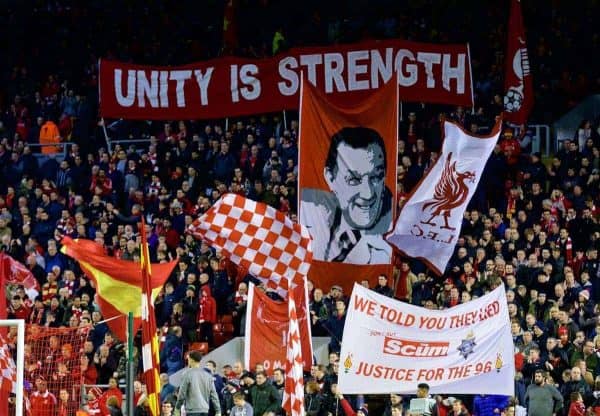 Two goals, a clean sheet, a cushion for part two of this mouth-watering tie and a dominant performance in front of a deafening home crowd; the first leg could hardly have played out better.
It was the draw Klopp wanted in order to avenge Liverpool's recent previous failures against their arch rivals, and his side did in such emphatic nature, with the German hailing the "perfect result."
It certainly wasn't far from it, with the only slight frustration that Liverpool didn't strike up more than a two-goal lead with the chances that Sturridge and Coutinho in particular were presented.
A near-perfect first leg would certainly have made for an unblemished evening had a third or – being greedy – a fourth been put past De Gea, undoubtedly United's Man of the Match on the night.
But it shows just how much this group have grown in only a matter of months under Klopp that the only slight negative is that United didn't leave Anfield properly dead and buried in the tie, and on the receiving end of a real humiliation.
The Reds are now in touching distance of the quarter-finals, which Liverpool look almost certain to reach – having failed to progress only once in 10 occasions in which they have recorded a two-goal Anfield lead.
Professional Second Leg Required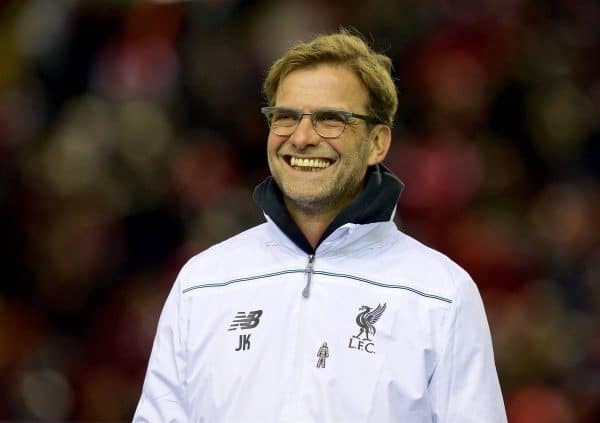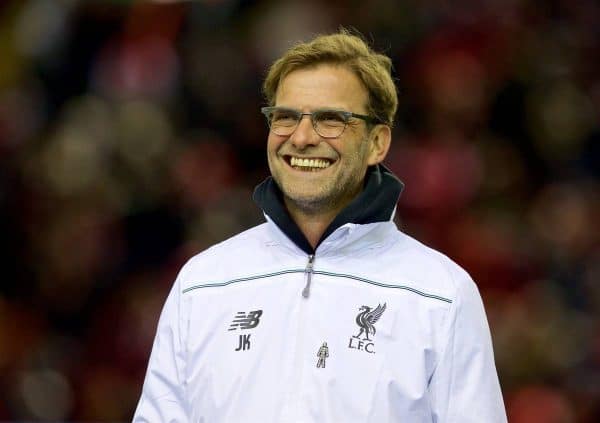 The Reds have made a brilliant start to the tie, but in among the sheer delight of victory, Klopp's side must remember – as cliched as it sounds – it is only half time.
Having produced so much good work on Merseyside, Liverpool must remain focussed and maintain the same performance levels to finish the job in Manchester, as the Reds boss said post-match:
"We need to play again like we did. We need to use the time we have before the second leg and we are looking forward to it."
Liverpool have to go to a hostile Old Trafford – where the home side will bank on De Gea's heroics providing the catalyst for an unlikely turnaround – with the same bullish, controlled approach as at Anfield.
A full week to prepare for the crunch clash with no weekend fixture, the Reds certainly have the recovery advantage, with the Red Devils facing West Ham United in the FA Cup on Sunday.
But despite the favourable preparation, complacency must not be allowed to creep in and it is essential the Reds prepare for a professional performance in seven days' time.
Producing that would see Liverpool edge one step closer to the European glory they crave.