Preparing for his first full season in charge at Anfield, the summer transfer window provides huge opportunity to Jurgen Klopp to finally make his mark on Liverpool's squad, as it did for Gerard Houllier 17 years ago.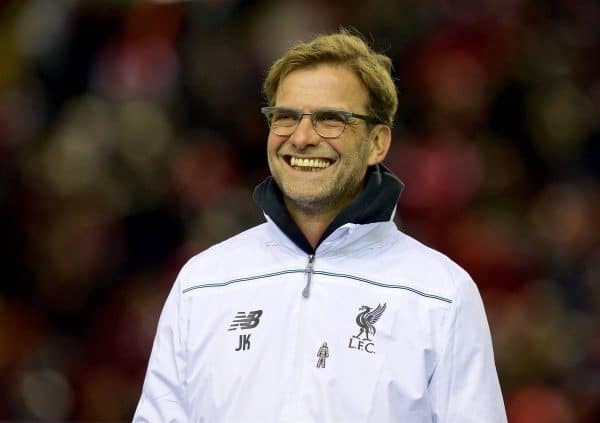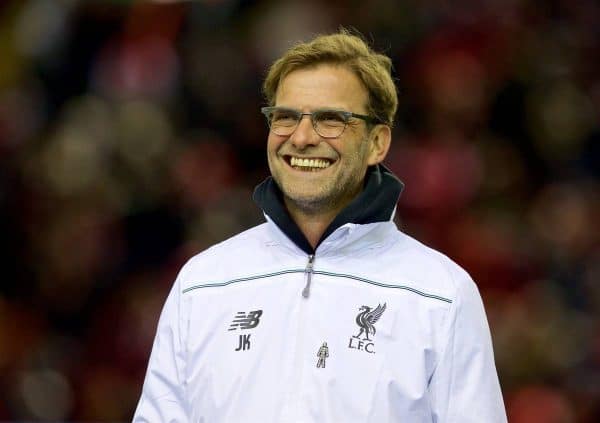 A busy but exciting summer awaits at Anfield, as Klopp prepares for his first full campaign at the helm.
Priority on the German's sizeable to-do list in his maiden break will be overhauling the team inherited upon his mid-season arrival, following months of working with and assessing the current group.
Finally set to construct a team in his image, Klopp's looming summer strikes numerous parallels to that Houllier faced, as he too prepared for a first full year in charge – with Klopp needing to address similar personnel and mentality issues the Frenchman changed.
The Summer of '99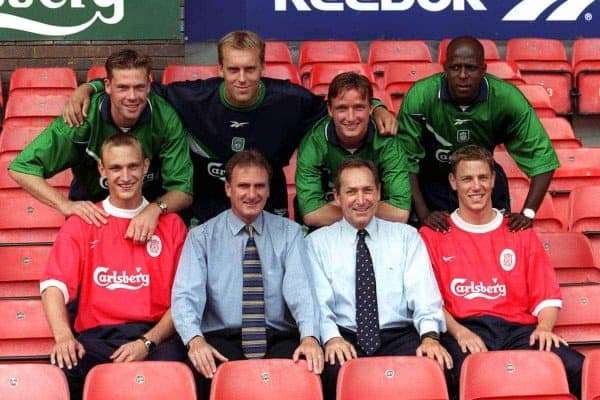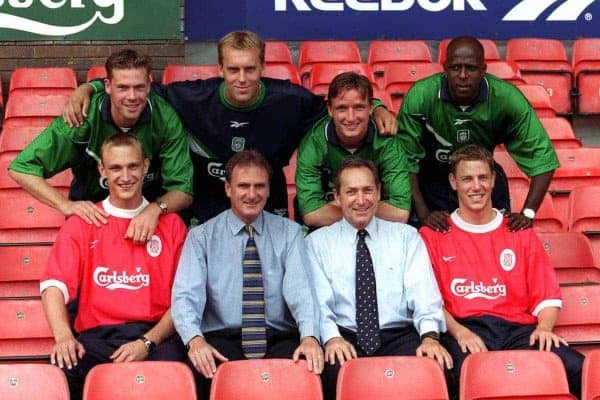 Twenty-eight years after watching Liverpool as a student from the Kop, Houllier took over at Anfield following Roy Evans' resignation as joint-manager in November 1998, with the season well underway.
The Frenchman could have made wholesale changes upon his full appointment, at a time transfers were accessible all season.
But taking a new direction, he instead used the rest of the campaign to assess who of those inherited had a future under his stewardship.
Between November and the end of a campaign Liverpool finished 7th and trophy-less, three signings arrived – Jean Michel Ferri, Rigobert Song and Djimi Traore – as Houllier supplemented his squad ahead of the real reconstruction.
A sensible approach of meticulous planning, he established exactly what was required in that time, and clear in his vision as he finally looked to implement his philosophy, produced the work expected to transpire.
Liverpool's squad boasted exciting prospects in Michael Owen, Steven Gerrard, Danny Murphy and Robbie Fowler alongside the odd senior talent in Patrick Berger – but sorely lacking were proven players and winners to stabilise and assist the blossoming youth.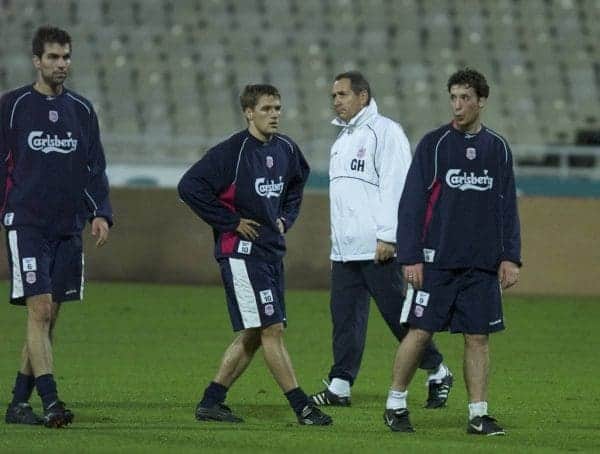 Houllier – who later built around some of those prospects – recognised and addressed appropriately, making seven summer signings to add much-needed steel and toughness.
Four new arrivals assembled a new, solidified spine, with Sander Westerveld, defensive stalwarts Sami Hyypia and Stephane Henchoz and holding midfielder Dietmar Hamman joining.
Houllier also bolstered his attack, with Vladimir Smicer offering width, and Emile Heskey's then club-record move providing a powerful, complementary figure to Fowler and Owen, before completing the set with backup signings Titi Camara and Erik Meijer.
Vitally, Houllier was also ruthless in clearing out under-performers.
David James, Rob Jones and Oyvind Leonhardsen were among those in a 12-player-strong exodus that included Paul Ince, who was deemed a disruptive influence to the disciplined unit Houllier wanted.
The summer activity proved crucial, priming Liverpool for better successes, and almost two decades on, Klopp's faces a similar task.
Klopp's Approach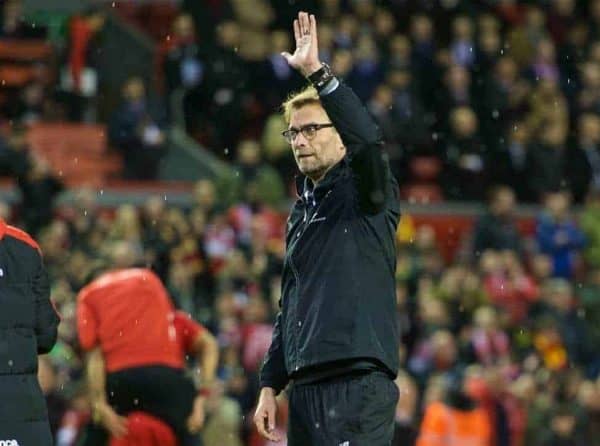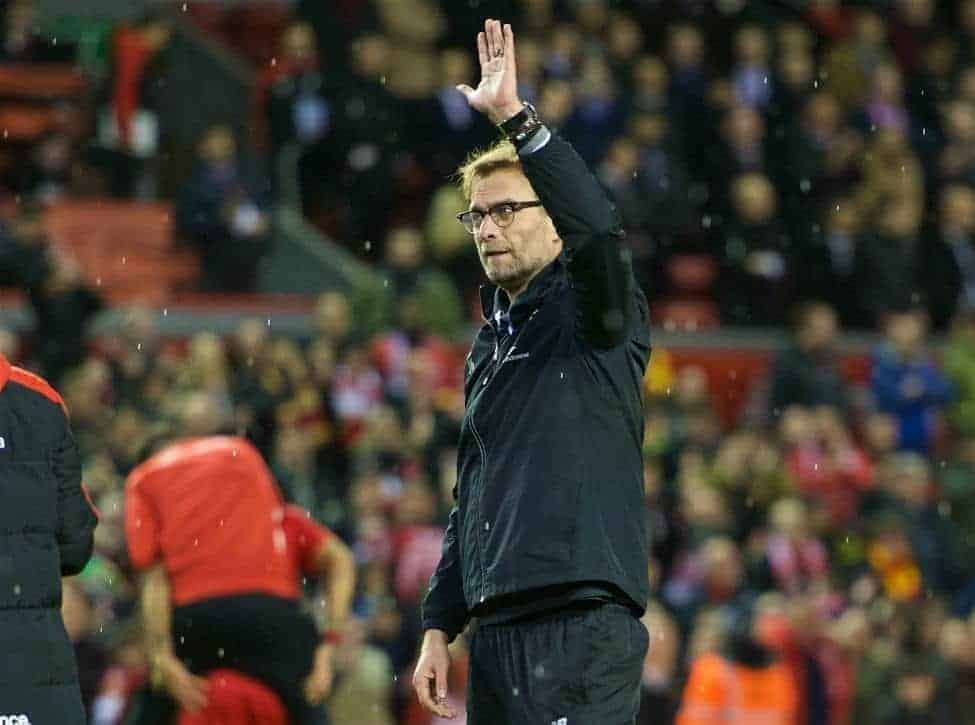 Upon arrival, Klopp insisted the immediate changes widely expected to take place would not.
Like Houllier, he has battled his early months with those inherited – enduring mixed fortunes, but crucially using the season to evaluate and formulate plans.
Among the many similarities, there is the possibility of one key difference: Klopp could secure better than 7th place, with the chance also for an unprecedented European success after coming so close to a first trophy in the League Cup.
But Klopp has discovered a group that boasts, and lacks, many of the characteristics Houllier inherited – young talent in abundance, but a lack of proven winners and steel causing a restrictive imbalance, as John Arne Riise recently explained, speaking to FourFourTwo:
"That level of intensity and passion is coming back, and it comes from the influence of the manager, but Liverpool also need to bring in new players. Yes, you need the creative players like Firmino and Coutinho, but you also need people to get stuck in and smash the opponents like [we] did when I was there."

Like in '99, Liverpool have undeniable ability, with the likes of Mamadou Sakho, Emre Can, Jordan Henderson, Philippe Coutinho, Roberto Firmino and Daniel Sturridge all future mainstays.
Equally, a soft centre, and lack of winning mentality – which has improved hugely thanks to Klopp's never-say-die attitude as Riise acknowledged – and proven class to elevate Liverpool has halted progress, with the balance needing improving, as Riise supported:
"The core needs to be stronger. They need a new goalkeeper, a new centre back, a new central midfielder, and a striker. We once had players like Gerrard, Fernando Torres, and Xabi Alonso who were footballers at the top of their games. We need those types of players at Liverpool again."
Addressing the disparity with a new, hardened spine to supplement the currently quality and that certain to arrive is Klopp's challenge, as it was for Houllier.
And like the French coach, Klopp has already planted the seeds with the in-season signings of Steven Caulker, Joel Matip and Marko Grujic, with the latter pair reflecting the German's long-term ideas.
The Summer Ahead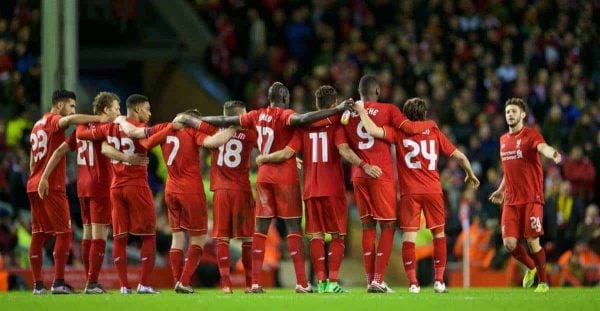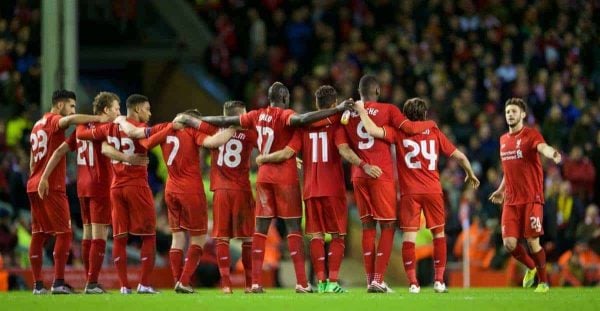 A summer of activity is fully expected at Anfield but quite how much remains to be seen.
Some have predicted a mass overhaul but Klopp's work may follow closer to Houllier's path.
Klopp must make sure his break proves just as rewarding by assembling a worthy central structure, which will be essential to the club progressing.
Alongside the imposing Matip and gifted powerhouse Grujic, a reliable No. 1 'keeper remains a priority, as does signing another leading centre-back – or two – to offer quality and depth, as the Reds search to recreate the rock-solid Henchoz–Hyppia partnership.
Well stacked in the striking department with Divock Origi, Danny Ings, Sturridge and Firmino, there's little need for a Camara or Meijer, but Christian Benteke's unsuitability must see the Belgian exchanged for an adequate and reliable option to complete the set.
And if Klopp can add proven talent out wide – as well as handing Lazar Markovic a chance to prove his worth – a strong first full campaign lies ahead.

Houllier's business led to five glistening trophies taking their place in Anfield's populated cabinets within two years of a productive first summer; also securing a Champions League return, once via a runner-up finish in 2001/02 – a season Liverpool conceded the fewest goals in the league.
Klopp's work could take a similar time to produce the rewards tipped to arrive, but his effort will be similarly worth waiting for.
If Klopp can conduct an equally fruitful summer as Houllier, similar glories will soon arrive.
From the Archives: Liverpool's class of 1999: A ragtag bunch of Legends, Cult Heroes and Misfits