Lifelong Red Guy Keeble tells the story of how he had his own matchday miracle before Thursday's incredible victory over Borussia Dortmund.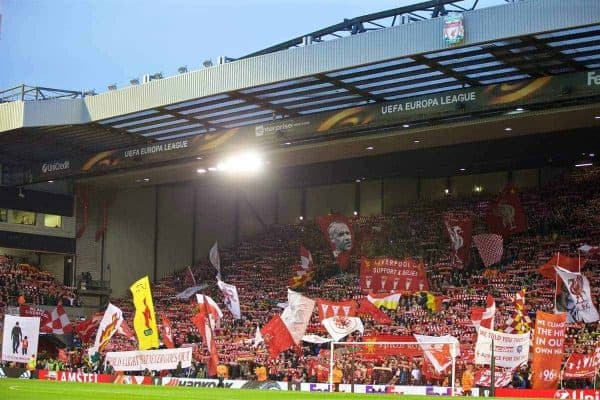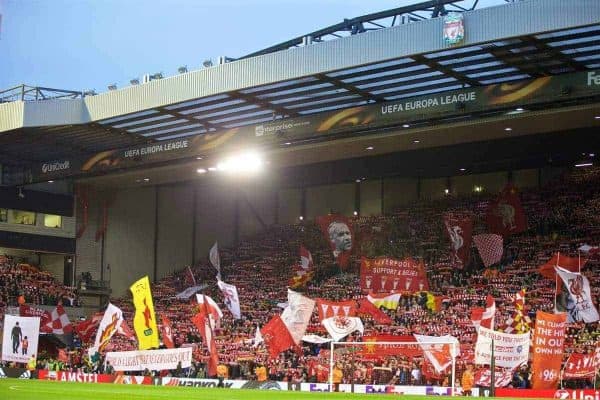 There are times in life when all faith in the human race is restored. Times in life when you really do take a step back and think… yeah, this is all worth it. It's quite common that Liverpool FC are at the centre of that. Enter Roland…
It had started typically. Beers in town, the getting together of the lads, laughs and jokes, a buzz of anticipation.
That's all fine when you know you've got a ticket. When that prospect quickly starts to change and the answer you want from the fella who you are meeting is most definitely not 'This is Vodafone voicemail messaging service', then the laughs and jokes quickly disappear.
'Meet us outside The Park at Half 7' he said. I apologise now to the hundreds of fellas of whom I searchingly shouted 'Mark?' at. 'Mark….MARK….are you Mark?!'… Sorry mate.'
With half an hour to go it becomes slightly frantic. 'Every man for themselves lads'. Off we go, wandering aimlessly up and down Walton Breck Road asking any lad going if they had any spares.
Word was that tickets were being sold for around the £250 mark. No way way I paying that… out of principle if anything else.
At five to eight I'd given up. A dejected walk over to The Park to see if I could push to the bar and drown my sorrows.
At which point, from nowhere, I felt a hand on my arm and turned to see an old boy, maybe getting on for 70, in full Liverpool scarf complete with retro badges.
In broken English he said 'I have a ticket for you. I've been watching and I can see how much you want this ticket. You can have it'.
I couldn't believe it. I looked at this fella like he was some kind of mirage. 'What do you mean?' I said, to which he calmly replied 'I have a spare ticket here…for you…you can have it'.
I put my arm round him and we skipped towards the turnstile. If best friends can be made in seconds it happened here. Walking onto the bottom of the Kop mid You'll Never Walk Alone and I couldn't help but hug him.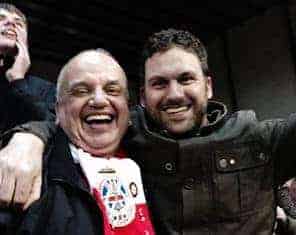 Turns out Roland is from Vienna and makes the trip across around 10 times a year. Usually with his girlfriend but on this occasion, she couldn't make it. Cheers Mrs Roland!
What a man and one of the most knowledgeable Reds I'd ever met. He's followed the team since the UEFA Cup Final in 1973 which he'd watched on a black and white TV in his native Austria. Since then he'd done European Cup Finals, FA Cup finals, league title wins the lot.
What a night to share with him.
Miracles were in the Anfield air long before Dejan Lovren's stoppage time winner!