Neil Poole believes this set of players is now largely damaged goods, but Jurgen Klopp is the man to make the wholesale changes needed and lead us forward.
Over the course of two years the majority of this current crop of Liverpool players have thrown away a league, lost two semi-finals and lost two finals under two different managers. There's your wound.
We've also just finished eighth. There's your salt.
I'm not even going to mention that raft of multiple-goal leads thrown away, and countless missed opportunities to capitalise on an unprecedented number of misfiring teams also aiming for the soulless and vacuous goal that is a fourth place finish. As I said, I'm not going to mention that other stuff at all.
Of course, not all of the current players were involved in all of the aforementioned fiascos and capitulations.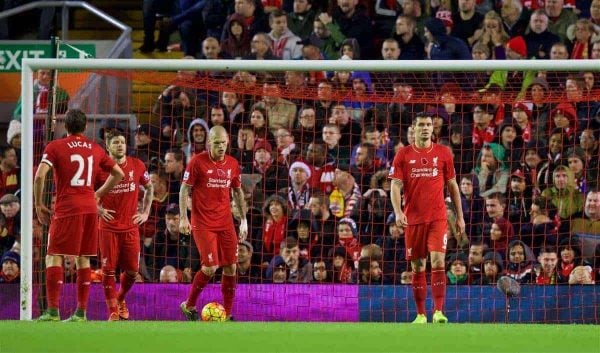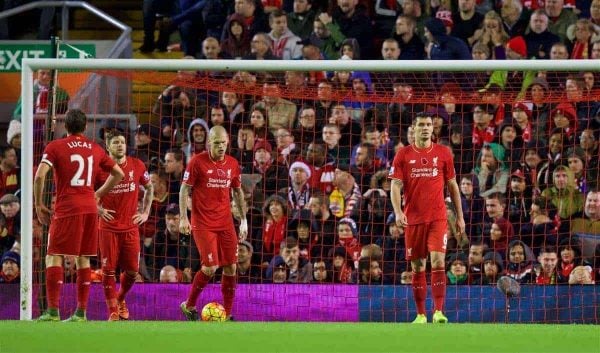 However, while drawbridges are inexplicably raised to further protect individual players seemingly made of Teflon, the Guinness Book of Records entry for 'Most number of elephants in a room' is being updated as we speak in the wake of Liverpool's latest disappointing season.
There may be some Liverpool players kicking around outside that room, but you're doing better than me if you can identify more than one or two who have been consistently up to standard this season.
In a week widely touted as 'all or nothing', a season which hinged entirely on the Europa League Final lethargically fell from its frame because eleven men forgot to spend 45 minutes tightening the screws and instead disappeared to finish another job. Most likely, quite badly.
I envy people who can comfort themselves with thoughts that simply reaching finals is an achievement. It must be snug under that Everton duvet.
I can acquiesce to the argument that reaching two finals when the year before you've fallen at the previous hurdle and reached two semi-finals can be construed as 'progress'. However, when the bar is set as low as Rodgers' final full season then to be frank, a p*ssed Smurf could hurdle it with ease.
I have vague memories from school of science teachers going on about constants and variables. Over the course of two horrible seasons, the majority of these players have been the constant and the experiment continues to fail… even under one of the most sought after managers in world football.

It's not rocket science to see where it's going wrong. It's L-shaped finger and thumb to the head and American Footballer Jock cries of 'Losers!' I'm afraid.
The majority of these players are in reality less Teflon and more magnesium strips. It's time to set fire to them (not literally).
Hopefully, people can enjoy the fact that they have burned bright against Dortmund and on a smattering of other occasions on their road to combustion, but ultimately be thankful that that once the light goes out there's nothing left between your finger and thumb.
Personally, and you may sense I've taken our latest final defeat quite hard, they've already licked the lustre and polish off that 'great European night' at Anfield against Dortmund. Quicker than Moreno can say 'sh*t defensive header' and 'nut-megged' in a succession so speedy that it defies logic, that night becomes largely irrelevant.
I'm not usually keen on scapegoating players but right now I'd happily drag Moreno by the horns to the river bank to meet the nearest bridge-loving troll.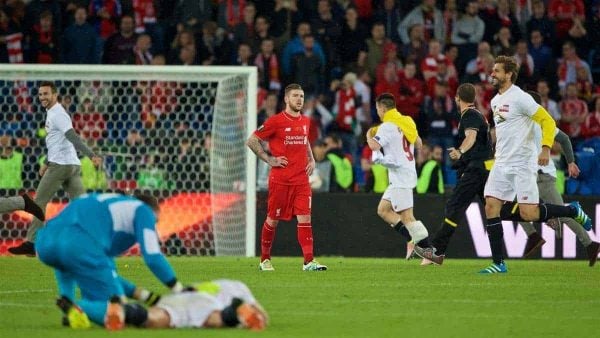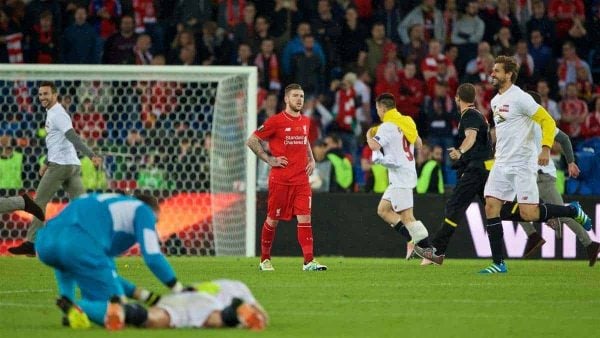 All of those great European nights to which Dortmund was compared actually led to something I'm afraid to say, Inter Milan being the exception. Without finishing the job, wins like the one against Dortmund simply mean we've become comparable to Barnsley fans celebrating an en-route victory against established Premier League opposition in an FA Cup they're not going to win. Good on the day and all that, but fades quickly in the folklore stakes.
The beacon of light in this sorry mess is of course Klopp. By no means infallible, it's still Klopp alone who provides hope for the future. He has got more out of these players than expected. But wholesale changes, obviously within reason, are now required.
The hope is that a freak summer of Liverpool Football Club buying players who are actually good enough to win leagues and cups will result in a team that Klopp can squeeze that bit more juice from to take us over the finish line, rather than replicating Devon Loch again.
At times it been exciting this season. But in classic football cliché speak the league table doesn't lie and the trophy empty is bare for the fourth year on the trot. That's all you can really judge the past ten months on…
I currently hate footy.
I'm off to renew my season ticket. Baa. Baa.
Everything will be ok again come August. Don't let me drag you down.