Jurgen Klopp has stressed the need for a patient approach to Danny Ings' recovery, not confirming whether the striker will play this season.
Ings has made a remarkable comeback from an ACL injury that was initially feared to have ended his season, and has joined first-team training as he nears full fitness.
The 23-year-old has remained committed to his rehabilitation throughout, and after impressing Klopp during his recovery, he will now turn to earning a long-term role under the German with his performances on the pitch.
Ings' return comes at a time when the likes of Roberto Firmino and Daniel Sturridge are fully fit and firing, however, and there is no guarantee he can force his way into the side.
Speaking to reporters ahead of the Reds' clash with Watford on Sunday, Klopp underlined the need for caution, saying "it makes no sense" to risk Ings unnecessarily.
"I'm pretty sure Danny wants [to play]," he said.
"He was in training, after a long time he came back to train at the highest level.
"We saw a good striker! I knew before but now I've seen it.
"But at this moment it makes no sense, we have all these fit players.
"If he has the opportunity [he will play], but we will not force it.
"His time will come 100 percent.
"If there's an opportunity this season, we'll do it; if not, he's got a long pre-season to be ready for the next season."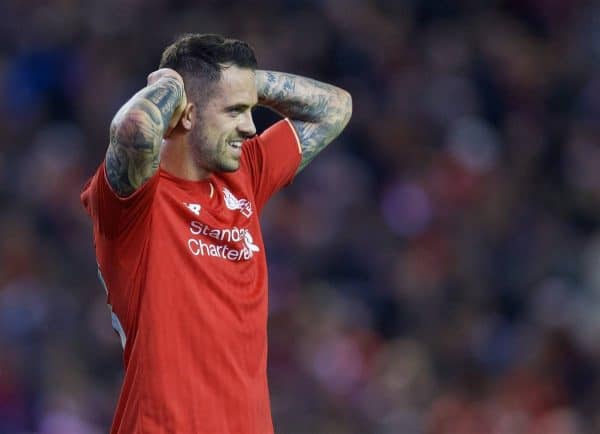 Ings' return swells Klopp's attacking ranks for 2016/17, with the German likely calling from Sturridge, Firmino, Ings and Divock Origi as his primary options at centre-forward.
After such a long spell on the sidelines, Klopp is wise to take a sensitive approach to Ings' recovery.
As has proved with Sturridge's upturn in form, and an extended spell without injuries, a short-term frustration can lead to long-term benefits for Liverpool's No. 28.