As the season draws to a close, attentions turn towards end of season awards and in particular Liverpool's 2015/16 player of the year.
We asked the This Is Anfield writers for their picks for the Reds' player of the year in a season that started under Brendan Rodgers' management and ends with Jurgen Klopp leading the team to the Europa League final next week.
Up for the debate are TIA regulars Jack Lusby, Henry Jackson and Ben Twelves, plus columnists Neil Poole, Sachin Nakrani, Alex Malone, Matt Ladson and Karl Matchett.
Four players dominate the selections; Nathaniel Clyne, Emre Can, Roberto Firmino and Philippe Coutinho – with some interesting ideas on why each deserves the individual acclaim.
---
Sachin Nakrani: Firmino
There hasn't been a truly outstanding candidate and because of that, Firmino's contribution to Liverpool's season feels notable. He moved to a new team in a new country and after initially struggling – partly because of Brendan Rodgers' poor use of him – has flourished as a creative presence under Jurgen Klopp, deployed either as a lone striker or in an attacking trio.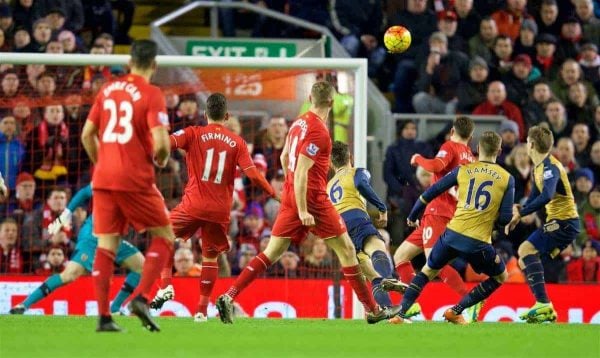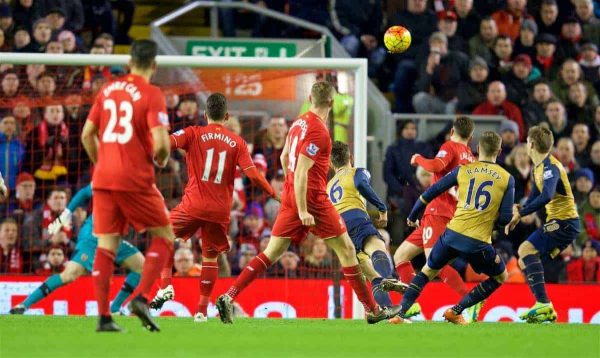 Bobby's got the workrate, he's got the skills and he's got the goals, 11 to be precise, including a belter against Arsenal in January. Speaking of skills, that turn to take him away from Roberto Soldado in the 3-0 win again Villarreal was pure sex.
---
Henry Jackson: Clyne
It's a bit of a damning indictment that Clyne should be our star man of the season, considering he is just a very dependable full-back.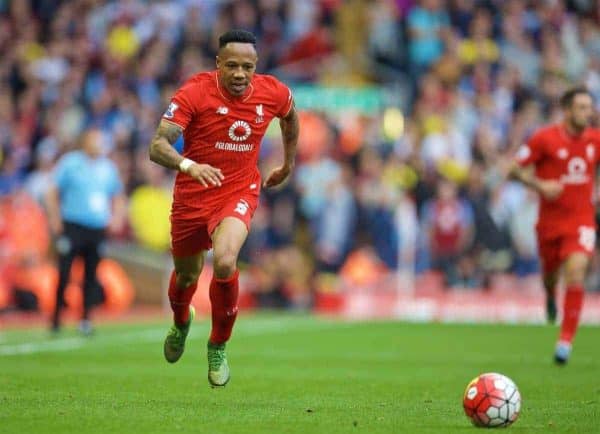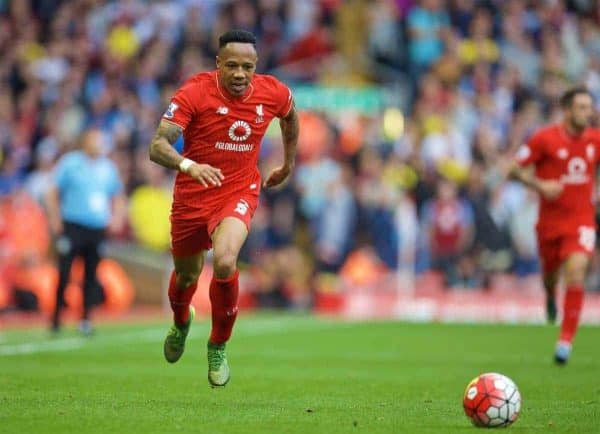 He has been the most consistent player by a mile, though, performing well week in, week out and rarely putting a foot wrong. Defensively he is excellent and he has improved in the attacking side of things as the campaign has progressed. Barring a bad night at Old Trafford, he has been almost faultless. A very good signing, and exactly what Liverpool needed after having to endure years of Glen Johnson.
Coutinho has produced the usual flashes of brilliance, but there have also been times when his performances have been hugely frustrating. Firmino started slowly, was then brilliant and has now dipped.
---
James Nalton: Can
It feels like the season only started properly when Klopp arrived at the club in October. Under Rodgers' management Liverpool fans experienced one of the most thrilling league campaigns in recent memory, but while that particular roller coaster ride had plenty of ups and downs, it lacked a final destination.
Klopp's arrival didn't just initiate the building of a new roller coaster at Anfield, but it created a whole new theme park. Several players have been key to creating its structure but one in particular has held it together from its core – my player of the season – Emre Can.
This decision may have been influenced by his Europa League heroics, but even if Liverpool don't lift the trophy this European campaign has undoubtedly been the highlight of the season. It has produced occasions at Anfield which will take up considerable space in the already bulging LFC history books, so any player pivotal to this success has to be seen as pivotal to the season as a whole.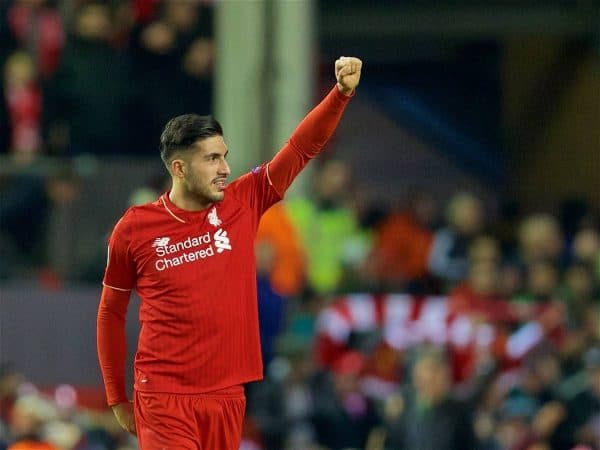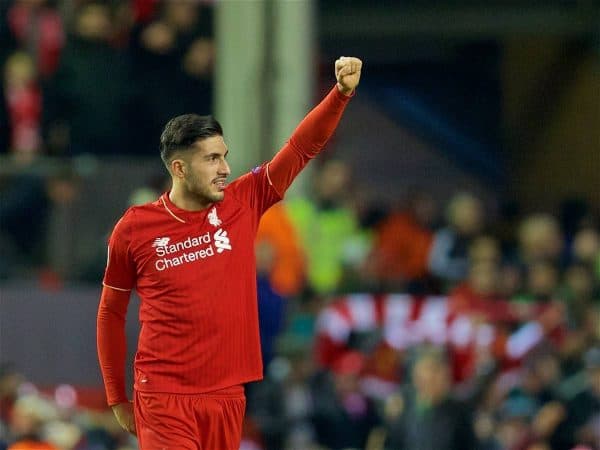 The Reds' only loss in the competition so far came in the first leg of the semi-final away at Villarreal, and it was also the only Europa game which Can didn't featured in.
The German midfielder's performance in the return leg at Anfield showcased his talents, and demonstrated what he's brought to the club for much of this season. Technical skill, vision, physicality, and a tactical assuredness in front of the defence which allowed others to flourish.
No player has been hugely consistent throughout this season, but a few players have been pioneers when it comes to implementing Klopp's new ideas on the pitch. One of them, Roberto Firmino, could have been in with a shout for player of the season, while the likes of Adam Lallana and Dejan Lovren are among the most improved under Klopp.
But Can is physically, positionally, and metaphorically central to everything which has been good about Liverpool in these early days under their new manager.
---
Neil Poole: Clyne
Choosing the player of the year has been difficult because no one has stood out. However, paradoxically this is also the criterion I've ultimately applied to make my decision.

I've take a punt on Nathaniel Clyne because I quite like defenders who go below the radar as opposed to clowns who drive me to distraction. Similar to referees who go unnoticed in a game, it usually indicates that they are making the right decisions most of the time.
Clyne has been unspectacular and normally wouldn't get a look in for this type of thing. However, in a season when the majority of players have been inconsistent or prone to errors, he has been solid throughout.
---
Alex Malone: Coutinho
This didn't require much thought. Coutinho is my player of the year by some distance. He is the club's joint leading goalscorer (at the time of writing) with 12 goals this season as well as being fourth in assists.
But it's his all round influence that has caught the eye this season, more so than prior seasons. 12 goals for a midfielder is a very decent return, especially in only 36 games he's played. But it's not just the goals he's scored, it's the crucial games he has scored them in that really stand out. Big players step up in the really big games.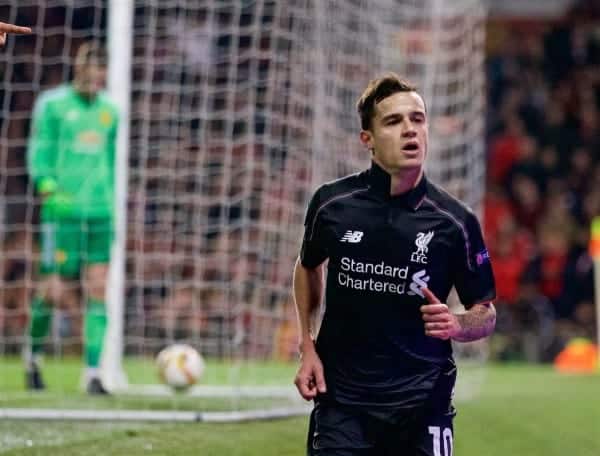 He bagged a brace at Stamford Bridge to help get rid of Mourinho. He scored the killer goal at Old Trafford in the Europa League when United were threatening a comeback. The first time the two clubs have ever met in a European tournament goes down in history as a Liverpool victory thanks to the Kid.
He then scored the vital second goal against Dortmund when all seemed lost, and the equalising goal at Wembley to force extra time against Man City. He also played a huge role (and scored again) in the Etihad demolition of the same club.
His partnership with fellow Brazilian Firmino continues to develop and is already too much for many teams to handle. Indeed, our Little Magician was the provider for Firmino's first ever Liverpool goal, also against Man City. Injuries have curtailed his season (and consistency) somewhat, but he's an absolutely essential player and we are always a better team with him in it. We are in the Europa League final with a chance of silverware, as well as a Champion's League spot, should we come out victorious.
Coutinho's performances, and vital goals scored at vital times have played a pivotal role in getting us to this point.
---
Jack Lusby: Clyne
He may be a boring selection, given he doesn't produce the attacking flourishes of Firmino, the dominant displays of Can or the creative brilliance of Coutinho, but for pure consistency and quality, I've gone for Clyne as my Player of the Year.

He's played the most minutes of any outfield player, showing his superhuman fitness even when included in what can only be described as glorified B teams against the likes of Swansea, Stoke and West Ham, and is one of the most reliable performers in the squad. It's somewhat reductive to fall back on the "he never goes below a 7/10" line, but I can't think of many games where he's been poor, even when the Reds as a collective have underperformed.
Defensively, he's a breath of fresh air at right-back—particularly given the man he replaced last summer—and going forward he deserves a lot more credit than he's given, constantly overlapping and sending those dangerous, low crosses into the six-yard box. He seems like a modest, well-grounded guy, too, which is hugely underrated in terms of value to a squad.
For £12.5 million he was an absolute no-brainer signing last summer, and given he's only 25, I can see him wearing Liverpool's No. 2 shirt the next seven or eight years.
I love Firmino, Coutinho, Can and Sakho as players, but Clyne edges it as my Player of the Year for 2015/16.
---
Matt Ladson: Firmino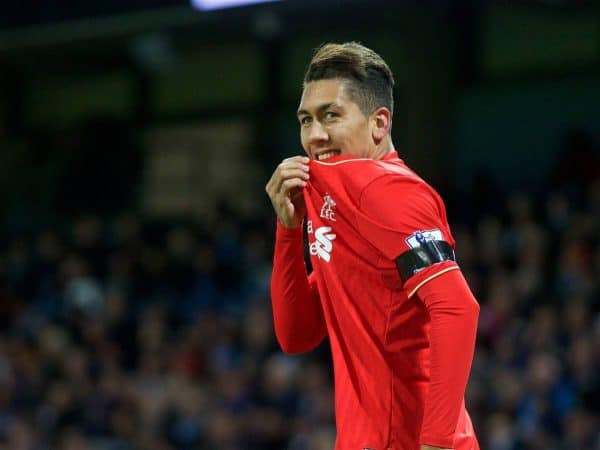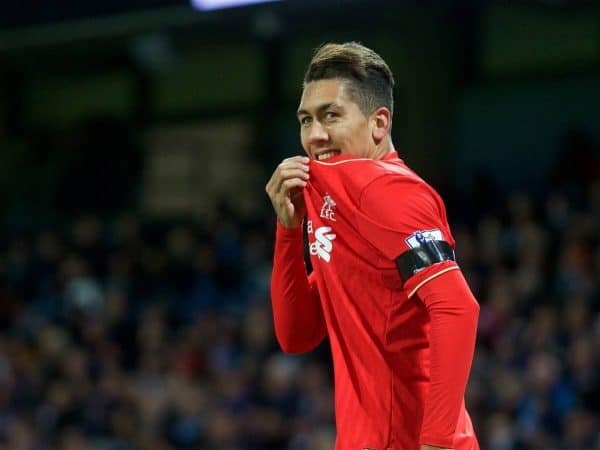 Firmino's first season in England and the Premier League started with no pre-season with his new team mates, and under a manager who clearly had no idea how to use him properly. Firmino perhaps can be the prime example of 'Rodgers vs. the committee'. No goals, no assists, and used as a defensive winger at Old Trafford, the story of his opening few months under Rodgers.
Since Klopp arrived, he's been used correctly and surprise surprise he's the first player since 2013/14 to hit 10 league goals for the Reds. He also has seven assists. He hasn't been Mr Consistent, but for a first season in England he's done more than enough to show that he has a big future. I wouldn't like to start the comparisons, but he does have certain Suarez-like qualities.
---
Karl Matchett: Coutinho
Coutinho takes top spot for me despite Firmino arguably hitting greater heights in the second half of the season.
Earlier in the campaign though, it was Coutinho who was vital for Liverpool; even when results weren't the best he was a stand-out performer a lot of times, it was noticeable how much Liverpool missed him when he was injured and in the games the Reds did win, he was pivotal.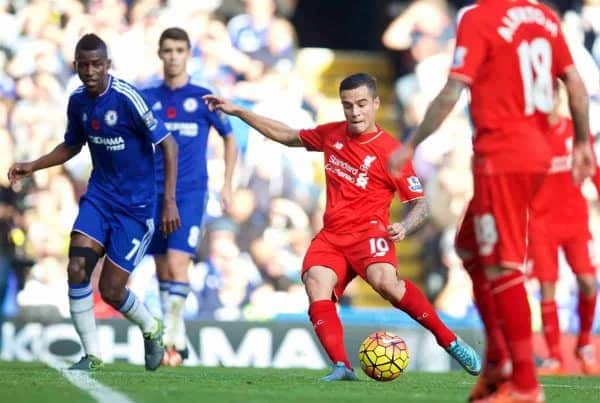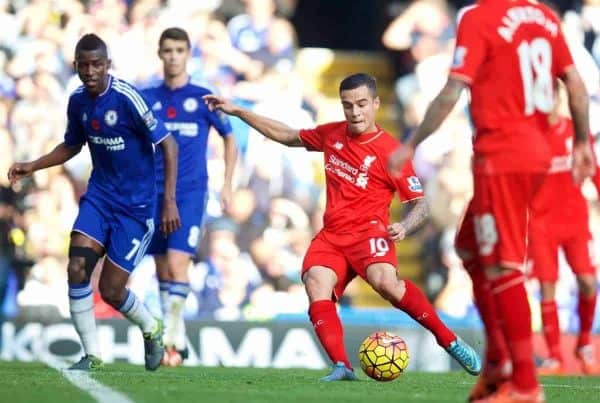 Big performances against Stoke, Villa, Chelsea and City shouldn't be forgotten now that the second half of the year has been more exciting and using a different system.
There's no doubt Coutinho had a downturn in form, but he has had two extraordinary peaks as well this season and that, over Firmino's form since the turn of the year, means the No. 10 edges it for me.
---
Ben Twelves: Can
Player of the season without doubt for me. Can has taken his game to a whole new level this season becoming an absolutely crucial part of the team – especially since Klopp's arrival – and he's shown on a consistent basis what a talent we have on our hands.
Can's been a real leader and the driving force all season for Liverpool both on the domestic and European stage – his performance in the second-leg vs. Villarreal just three weeks after ankle ligament damage arguably the best of the lot – and it still boggles my mind that he's only 22-years-old. A magnificent player that we are lucky to have.

Who is your LFC player of the year? Should James Milner and Adam Lallana get a mention? Let us know your thoughts in the comments below.