Liverpool face the familiar situation of having to overturn a first-leg away loss in the semi-finals of Europe at Anfield, where they look to record another historic turnaround against Villarreal.
The Reds look to the power of Anfield once again on Thursday night as they attempt to overturn a first-leg deficit against Marcelino's side.
Trailing from a first-leg away tie is a situation Anfield has come together to turnaround on numerous occasions previously, but it's a scenario that never gets any easier regardless of previous experience.
But with Liverpool's record of snatching victory from the jaws of defeat, positive home form and other contributing factors, the Reds have reason to believe they can complete another memorable comeback.
Progressions & Exits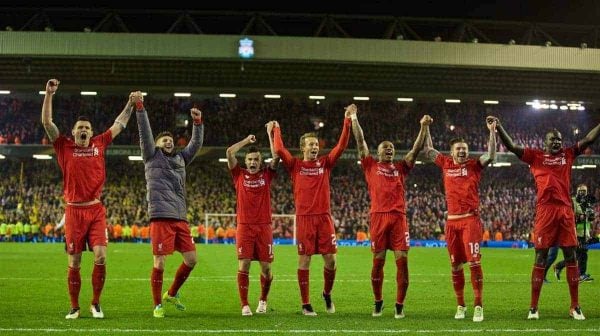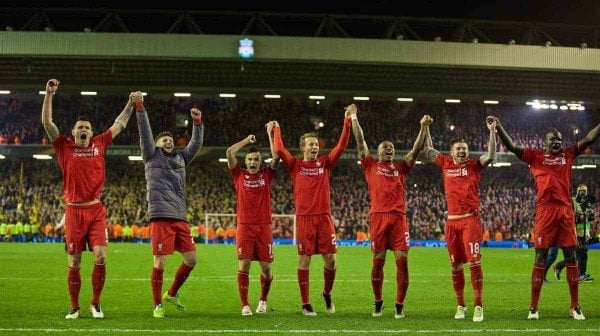 Liverpool are in a familiar position heading into the do-or-die second-leg, with this the sixth time in nine last-four European ties that the Reds have returned home following a first-leg loss on their travels.
It's a difficult position to recover, but Liverpool's record at doing so is promising having completed an Anfield fight-back to progress to the final on three of the five previous occasions.
Only in 1997 against Paris Saint Germain after a 3-0 away loss, and in 2010 following a 1-0 defeat in Madrid to Atletico, have the Reds failed to seal progression at Anfield. Even then, both returns were won – 2-0 against the French side and 2-1 against the Spaniards.
Liverpool have made a habit of fighting their way off the ropes and knocking out opponents, including in their first ever attempt against Celtic in 1966, when Bill Shankly's side beat the Glaswegians 2-0 on home soil after losing 1-0 in Scotland in the European Cup Winners' Cup.
Borussia Monchengladbach, who the Reds beat in the 1977 European Cup final, endured yet more Merseyside heartbreak a year later, as Bob Paisley's men reversed a 2-1 loss in Germany with a comprehensive 3-0 victory in L4.
Liverpool's European Semi-Final Record After Losing Away Leg First:
[table id=149 /]
And Chelsea, in 2007, were the latest to see a pending victory turn to defeat, with the Reds' winning 1-0 at Anfield, after they lost in London, sealing victory on penalties.



The record of reversing first-leg damage is positive and something Klopp's men must add to this week.
Extra optimism comes from the fact that a single goal score-line has successfully been overturned three times out of four at Anfield – Atletico eliminated Liverpool on away goals – while they have also conceded only once in the five home outings in which they have been forced to chase the tie.
A single goal dearth is one Liverpool have proved they can overcome, but it won't be easy to repeat against Marcelino's defensively resolute Yellows.
Villarreal Challenge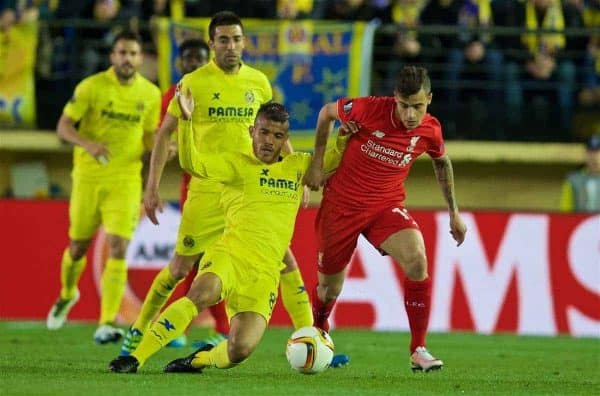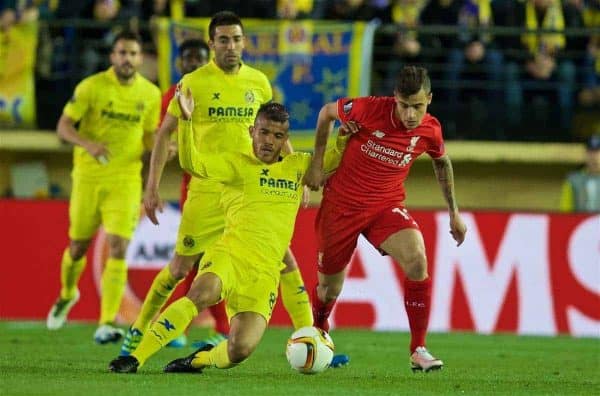 While the first-leg in Spain shapes the return, it promises to be a completely different contest on Merseyside.
A huge task faces Jurgen Klopp's team against the Yellow Submarine, who arrive in confident mood after an impressive 2-0 win at Valencia for a third game unbeaten without conceding – despite making 10 changes to their starting XI.
This is in stark contrast to the Reds, who are winless in their last three, but 1-0 is "not the biggest result in the world" as the Reds boss assessed post-first-leg defeat.
Klopp also said "my first thought was 'Sorry, but it is not over, you have to come to Anfield too and we will be ready", and he is right to take confidence from home comforts, with the Reds unbeaten in European competition on home soil.
His side have been solid if unspectacular in L4 all season in fact – Liverpool have lost the fewest home games of any team outside the Premier League's top six (3).
And despite having proved their own credentials at home last week, Villarreal's away record offers further promise.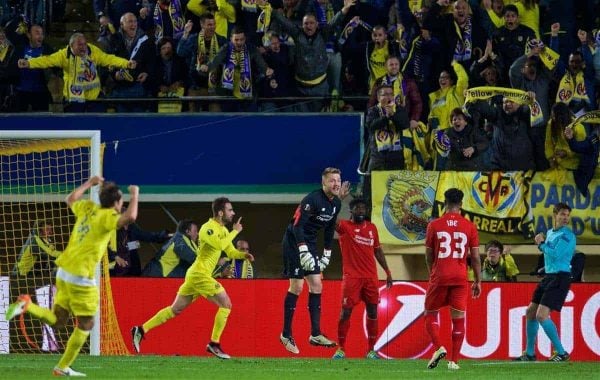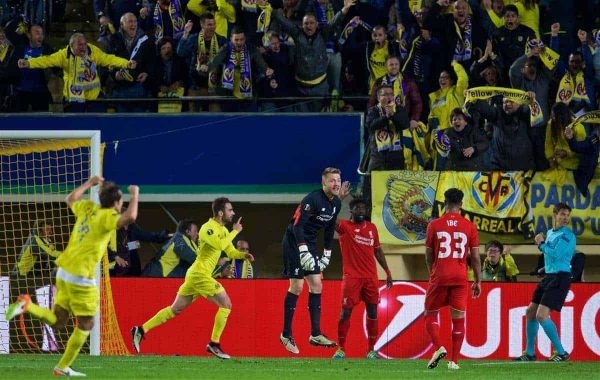 Marcelino's side have won 12 home league games but only six on the road, and though that is only one victory fewer on their travels than Liverpool have totalled at home in the league, Villarreal have come unstuck frequently away, losing the same amount of games as they've won (6).
They have been breached on the road already in Europe too – beaten by Rapid Vienna in the group stage – and have conceded nine goals in six Europa away games, keeping only one clean sheet away at Bayer Leverkusen.
This provides reason to believe, especially when combined with the home dominance Klopp's team have enjoyed; four wins – including three in a row – and two draws,  while scoring 11 goals in six home ties.
There are plenty of factors that leave the tie finely balanced, but a number that give Liverpool genuine hope – as well as the obvious boosts from seeing off Man United and twice recovering a two-goal deficit against tournament favourites, Borussia Dortmund.
A tense night awaits but it can become another memorable one for Klopp's men.
Anfield Awaits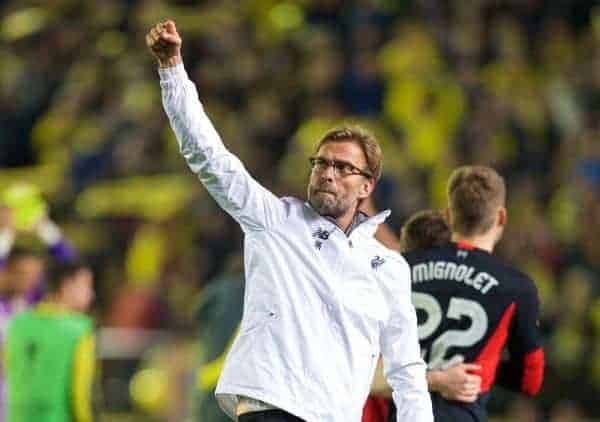 A tough task awaits the Reds but having fought back from more desperate situations, this one is unquestionably rectifiable.
Liverpool must start sharply to prevent any damage becoming irreversible against a team renowned for their defensive discipline, and a bigger attacking threat than posed last week will be needed.
Completing a full match against Swansea at his own request will give Daniel Sturridge sharpness to lead from the front and test a Villarreal defence that has struggled away from El Madrigal, where they kept five clean sheets in seven Europa outings in comparison.
Another boost comes with Emre Can's potential return, and should the German prove his fitness to play from the start, the Reds will welcome a vital component back to boost their chances further.
But perhaps most crucially, as Klopp stated, "we need to create an atmosphere from the pitch to the crowd and from the crowd to the pitch" to set up "another magical night."
The power of Anfield could again make the difference and with that behind the team, another historic turnaround can be achieved.