The summer of 1996; the weather was perfect, Britpop was in full swing and we were treated to a feast of international football on home soil.
What many tend to forget is that Euro '96 was sandwiched between a very frustrating two-year period for Liverpool under Roy Evans.
The Reds were an undeniably talented outfit, but for one reason or another, they never hit the heights many expected of them.
The team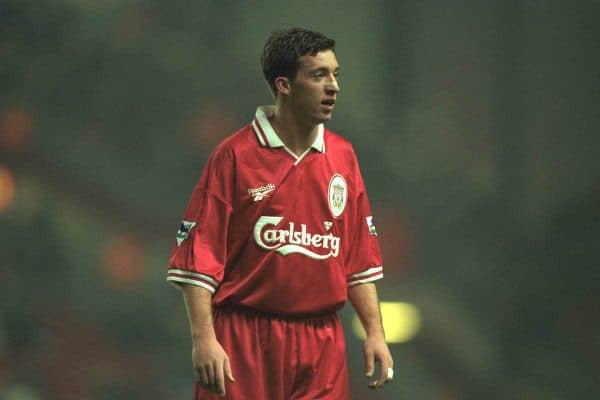 Having finished 15 points adrift of champions Blackburn Rovers in the 1994/95 Premier League season, Evans felt that reinforcements were needed in order to mount a genuine title challenge the following year.
Jan Molby, Nigel Clough and Paul Stewart would all be sold at different points in the campaign, while Liverpool's incomparable record goalscorer Ian Rush entered his last season at the club.
Jason McAteer was brought in from Bolton Wanderers for £4.5million, while Stan Collymore cost Liverpool £8.5million – a British transfer record at the time.
Seen as one of the most prodigiously gifted young strikers in Europe, it was hoped that Collymore would have a seismic influence on Merseyside.
Robbie Fowler was already cementing his status as a God-like figure, while Steve McManaman provided the dribbling ability to unlock defences. His controversial free transfer to Real Madrid in 1999 has since seen his quality forgotten by some supporters.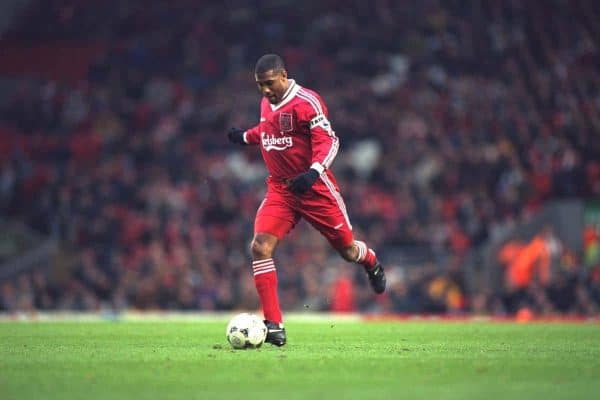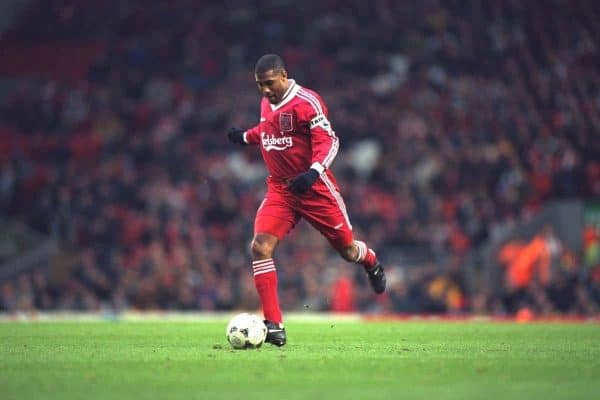 John Barnes had gone from being a world-class winger to a cultured central midfielder as he entered the twilight of his career, while a young Jamie Redknapp was a gifted creative influence in the middle of the park.
Fowler, McManaman and Redknapp were all part of England's squad at Euro 96, with McManaman, in particular, proving a key player for Terry Venables' semi-finalists.
Rob Jones was a superb right-back who may have been a Liverpool great were it not for injuries, while Mark Wright, Phil Babb, John Scales, Neil Ruddock and Dominic Matteo tussled for a starting berth at centre-back.
Stig Inge Bjornebye and Steve Harkness were both steady left-backs, while David James was a gifted, but error-prone, young goalkeeper.
It was a side that oozed entertainment value and flair, with Evans opting for a 3-5-2 formation throughout the season.
McAteer, Jones, Bjornebye and Harkness were used as wing-backs, while McManaman was given a free role in front of Barnes and Redknapp. The strike partnership of Fowler and Collymore promised to be the most exciting in the league.
So close, yet so far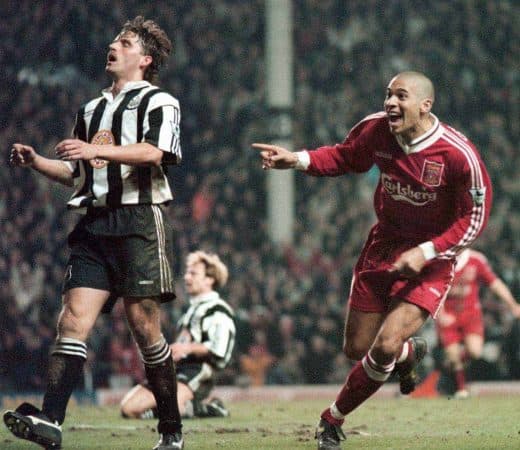 Liverpool were tipped to be in a three-way fight for the Premier League title, and that is exactly how it panned out.
Standing in their way were a Man United side at the start of their dominance under Alex Ferguson, and one of English football's most entertaining teams of the last 25 years – Kevin Keegan's Newcastle United.
Ferguson had made the bold decision to dispose of key experienced stars Paul Ince, Andrei Kanchelskis and Mark Hughes in the summer of 1996, trusting in youngsters such as Gary Neville, Paul Scholes and David Beckham instead.
Newcastle, meanwhile, had spent big money on Les Ferdinand and David Ginola, and played a relentless brand of attacking football.
The nine months that followed may have ended in ultimately disappointing fashion for Evans and his side, but it was absolutely riveting.
Collymore made the perfect start to life in a Liverpool shirt, scoring the only goal against Sheffield Wednesday on the opening day, but Tony Yeboah's stunning volley for Leeds in their next game was a momentum-killer.
Fowler was sensational away to United in October, scoring twice in a 2-2 draw and overshadowing Eric Cantona on his return from suspension, and it epitomised the raw artistry of 'God' to perfection.
His talent should never be overlooked when discussing the finest English strikers of all time – his finishing was astonishing during this period.
Three defeats in four matches before Christmas was a setback – Newcastle beat the Reds 2-1 in stoppage time, and Everton won by the same scoreline at Anfield – but Liverpool remained in the hunt at the turn of the year.
It was Newcastle who led the way for a huge chunk of the campaign, and they were 12 points clear of United at the end of January.
The Reds went 15 games unbeaten between November and the end of March, and although a 1-0 defeat to Nottingham Forest ended that run, their next match was truly unforgettable.
Newcastle at Anfield, the first '4-3 thriller.' It was a game the Reds had to win to keep their title hopes alive, with Collymore's last-gasp strike the perfect end to the greatest Premier League game of all time.
A crippling loss at Coventry City in the next outing was a hammer blow, however, and it summed up Liverpool's inability to build on big results that season (and oftentimes since too).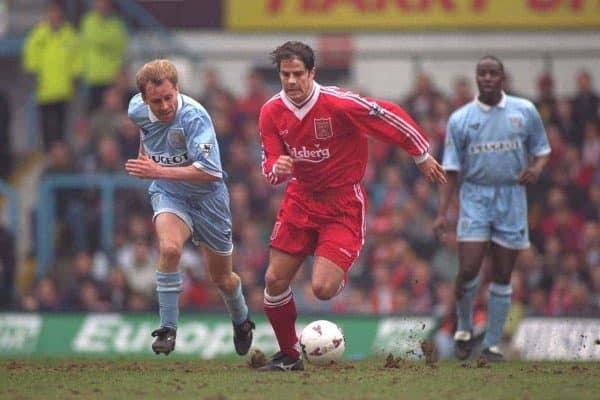 It effectively ended the title charge, and Newcastle's capitulation in the final months of the season gifted United a third league crown in four years.
Ferguson's men may not have achieved it in the most entertaining fashion, but five 1-0 wins in eight matches, with Cantona often the difference, was enough to see them over the finish line.
To rub salt into Liverpool wounds, Cantona's late goal against the Reds in the 1996 FA Cup final then inspired United to another 1-0 victory, in a dire affair at Wembley.
Much is made of the infamous cream suits worn on the day, but much more should be made of the team simply not turning up on the pitch. It was a day when the Spice Boys tag was firmly established in the British footballing mantra.
It had been a case of so close, yet so far, in 95/96.
More of the same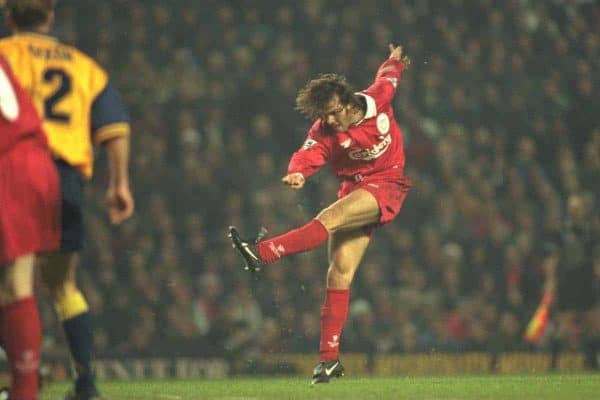 There wasn't a huge amount of transfer business in the summer of 1996, although Patrik Berger's superb displays for Czech Republic at Euro 96 earned him a £3.25 million move to Anfield.
The dazzling forward was an immediate success, scoring five goals in four matches, and there was a feeling that he could be the final piece of Liverpool's jigsaw. His influence waned, however, despite still impressing in patches.
The enigmatic Collymore struggled to hit the heights of the previous year – he and Fowler scored between 55 goals between them in 95/96 – with Evans struggling to accommodate all his attacking options and later falling out with Collymore.
Once again, it was United and Newcastle who were vying for the title with Liverpool, with Arsenal also starting to emerge under new manager Arsene Wenger.
The Reds had an even better chance of lifting their maiden Premier League trophy this time around though, considering they were top of the table by five points going into the New Year.
Keegan's exit stunned Newcastle early in January, and although Kenny Dalglish came in and kept the Magpies in contention, they were not the free-flowing team they once were.
Depressingly, United once again outlined their pedigree with an unstoppable run when it really mattered, losing just two of their final 26 league games.
Another astonishing 4-3 win over Newcastle kept Liverpool in the hunt, but United delivered the fatal blow at Anfield in April.
The 3-1 defeat, in which James was culpable for at least one of the visitors' goals – he flapped at Neville's looping cross, and Andy Cole headed home – all but wrapped up the title for United.
It had been another entertaining effort from Evans' men, but they just never quite had enough to clinch glory, ending up finishing fourth, behind both Newcastle and Arsenal on goal difference.
What went wrong?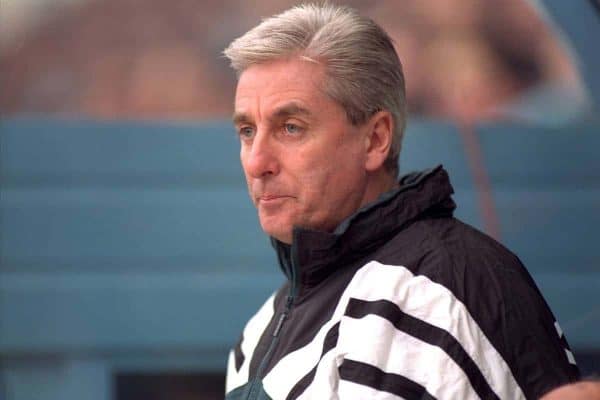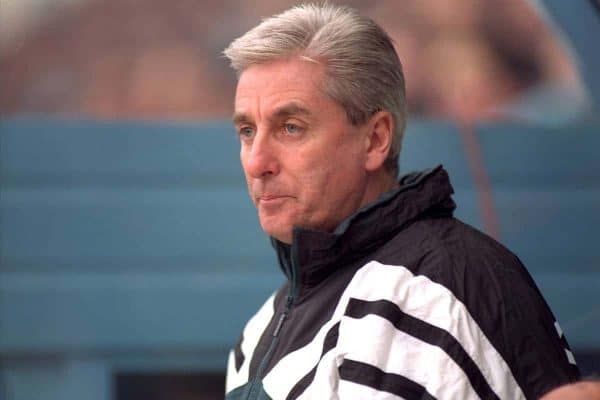 This was arguably the most talented squad Liverpool have assembled in the Premier League era, with quality all over the pitch.
Fowler was a footballing genius at this point in his career, McManaman possibly had as much ability as any English player of his generation and Barnes was still majestic, despite his ageing legs.
Collymore, for all his faults, was a complete striker, and he dovetailed to perfection with Fowler in 95/96, in particular.
The key difference between Liverpool and United – Newcastle also fell into the same category as the Reds – was a lack of ruthlessness and belief, especially in the run-in.
United had some wonderful players, of course, but their sheer will to win and never-say-die attitude was the key to their success under Ferguson for 20 years.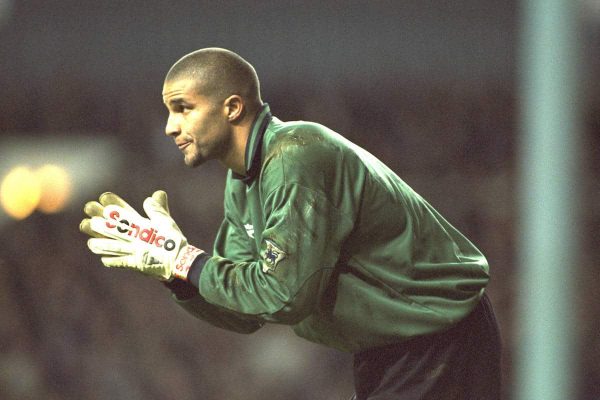 You always felt that they would nick a late goal rather than Liverpool in that dreadful FA Cup final, for example, and they produced their best performances under the most pressure.
With all due respect to Evans, and without turning this into a Fergie love-in, Liverpool would definitely have won the league in one of these two seasons under the Scot.
The Spice Boys tag always felt a little overplayed, though – United's players hit the town just as much as Reds players, but they got away with it because they won trophies.
Liverpool's supposed leaky defence was also far more secure than many have claimed, with the Merseysiders enjoying the second and third-best defensive record in the Premier League in 95/96 and 96/97, respectively.
A little more mental toughness and a tad more professionalism would have been enough to end a league drought that continues to this day.
What happened next?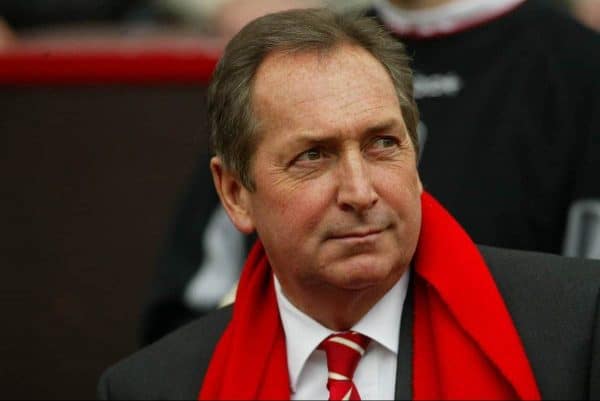 Although a third-place finish in 1997/98 was actually an improvement on the previous season, it was clear that things were coming to an end under Evans.
Collymore had already departed to Aston Villa, Barnes' magical Liverpool career had come to an end and a serious knee injury had taken an edge off Fowler's game.
New faces were brought in, such as Paul Ince, Oyvind Leonhardsen and Karl-Heinz Riedle, and the team lost its identity a little.
Gerard Houllier joined Evans as Liverpool's joint-manager in the summer of 1998, a move that was never going work out, and the Frenchman took sole charge in November of that year.
It signalled the beginning of a new era at Anfield, with Houllier the club's first ever foreign boss, and also the end of the much-lauded Anfield Boot Room.
The mid 90s was a special time to be a football supporter, but for Liverpool fans, we will forever have mixed feelings about it.
Much like the 2013/14 season, we witnessed an enormously eye-catching side provide us with some memories that will last a lifetime, but the finish line was always just out of reach.
As has been the case for Liverpool since their glory days ended, 1995 to 1997 was period of glorious failure, and one that will forever leave us wondering about what might have been.
Liverpool, 1996/97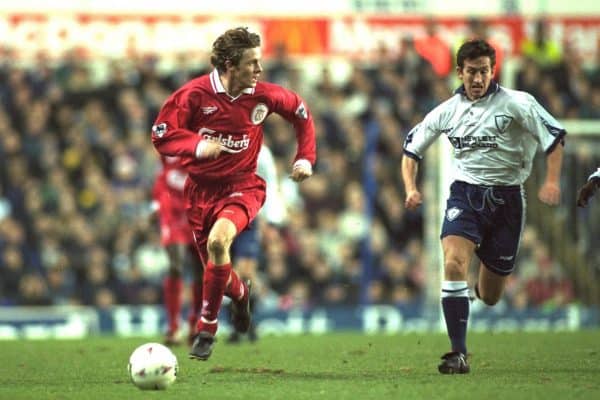 Manager: Roy Evans
Captain: John Barnes
Top Scorer: Robbie Fowler (31, all comps)
Most Appearances: Stig Inge Bjornebye, David James (52, all comps)
League Position: 4th
FA Cup: Fourth round
League Cup: Fifth round
Cup Winners' Cup: Semi-final
Total games: 52
Games won: 28
Games drawn: 13
Games lost: 11
Clean sheets – league: 12
Clean sheets – overall: 16
Total goals: 93