Back in August 1999, Gerard Houllier handed six new signings their Liverpool debuts for the season opener at Sheffield Wednesday – a record that remains intact to this day.
That summer, Houllier made huge changes to his squad, having taken permanent charge of Liverpool in November the previous year.
Seven new faces were brought in, while '90s stalwarts such as David James, Rob Jones and Steve McManaman left the club.
It was the dawning of a new era on Merseyside, as Houllier leaned away from the English-dominated, 'boot room' era that had preceded his arrival.
On Liverpool's opening Premier League fixture of the 1999/00 season, no fewer than six debutants were named in Houllier's starting line-up for the 2-1 victory over Sheffield Wednesday at Hillsborough.
It is still the most the club have ever had in a game – discounting the eight debuts as an academy side took on Aston Villa in the League Cup in 2019 – and it may well stand the test of time.
New faces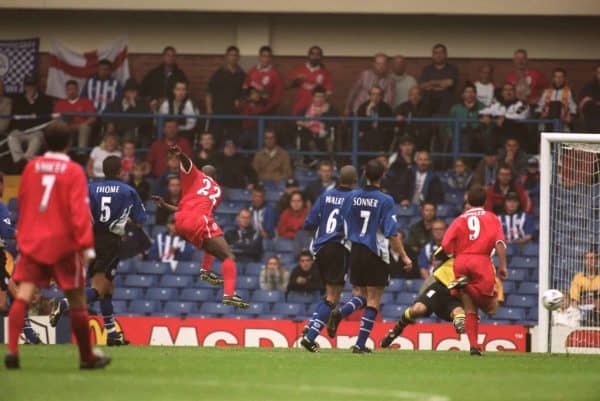 Sheffield Wednesday 1-2 Liverpool
Premier League, Hillsborough
August 7, 1999
Liverpool: Westerveld, Heggem, Hyypia, Matteo, Carragher, Smicer, Redknapp, Hamann (Thompson 24′, Staunton 81′), Berger, Fowler, Camara (Meijer 89′)
Subs not used: Nielsen, Song
Goals: Carbone 88′; Fowler 75′, Camara 84′
The only new signing who didn't feature at Wednesday back on August 7, 1999 was Stephane Henchoz, who had joined from Blackburn Rovers for £3.5 million.
He was set to embark on a fantastic centre-back partnership with Sami Hyypia – a virtual unknown who supporters found it hard to get excited about when he moved from Dutch side Willem II for £2.5 million.
The giant Finn started at Hillsborough, and as it happened, it would be the first of 464 appearances in a legendary Anfield career.
No player has ever been more of a bargain buy for the Reds, and in his prime, Hyypia was one of the most consistent defenders in Europe.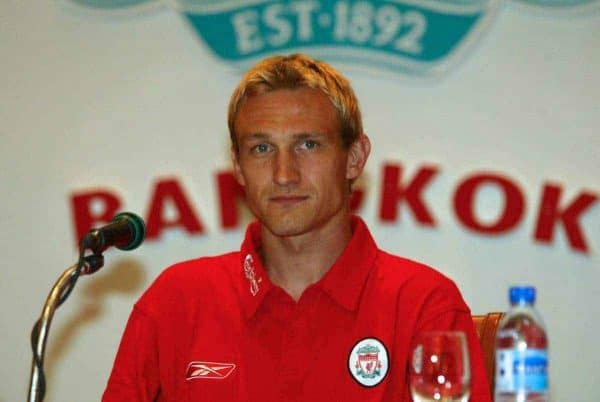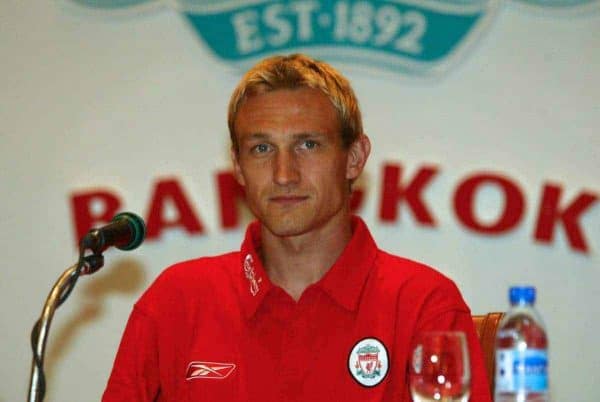 Another debutant in Sheffield was Sander Westerveld, with Houllier deciding that James was no longer good enough to relied on as first-choice.
Ironically, the Englishman would go on to enjoy the best years of his career away from Liverpool, becoming England's No. 1 in the process.
Westerveld looked a commanding figure on his debut, though, and his ability to clear the halfway line by a country mile with his kicks immediately endeared himself to Reds supporters.
The Dutchman enjoyed a dream Anfield debut against Arsenal a week later, saving a stoppage-time penalty from Davor Suker in a 2-0 victory.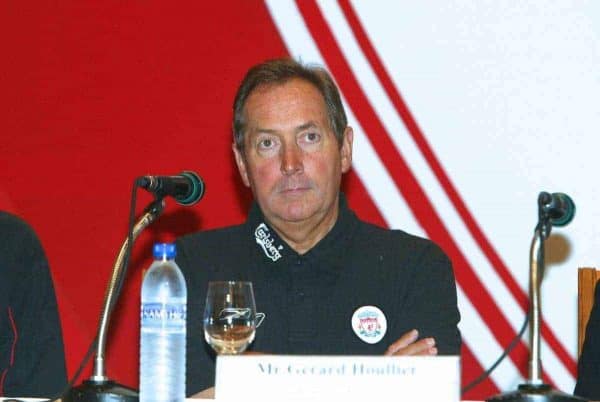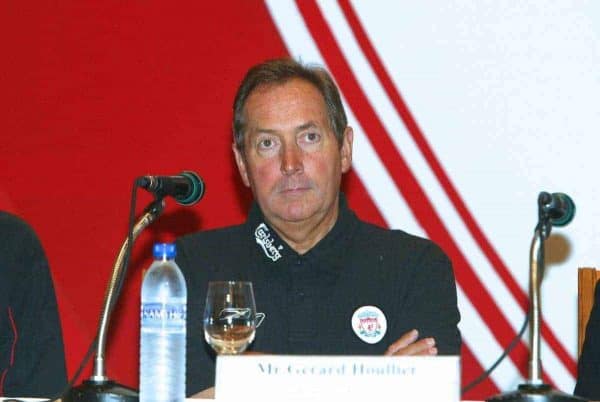 Westerveld became a key man over two seasons, winning the UEFA Cup, FA Cup and League Cup treble in 2000/01, playing with great steadiness between the sticks.
One howler at the start of 2001/02, when he allowed Bolton's Dean Holdsworth to fire a long-range effort straight under him, effectively ended his Reds career.
He always felt a little harshly treated, despite not being perfect, although he didn't endear himself to his teammates off the pitch, if Jamie Carragher is to be believed.
Marshalling the midfield on his Liverpool bow was Didi Hamann, who had built quite a reputation after a successful spell at Newcastle.
The German was not a cheap acquisition, moving to Anfield for £8 million, and it was a body blow when he left the Hillsborough pitch with ankle ligament damage on his first appearance.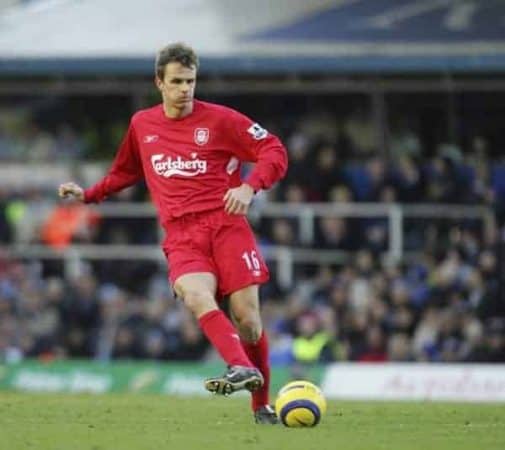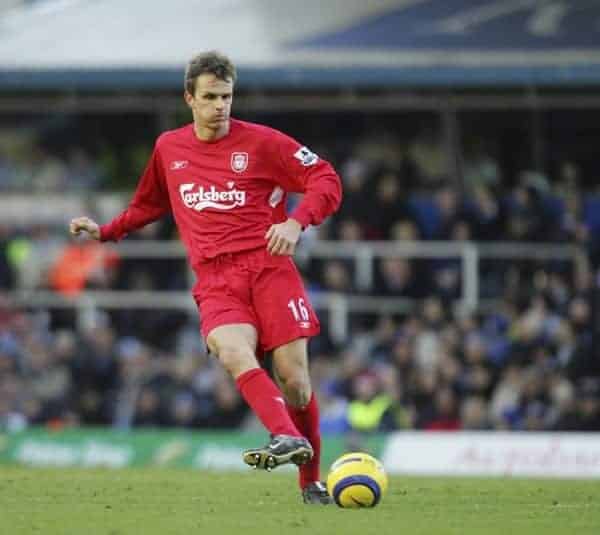 Once fit again, though, it was clear that Houllier had signed a gem of a player.
In the seven years that followed, Hamann's elegant, underrated presence in the Liverpool midfield played a big part in them winning a cup treble, the 2005 Champions League and the 2006 FA Cup.
He was exactly what the team needed, both in terms of quality on the ball and intelligence off it, and he was undoubtedly one of Liverpool's best signings of the 1990s.
Vladimir Smicer was the fourth of five new purchases named in the starting XI against the Owls, and he was another of whom not too much was known about.
He had appeared at Euro 96 for Czech Republic three years earlier, but not even the most hip of all football hipsters could lay claim to being an expert.
Smicer spent six years at Anfield in total, and while he never really became a definite starter at any point, he was a great utility man to have in the squad.
The Czech midfielder had the ability to chip in with important goals, and his industry was invaluable when it came to the big games.
His Reds career ended in perfect fashion, with his goal and penalty in the Champions League final win over Milan in 2005 proving crucial.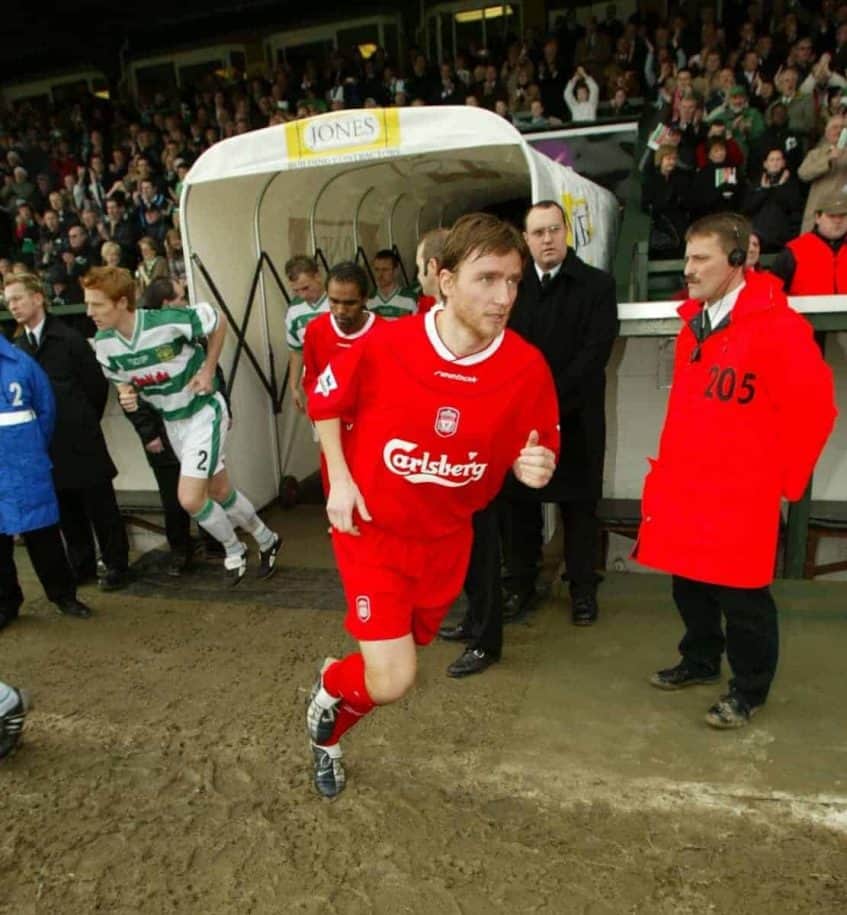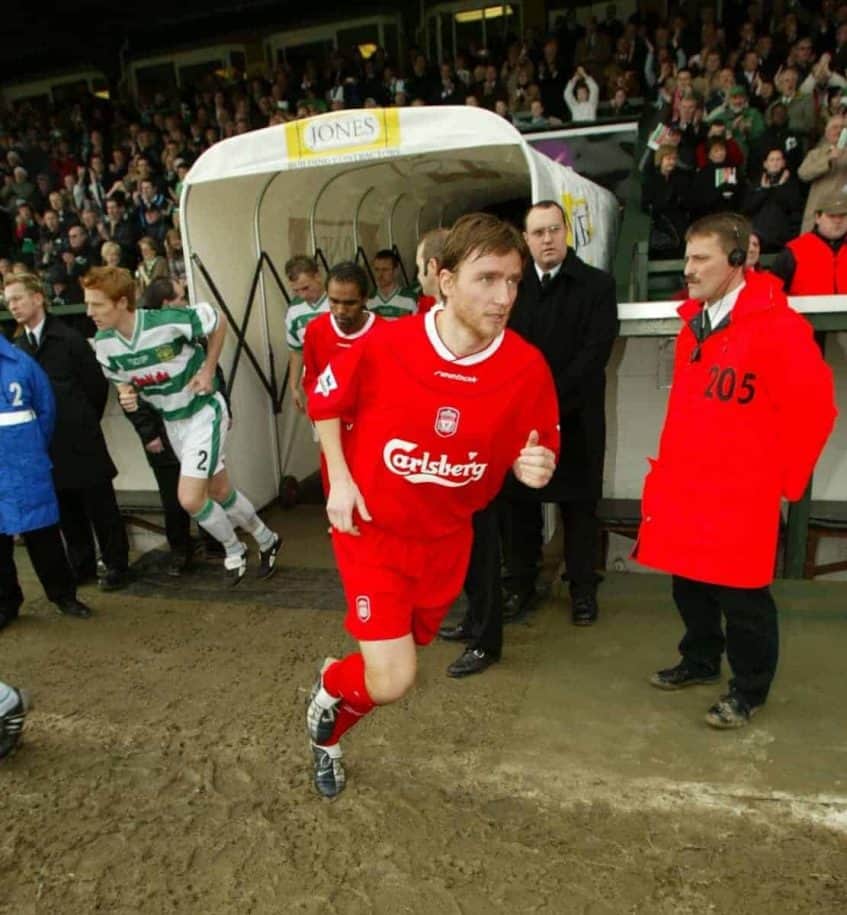 Then there was Titi Camara, who enjoyed a brief stint as a genuine cult hero at Anfield.
For a short time, it looked as though the Guinean might be the next Pele – he scored in the win over Wednesday, along with Robbie Fowler, and in three successive matches in the Autumn 1999 – but his limitations were soon exposed.
He managed just 37 appearances for the club in total, but the memory of him tearfully celebrating a goal against West Ham, the day after his father passed away, will not be forgotten.
The only new signing who came off the substitutes' bench on that warm Hillsborough day was Erik Meijer – another Red who achieved cult status.
In truth, he was the equivalent of a Dutch Andy Carroll, and never threatened to be a star, but his fighting spirit and personality made him easy to warm to.
Meijer only managed to score twice for Liverpool in 27 matches, but he is remembered fondly by many, including Jamie Carragher.
"He was just a great fella to have around the place and a great fella to have on the pitch when he did play, a real team player who'd really put himself about. I think he's definitely a cult hero," Carragher said.
It's hard to argue.
Those six debutants all played their part in taking Liverpool forward, albeit to varying degrees, and Houllier was vindicated in taking the Reds in another direction.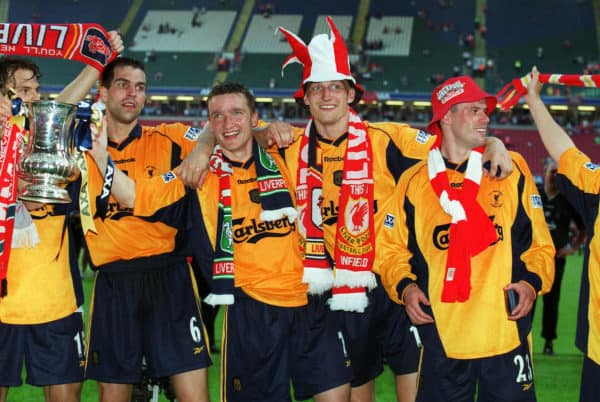 Westerveld, Hyypia and Hamann were the spine of the team that won the treble, Smicer was always useful and Camara and Meijer endeared themselves to the support.
There haven't been many more successful summers in the club's history – the addition of Henchoz should not be forgotten either – particularly during the Premier League era.
It's quite possibly the Reds' best summer transfer window.