Ahead of Liverpool's trip to California this month, exiled Scouser Alex Malone gives us the insight into what it's like following the Reds from the west coast of America.
If you live in Liverpool, or anywhere in the proximity, you have the chance of bumping in to a legend or two. Only the other week, while I was home, Ian St John walked in to the Stanley Arms in Huyton on.. erm… a Michael Jackson tribute night! (No, not kidding!) A few years ago, again home on holiday, Ron Yeats walked in to the Belmont. Whatever your age, bumping in to players of their stature is, and always will be, a special moment.
Exiled in California for the last 20 years, those have been my only brushes with Liverpool greatness – that is until recently.
Back a couple of months ago, LFC starved Californians were treated to an evening with a legend. Alan Kennedy, the man who remains the only player to score the winning goals in two European Cup finals showed up for a special night in La Jolla, California.
It was an event made happen by the amazing Amy Kate, a Liverpool fanatic living in San Diego, and one of the driving forces behind the Liverpool Supporters Club, San Diego branch. Amy is an American girl, born and bred. She has no family ties to our City or Club, but she lives and breathes it as much as the most fanatical Liverpool fan anywhere in the world.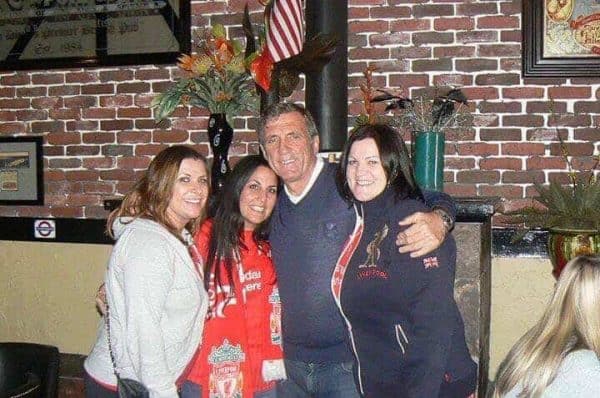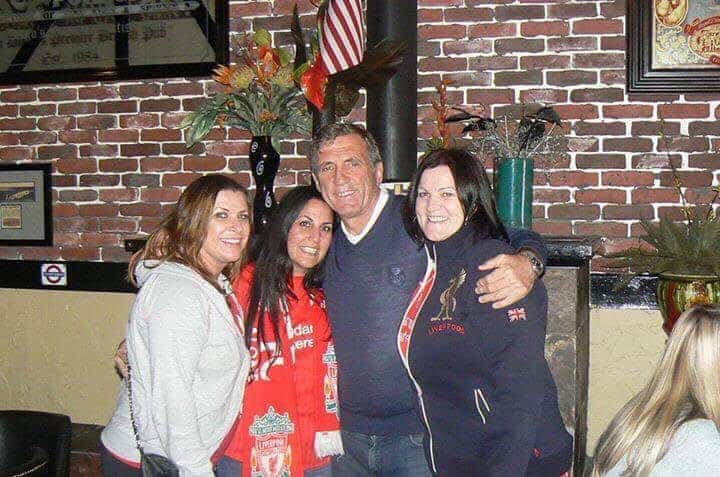 Amy, together with her partners in crime, Lisa Gaffney and Deborah Devlin (pictured above with Alan), are legends in their own right to the San Diego, Orange County and Los Angeles Reds community. Affectionately known as 'The Liver Birds' these three girls epitomise the spirit of the club, and fly the LFC flag loud and proud across California.
This was actually the second time I'd been in close proximity with Alan Kennedy. The first was on GM:TV for UK television prior to the Miracle of Istanbul. I was there representing this very website back in 2005. David Fairclough, Alan Kennedy, and, erm, me! It doesn't really count as 'meeting' him though, because other than a quick 'hiya' of acknowledgement, that was it! (he didn't remember me – no idea why!)
We were treated to a couple of hours of Barney's stories and opinions and it was a genuine treat. From him reminiscing about a conversation he'd had in the dressing room with Phil Thompson (and using the 1" thick microphone stand as a prop for Phil!) to his opinions on modern day squad rotation, it was compelling stuff.
He had no problem letting his feelings known that if HE could play over 250 competitive games in succession, and Phil Neal could surpass 400, why did today's modern millionaires need a rest every other week?
And let's not forget, back then, Liverpool routinely competed in the latter stages of four tournaments year after year. He also went on a couple of light-hearted rants about how that ***** Kenny Sampson had deprived him of England caps.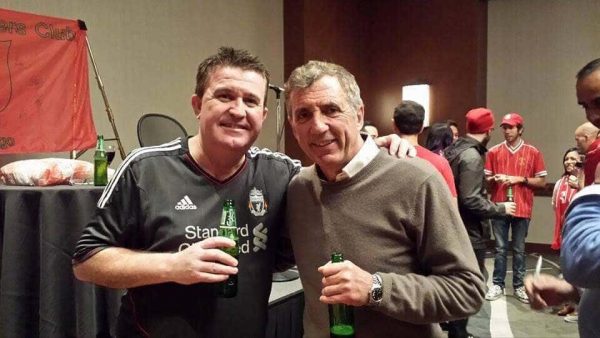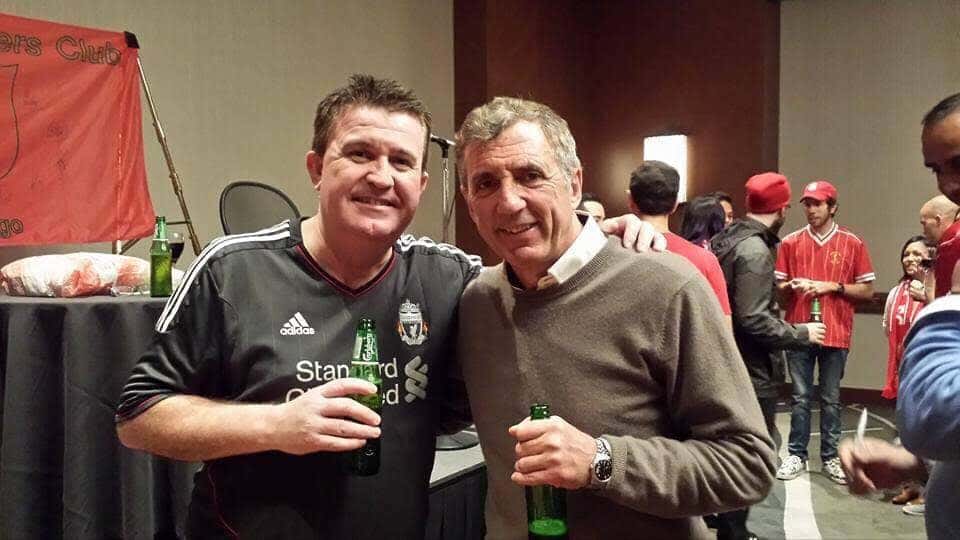 But my favourite bit was when I got to ask him a question…
"Alan, it's pretty much accepted that Bill Shankly was the greatest manager in the world….."
"No he wasn't, Bob Paisley was!"
"…. for taking a struggling club, galvanising a City, giving the players self-belief and building the foundation for generations of success"
"Oh, ok, I'll accept that."
He shot me down, but I just about recovered. He went on to explain the brilliance of Sir Bob, that the legend of Bob's slippers was actually true, and how his knowledge of the game was unsurpassed. There was genuine warmth in his voice as he reminisced.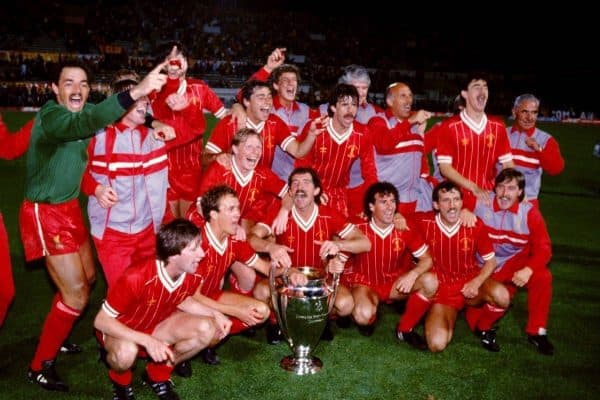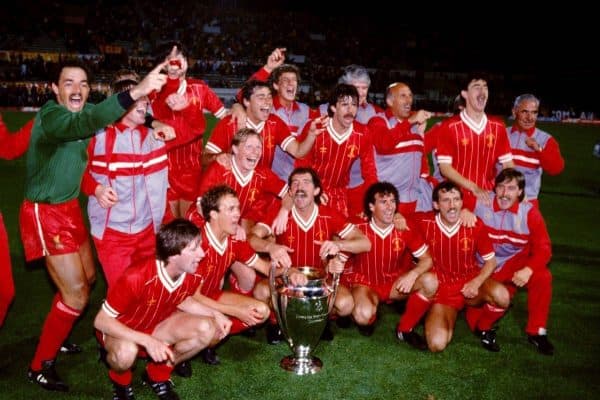 He was quizzed by one fan about his allegiance to Liverpool seeing as he was born and bred in the North East. "If you cut me, I bleed the Red of Liverpool," he replied.
It was a superb night. We each got our scarves, pennant and shirts signed, we all got the obligatory selfies, and more importantly got to hold those precious European Cup and League Champions medals in our hands.
Alan.. you were a joy to behold mate!
A few weeks later – Amy once again the chief instigator – we were a mini-Kop at the LA Galaxy game. But not just the game. 40 of us lucky souls were destined to meet our legendary captain in person at a special meet and greet immediately after the game.
Adding to the sense of occasion, Stevie (true to form) came off the bench to score a pearler of a goal right at the death to seal a win, courtesy of a brace from another ex-Red, Robbie Keane.
But it was the after party that really got the pulse racing.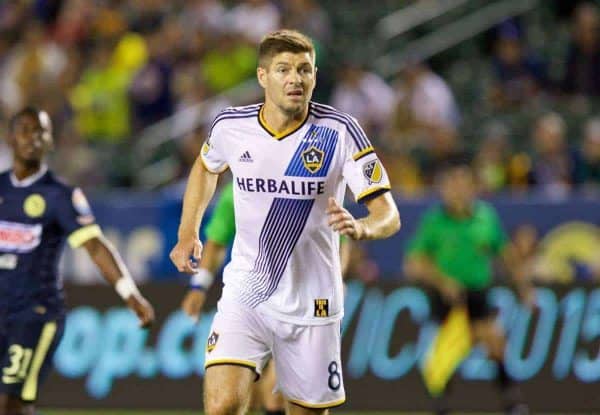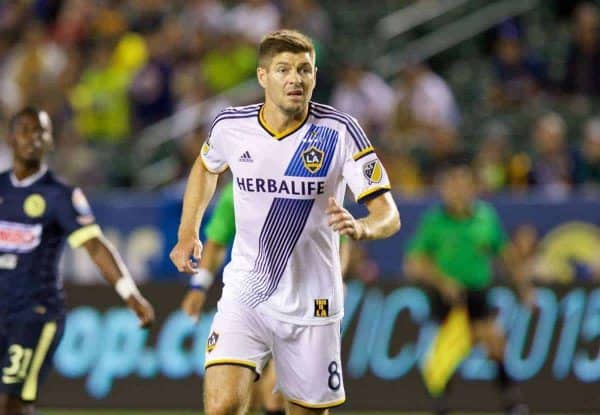 Stevie in person was an absolute joy. He was as relaxed as it's possible to be. He was as humble, genuine and sincere as it's possible to be. The audience was as excited as it's possible to be. Reds fans, most living in California, but from every corner of the globe, hung on his every word.
This was the interview where he made the bold prediction that he "had no doubt he'd be representing Liverpool FC again in the future." Some have downplayed the meaning of those words. The glint in his eye told me otherwise.
Once again, I was lucky enough to get the mike and have a bit of banter. "Hiya Steve, Alex from St John's Estate in Huyton. I used to go to school with yer Uncle Tony. I was in the same class as him at the Aggies.."
"Same class? You can't be very clever then!"
It was fun stuff, great stuff. I then asked him his impression of Klopp and the effect he had. He was glowing in his praise. He said he's galvanised not just the Club but the whole City.
The words that stood out for me were when he said "I went to speak to him in his office when I was back in the winter, and I came out feeling a couple of inches taller. He's exactly the same in real life as he is on camera. I have no doubt he'll have Liverpool competing again on all fronts."
The best moment came when a young lad I'd bumped in to earlier and who had obviously decided to drink the Stub Hub Centre dry, got up to ask his question…
"Stevie, you've been my biggest fan all my life" he slurred….
"Can I get a couple of what he's havin'" replied Stevie.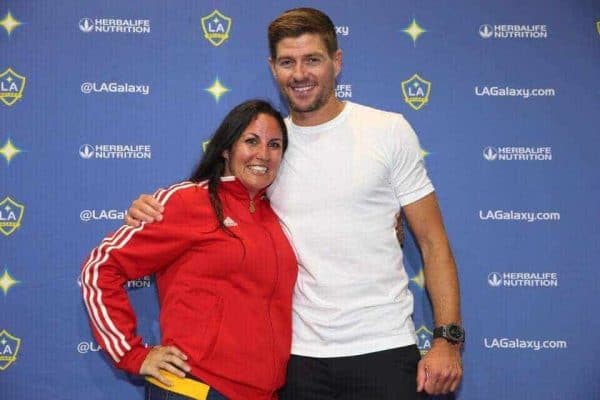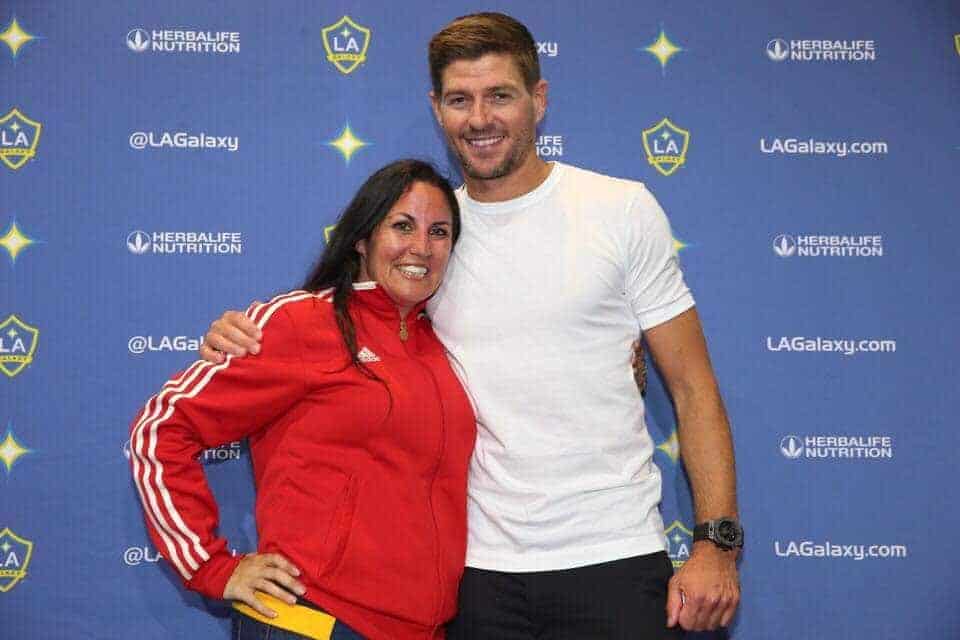 The day finished with each of us lining up to meet Stevie in person and getting our photees taken. As I approached, he gave a big smile and said to me "Alright mate, from Huyton ay? It's absolutely great to hear another Scouse accent over here in California."
I might be 20 years older than him, but I felt like a little kid in a sweet shop.
But it doesn't end there! On July 27th, the Rose Bowl in Pasadena will be a sea of Red (with occasional pockets of blue) as the California Kop hosts the plastic flags and fans of Chelsea. It's the first time Liverpool have ever played in California, and I guarantee it will (once again) show the rest of the world the global power and love this club has from its fans versus the rest.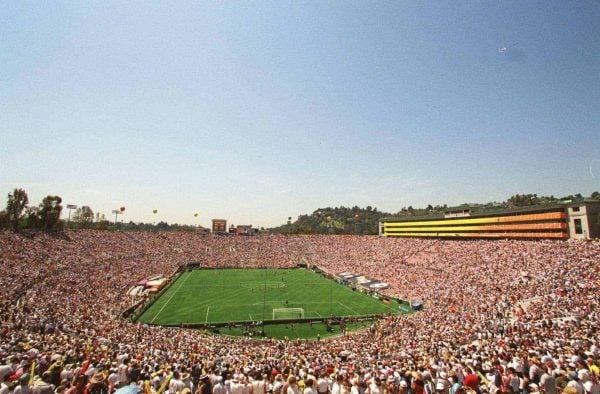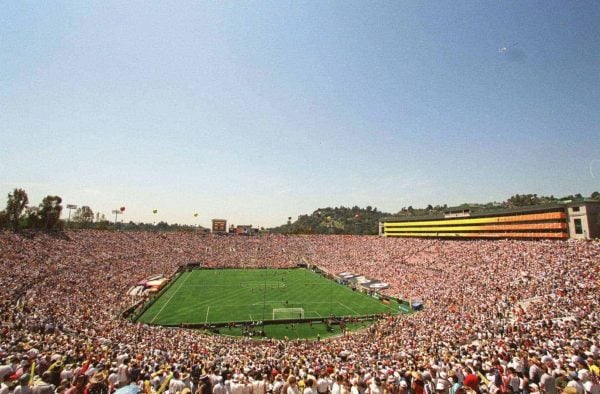 If that wasn't enough, on August 9th, there is yet another Legends night, and this one is another corker. Steve Heighway comes to town, and for people of a certain age (i.e. me!) it doesn't get much better than that. Shaking this man's hand and talking about that cross for Terry McDermott to score that goal is something I never could have imagined.
We might be 6,000 miles away from Liverpool, and we might not be able to experience the atmosphere of Anfield every week, but 2016 has been an absolutely amazing year to be a California Red.
And it's all down to one very special Liver Bird. Thank you, Amy Kate.