Liverpool's new purchases look like shrewd acquisitions, but for three current English Reds, it further casts uncertainty over their Anfield futures.
Liverpool's gruelling pre-season is now well underway, with four consecutive victories secured against Tranmere Rovers, Fleetwood Town, Wigan Athletic and Huddersfield Town.
With no goals conceded and a number of players performing well, everything looks rosy for Jurgen Klopp ahead of the new Premier League campaign.
The Reds' summer transfer business is really starting to take shape, with Klopp now bringing in seven new players since becoming manager last October.
Included in those seven are three players who look set to play key roles in the coming campaign: Marko Grujic, Georginio Wijnaldum and Sadio Mane.
While the trio will all be hoping to become important cogs in Klopp's wheel, it raises further questions marks about how the German sees Jordan Henderson, James Milner and Adam Lallana moving forward.
Jordan Henderson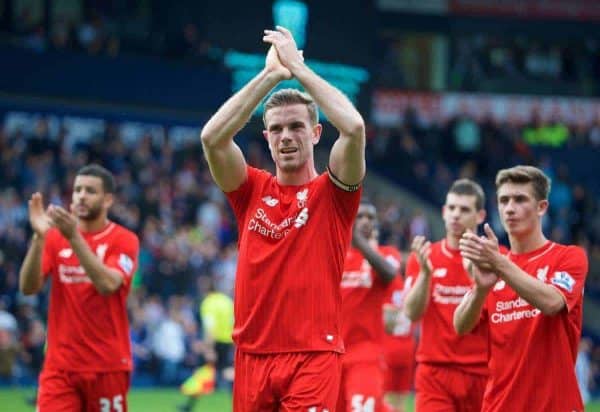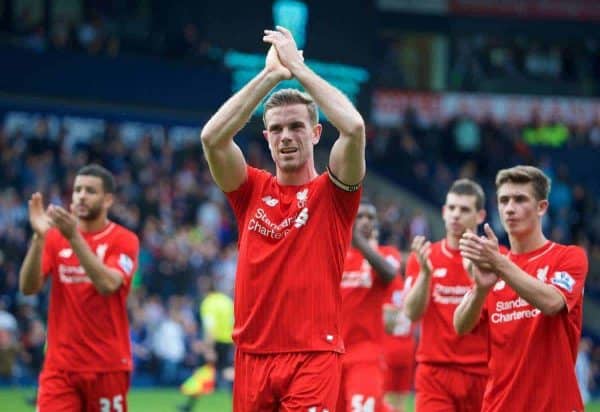 The 2015/16 season was certainly one to forget for Henderson, in a 12-month spell that saw the Liverpool captain's detractors increase rather than diminish.
With Grujic proving an instant hit in pre-season—the Serb has two goals to his name, and his overall quality has shone through—the pressure has only intensified on the 26-year-old.
An unfair but easy target, due mainly to a lack of flair and a failure to replicate former skipper Steven Gerrard, this is a critical campaign for Henderson.
It would be churlish to cast him aside, following one bad, injury-plagued season and two good pre-season displays from Grujic, but there is now understandable reason for him to be fearful about his role in the squad.
Emre Can is a certainty to start in central midfield for the foreseeable future, but Henderson now has to return to his 2013/14 heights to justify being a regular.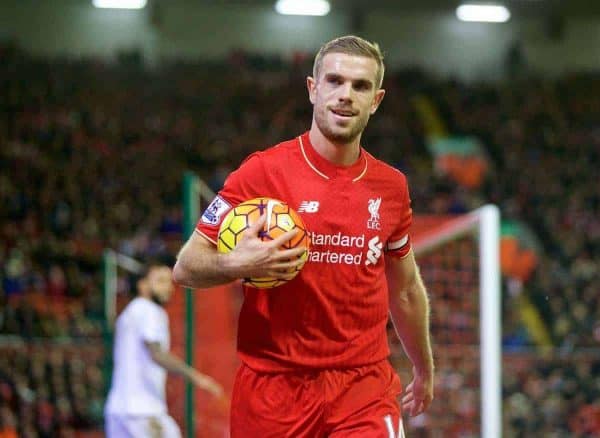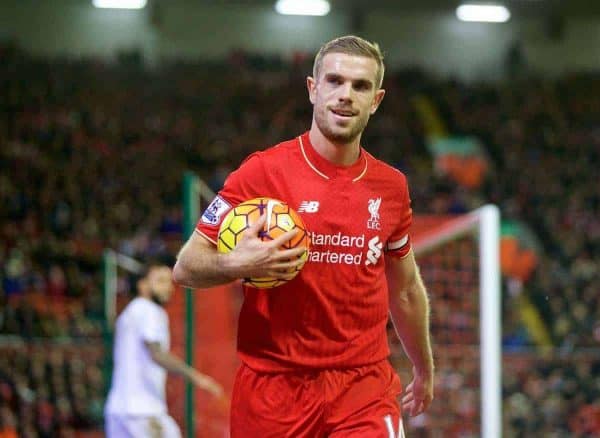 The Englishman is probably neither the solution that some see him as, nor the waste of space that others love to claim.
He is a good footballer who can bring a number of positive attributes to the Liverpool side, but he remains limited in a creative sense.
Klopp has never been one to shy away from throwing youngsters in at the deep end, and it would not be a shock to see Henderson demoted to the substitutes' bench in place of Grujic.
The arrival of Wijnaldum only heightens the chances of this, with the Dutchman capable of thriving across the midfield.
Nobody is quite sure what to expect from Henderson in 2016/17, but anything other than his top level will not be good enough for Klopp.
James Milner

Milner is a player who has almost been forgotten about, and as the new faces continue to arrive, the less the 30-year-old's chances of featuring prominently next season are becoming.
The England international's first season on Merseyside improved as it progressed, following a very slow start following his free transfer from Man City.
Eleven assists in the league was a very good return, and his experience shone through at important times during the Reds' march to the Europa League final.
Despite this, there is a growing feeling that Milner will play a peripheral role from now on, with superior players required to take the team to the next level.
A central midfield role is not the way forward, even though he impressed occasionally there, and Grujic's arrival has further dented his hopes of playing in the middle of the park.

The purchase of Mane has also knocked Milner down the pecking order in the wide areas, with the 24-year-old a likely starter on the right wing.
Klopp needs to trim down his squad, considering Liverpool have no European commitments in 2016/17, and Milner could be one of those who makes way.
It remains unlikely for the time being, though, and his versatility is something that can be invaluable when injuries inevitably arrive.
There can be no doubting what Milner can bring to any team, but as he enters the autumn of his career, it is hard to see where he will fit in, whether it be in a 4-2-3-1 or 4-3-3 formation.
Adam Lallana

Lallana, much like Henderson and Milner, has split opinion ever since joining for £25 million from Southampton two years ago, but he has won admirers over the last six months.
The quality of his performances improved drastically in 2016, and he often linked up beautifully with the likes of Philippe Coutinho and Roberto Firmino in the final third.
Klopp is believed to be a Lallana enthusiast, but that hasn't stopped plenty of speculation surrounding his place in the team.
The 28-year-old's lack of substance in the final third, which was also highlighted for England at Euro 2016, is an issue, and there is a huge battle for places in attacking areas.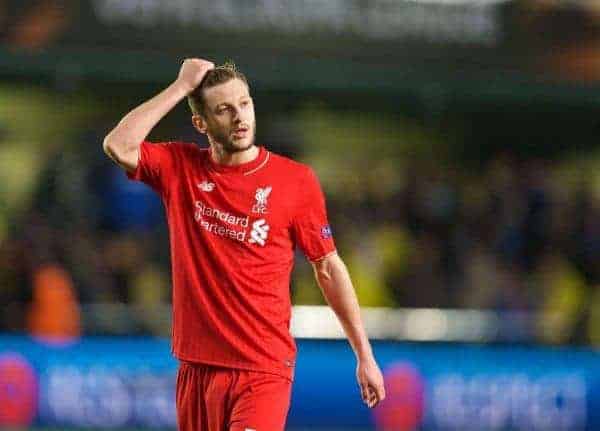 Mane offers the consistent stream of goals and assists that Lallana struggles to provide, and the Senegalese forward may well usurp his new team-mate on the right.
With Coutinho and Firmino surely certain regulars, and Wijnaldum expected to slot in somewhere, Lallana could find himself relegated to the bench once Klopp has a fully fit squad to choose from.
Pre-season is going to be crucial for him, in terms of proving his worth—exactly the same applies to Henderson and Milner.
Many Liverpool supporters will argue that none of the English trio are good enough to start week in, week out, and they may well get their wish if Grujic, Wijnaldum and Mane have anything to do with it.
---
---