Work continues at Anfield on the new Main Stand, with the latest pictures we have showing the new tunnel the players will emerge from pre-match.
The new tunnel has been moved to (almost) on the halfway line – a decision the club were undecided on for some time.
Originally the club had said they would keep the old tunnel location but remove the steps and instead have a small slope. Those plans appear to have now been shelved.
The iconic This Is Anfield sign will, of course, be installed but the new tunnel will certainly lose some of its intimidation factor with players now having more than double the width when lining up alongside each other pre-match.
There's plenty still going on, with the old Paddock section being re-profiled to match what was the old Main Stand tier.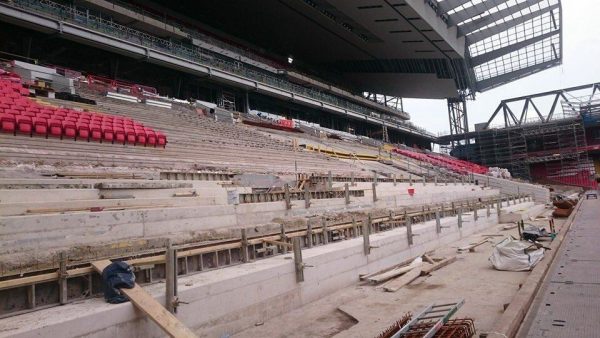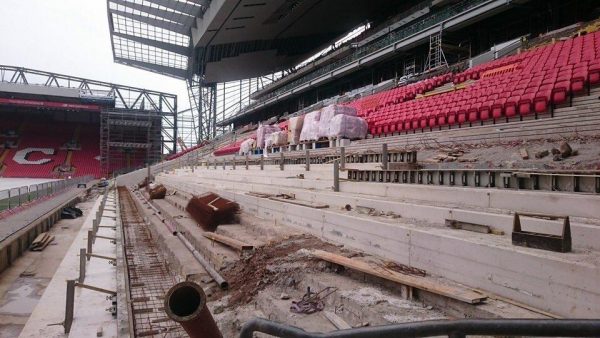 The pitch has now been reseeded and seats in the new lower tier have begun to be installed over the recent weeks.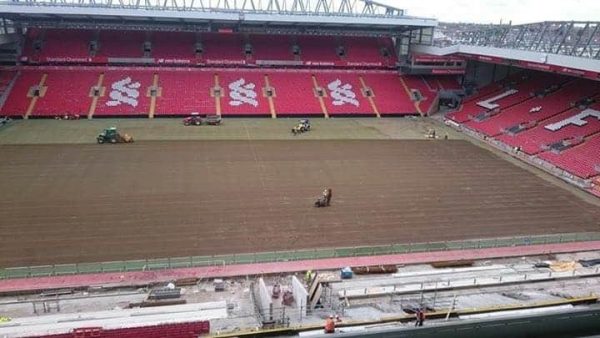 The Premier League this week agreed to Liverpool's switch with Burnley, meaning the Reds' first home game of the season won't be until September 10th, against Leicester City.
That game against the current champions will see Anfield record an attendance of around 53,800 for the first time since 1977.
The overall phase one of Anfield's expansion will not be complete until January 2017, with dressing rooms and media areas to remain temporary until around Christmas.
MORE PICTURES: How the Main Stand will look once complete
Main pictures thanks to Lee Fairclough.