Sadio Mane's £30 million to Liverpool could see Adam Lallana's first-team place under threat, and here Karl Matchett assesses their roles.
Team building: a process as endless and changeable as the formation of deserts, variance in planet temperature and former La Masia wingers being linked to Liverpool each summer.
Like those more worldly phenomena, ongoing alterations to the regular team at Anfield are inevitably good for one aspect, bad for another. There is always a trade-off: you gain something by switching in a different player, but lose another characteristic of the one departing.
In the case of Mane's arrival for Southampton, it won't take long to see what he brings, but the upsetting of the balance which comes as a result might take a little longer to iron out.
The most likely scenario for Mane is that he is inserted to the lineup on the right side, with Brazilian duo Roberto Firmino and Philippe Coutinho surely assured of their spots in the team, leaving the battle for the striker role to continue between Daniel Sturridge, Divock Origi and Danny Ings—assuming Christian Benteke departs as expected.
Mane's Role at Liverpool?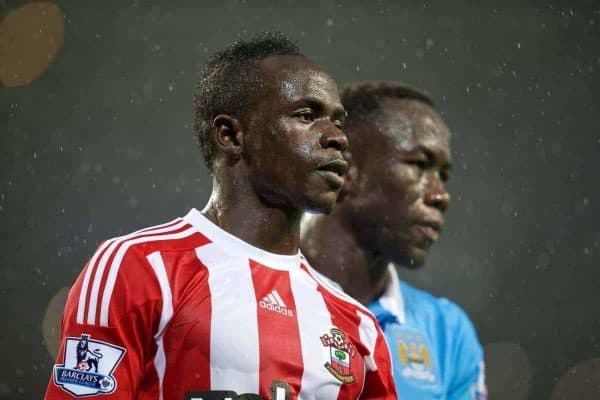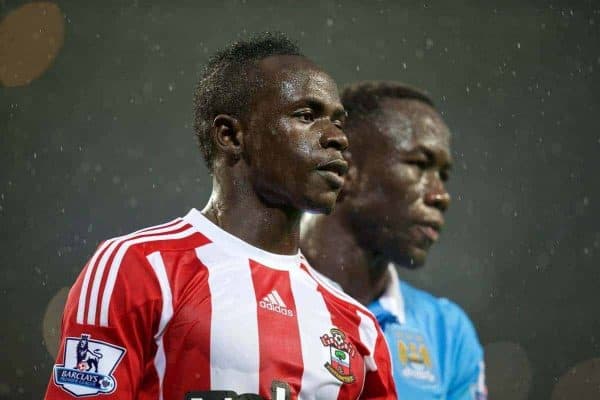 St. Mary's seems to have become Liverpool's local corner shop in recent seasons; the place you nip past to pick up what you need at elevated prices because it's closest to home and you can't be bothered to make the gruelling 10-minute journey to the bigger supermarket—or perhaps because you made a terrible life choice and ignored it when you went past earlier.
Mane fits the second category, with Liverpool scouting him a couple of years back without signing him to the club.
In any case, he's now present and correct at Melwood and brings with him his versatility, pace and potentially club-record price tag.
What do Liverpool get in return? Firstly, they'll have a more experienced wide outlet—a fleet-footed and direct one—than they previously possessed with Jordon Ibe or Sheyi Ojo.
They also have a player whose best work has habitually come when playing as a second forward, or even main striker through the middle.
In that way he mirrors Lallana, best centrally but likely to operate from the right, and it's against Lallana's output for the team, in all respects, where Mane's success or otherwise will be judged.
Key Differences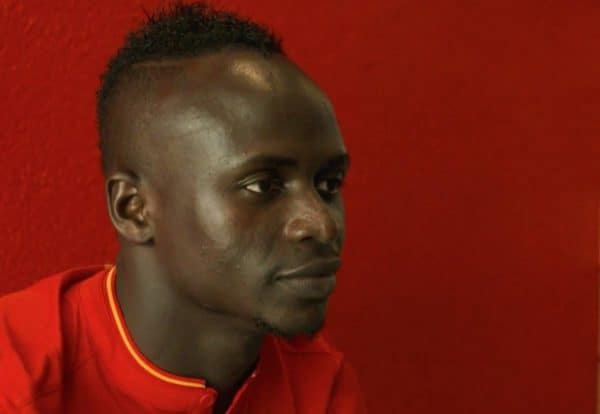 The trade-off, then.
Liverpool's buildup play was fantastic to witness at times last season, with Coutinho, Firmino and Lallana all contributing and combining to great effect—just not with the consistency which ultimately brings European football and trophies.
Injuries, striker dilemmas and other issues naturally contributed too, but a key factor was that between the three, great buildup wasn't always matched by an ability to put the ball in the back of the net.
Mane is undoubtedly a move to address that, with his 11 Premier League goals from last season, and 10 the year before, a higher dividend than Lallana has offered (four in 2015/16, five in 2014/15).
He's direct, will run the channel and look to drive diagonally infield when his team are in offensive-based possession.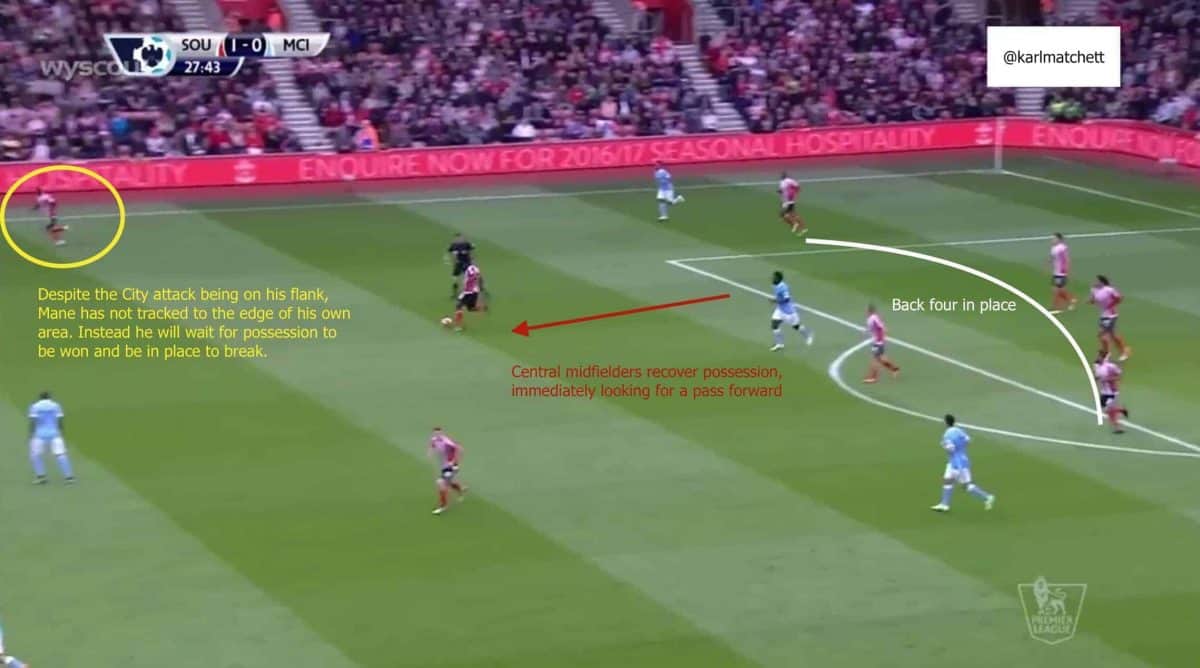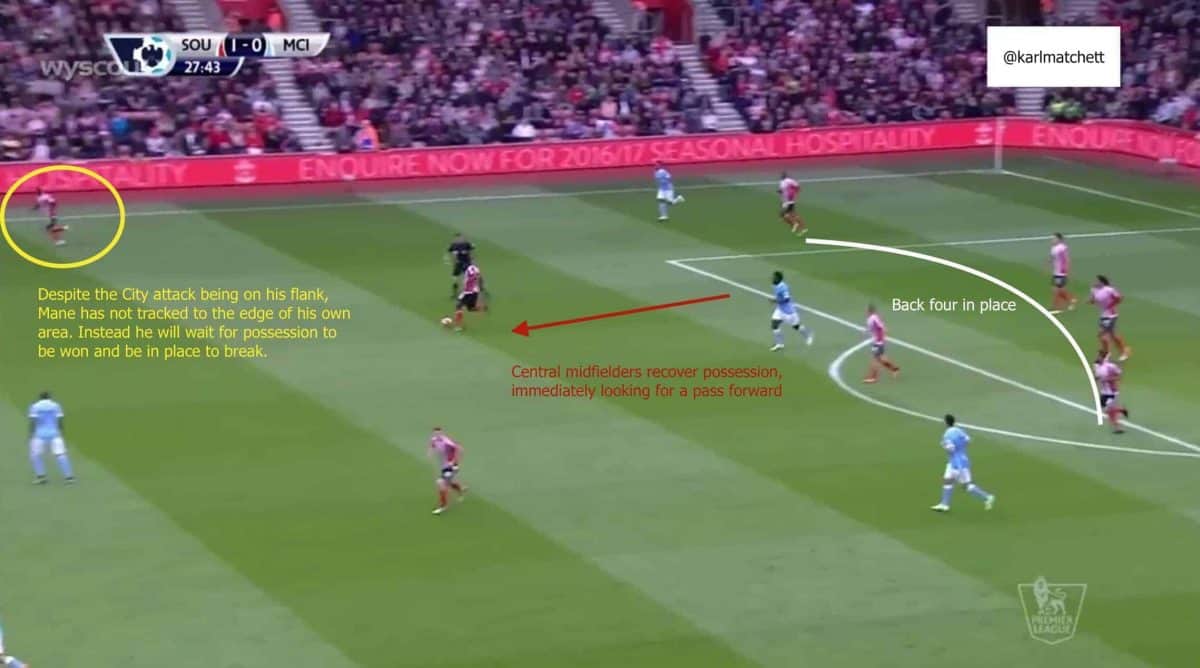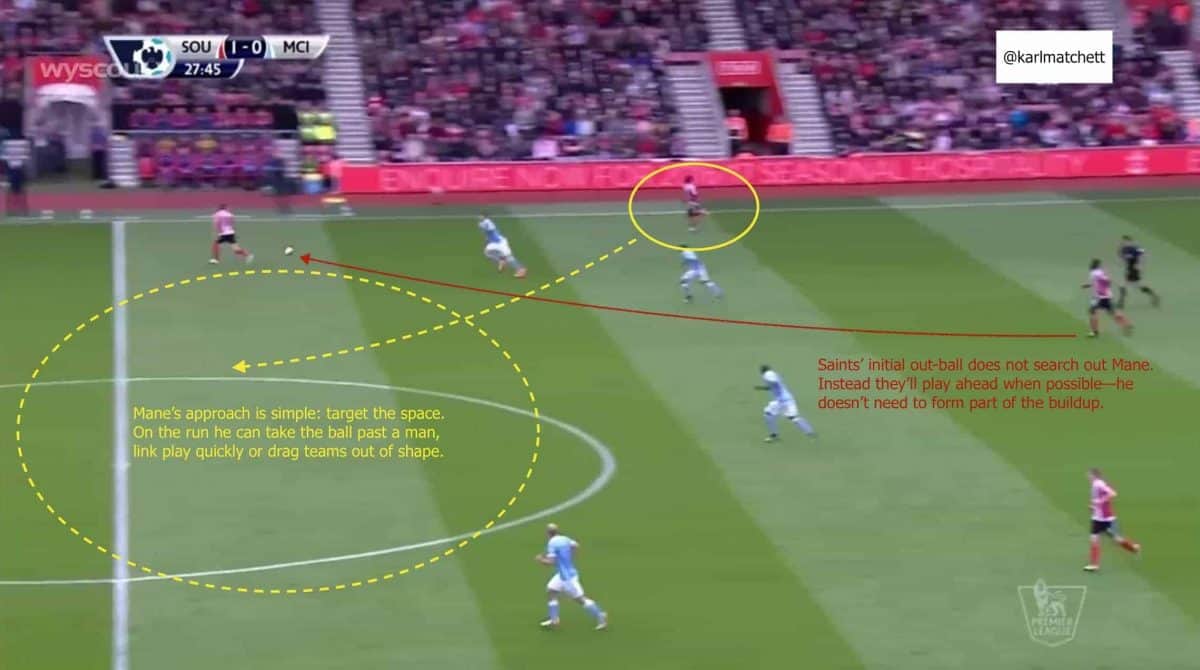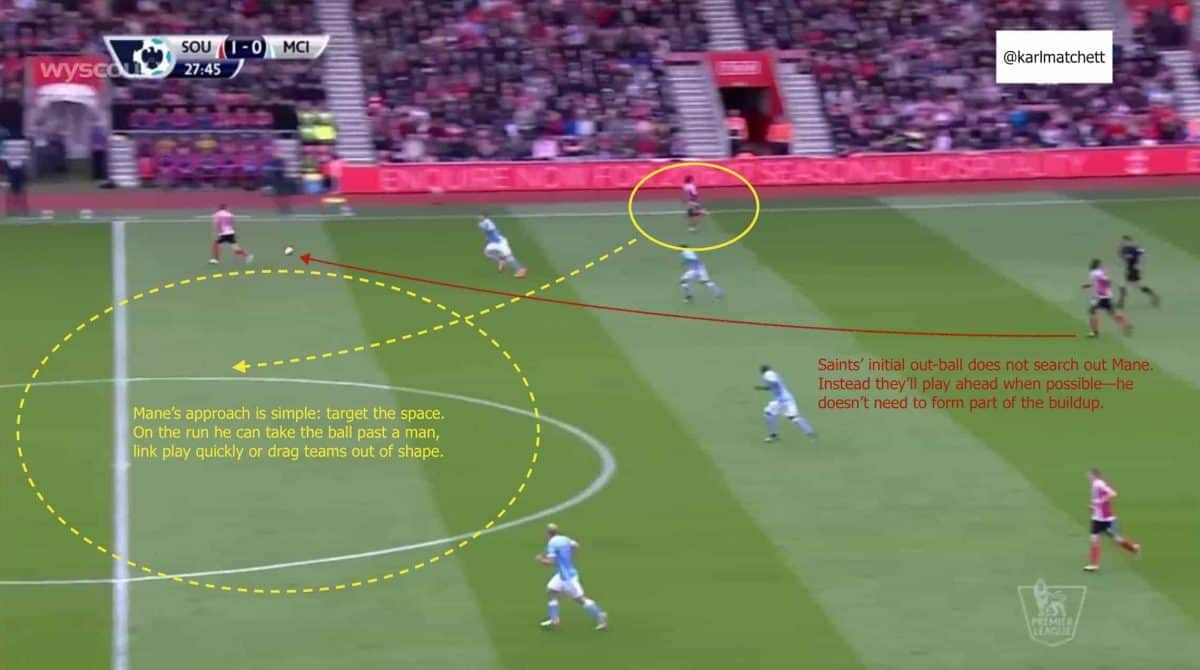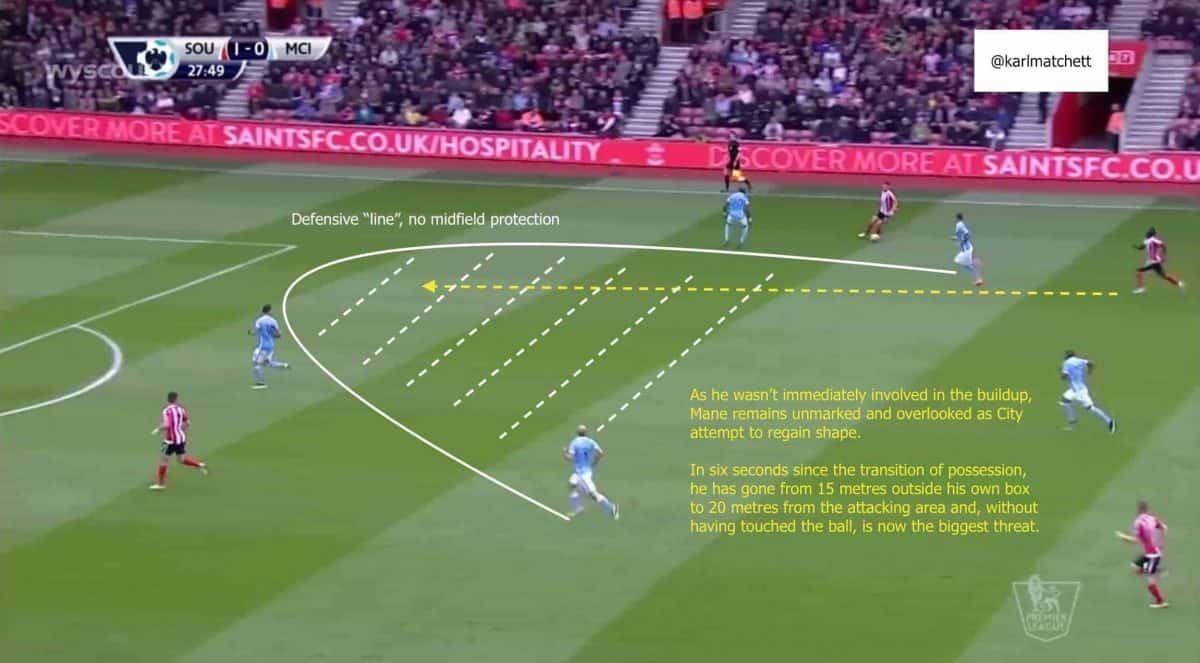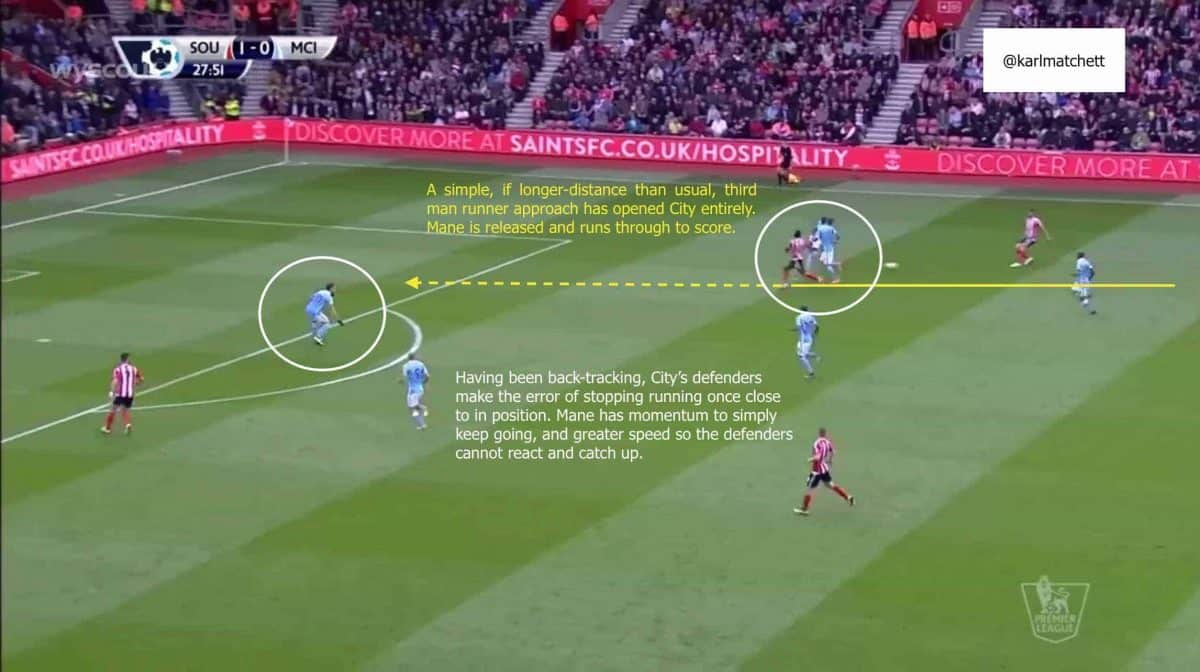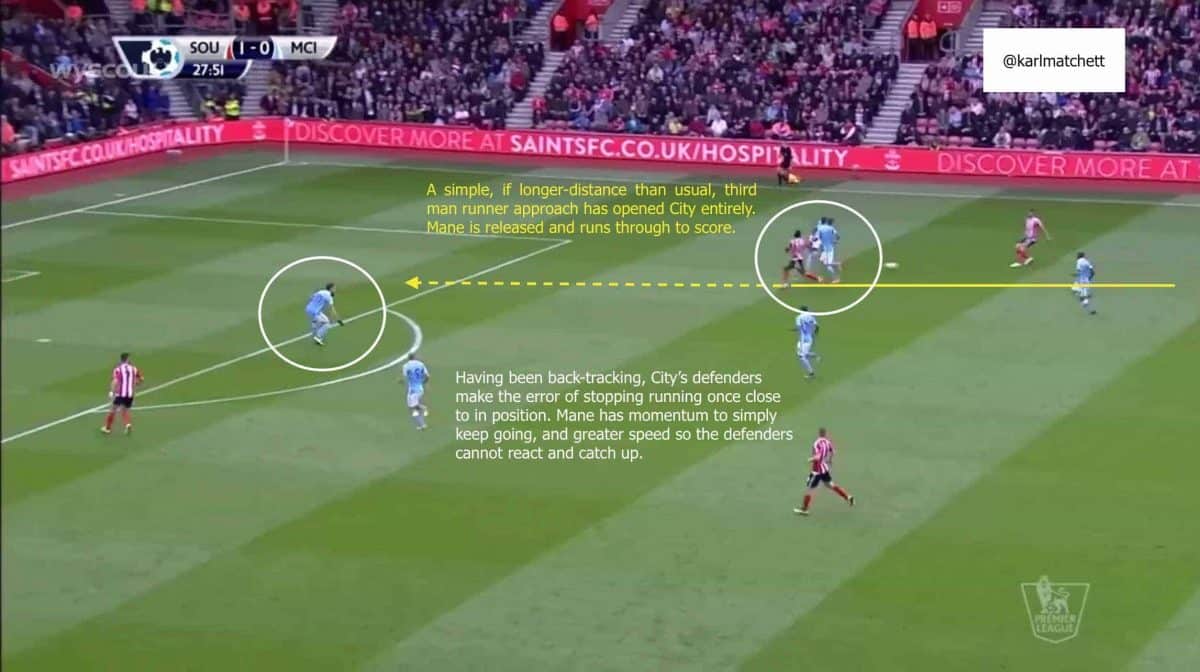 But that comes at a cost, or at least a difference. Lallana is tremendously composed on the ball, overly so for some viewers' liking, and he will happily dribble in his own half to relieve pressure, be an outlet at short range and look to take possession back time and time again in the final third, patiently awaiting an opening or trying a trick or turn to create one.
Mane is more reactionary: he'll exploit space already there with his acceleration, he'll attempt to open up a back line by committing a defender, and he'll first look to either shoot or lay off the ball and make his way into the box afterward.
While both can play as No. 10s or in-from-out support acts, Mane is very much of the 'forward' variety while Lallana is inherently a 'midfielder', and there's a notable difference in mentality between the two.
Lallana as Liverpool's Trigger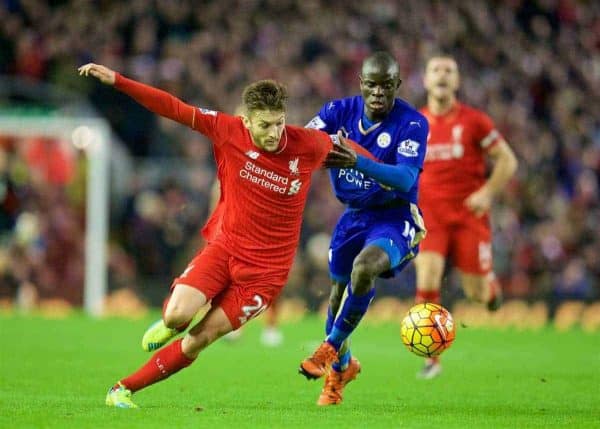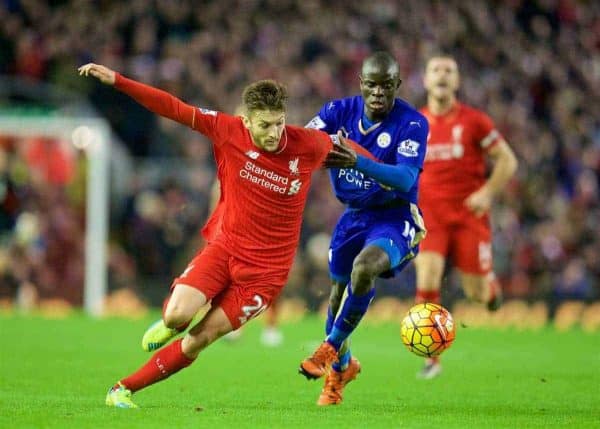 Buildup play is one difference, but Lallana has another function for the team and it is here where the biggest trade-off will come: Jurgen Klopp has noted Lallana as the pressure trigger for Liverpool, the initial movement between defending the Reds' own half and stepping up to initiate contact and force the opposition into a decision.
Lallana is reasonably smart as to where and when to do this compared to, for example, James Milner, but neither he nor the team as a whole have quite grasped how to converge on play as a unit, particularly down the flanks, in the way it is obvious Klopp wants to replicate from his Dortmund days.

Twos and threes need to make the movement at once, especially around the wide areas of the pitch and near the halfway line, to force teams backward, long or to give up possession entirely.
Mane has not previously shown enormous intent to do this at Southampton, though naturally that could be under instruction.
It's not safe to simply assume he'll take over Lallana's role here, meaning much more emphasis has to be placed on Firmino's lead: a tireless worker and a clever challenger for the ball in the front line.
When Firmino goes, Mane has to at least be in position and then be able to follow up on the first pass, and with his greater acceleration compared to Lallana, there's a possibility Liverpool benefit more by having a speed merchant in place—one pass after the ball is won, and he can be behind the defence which is still reacting.
This is how several of Mane's goals were scored last term…including one in Southampton's 3-2 comeback win over Liverpool in March.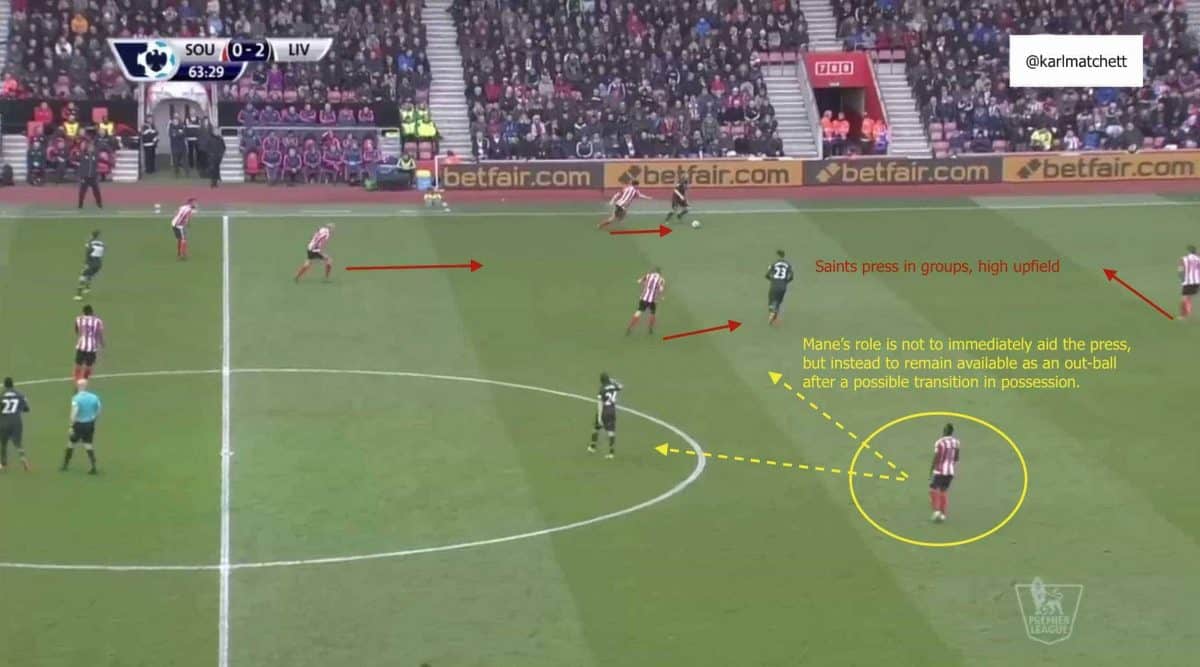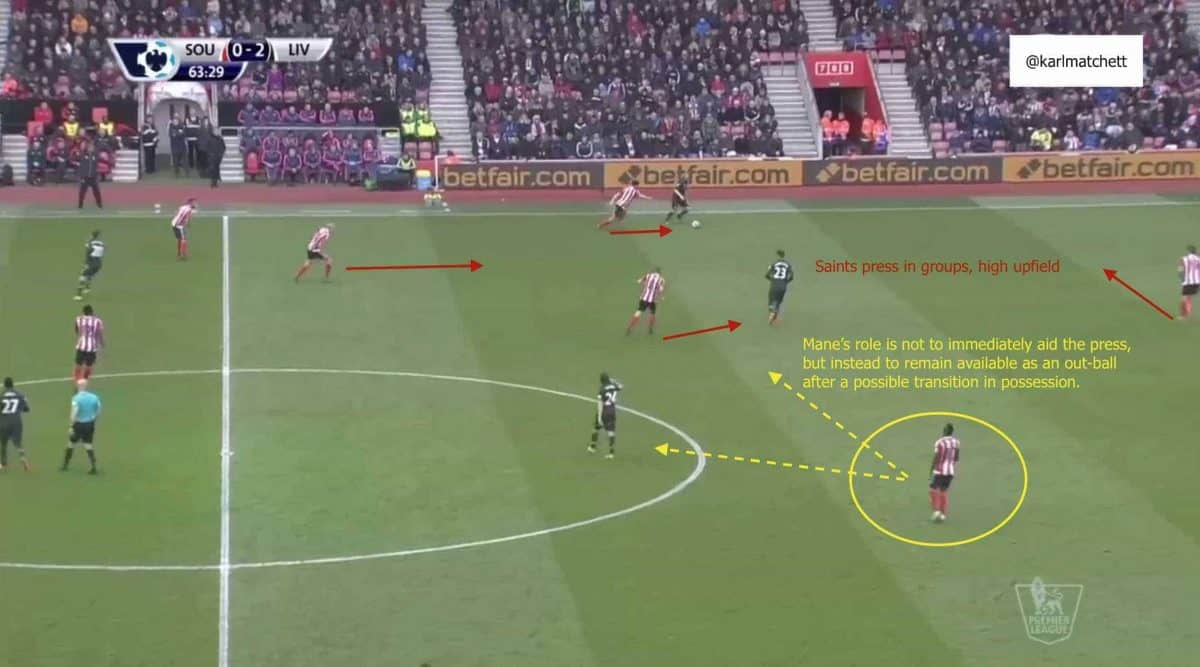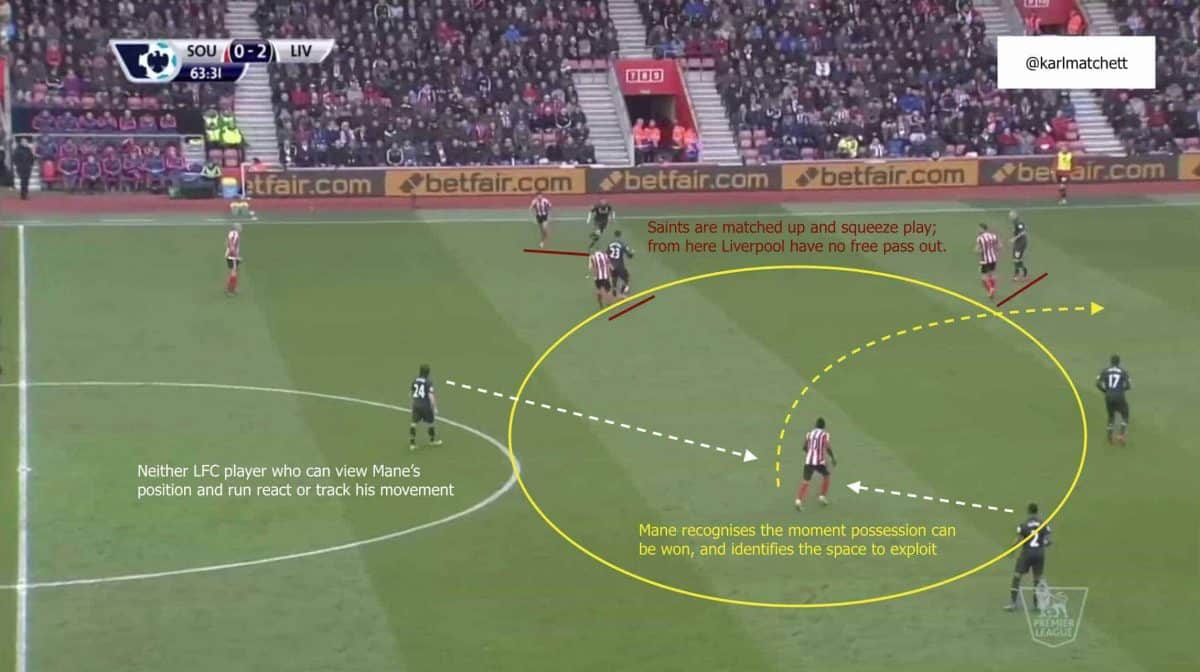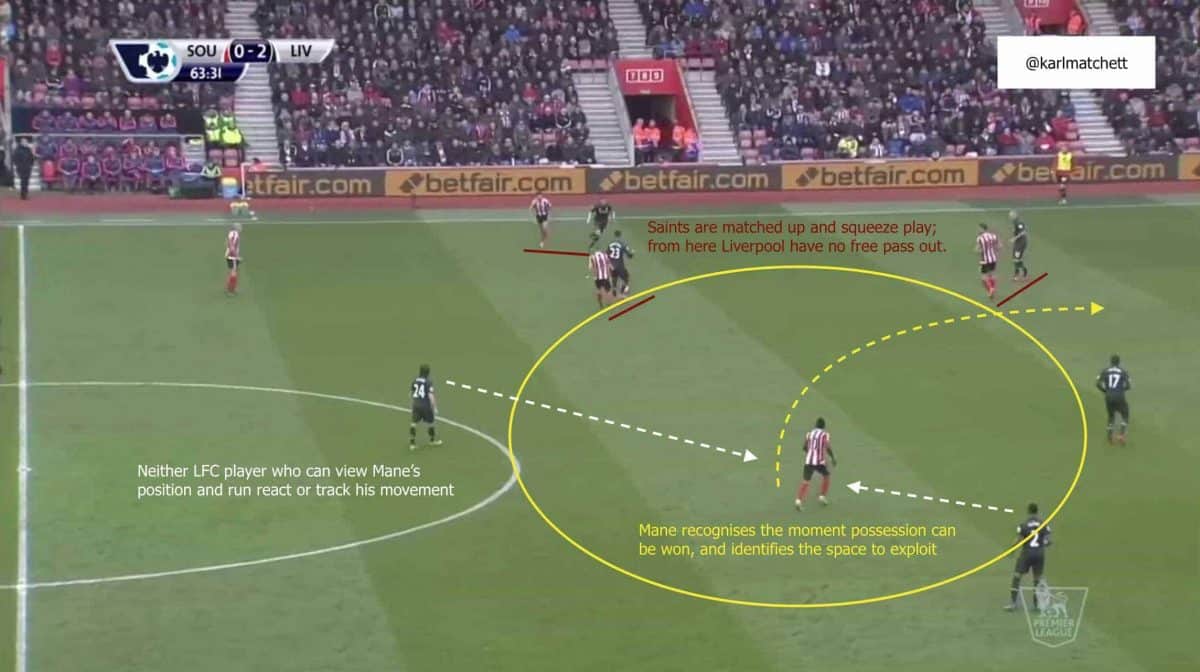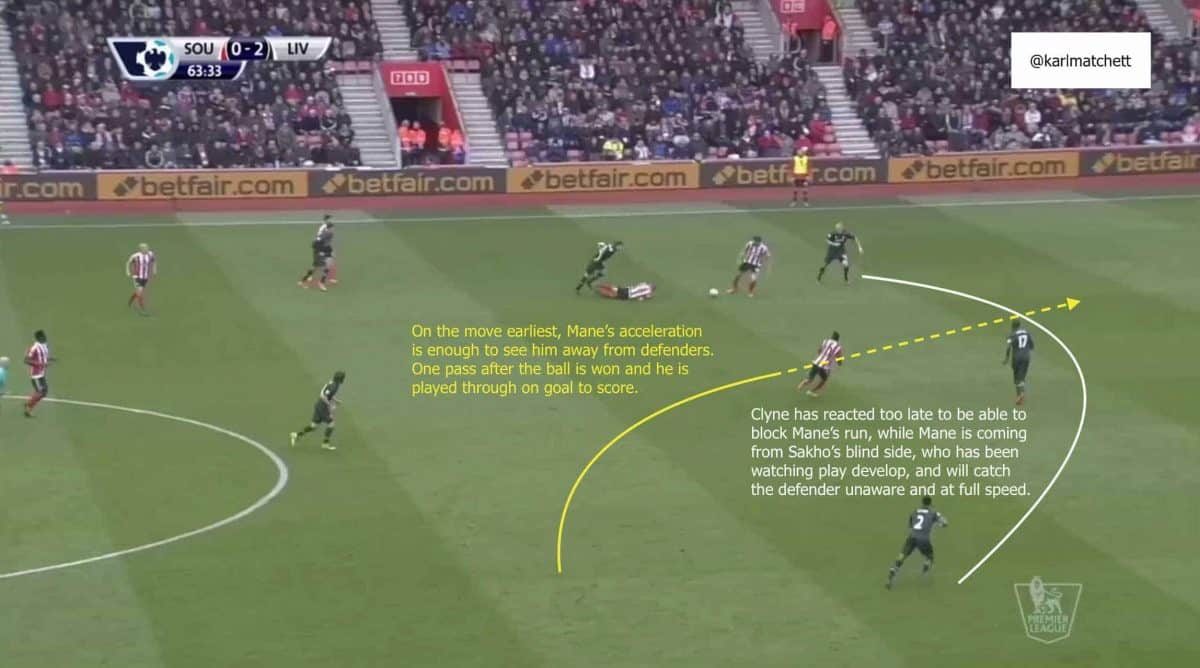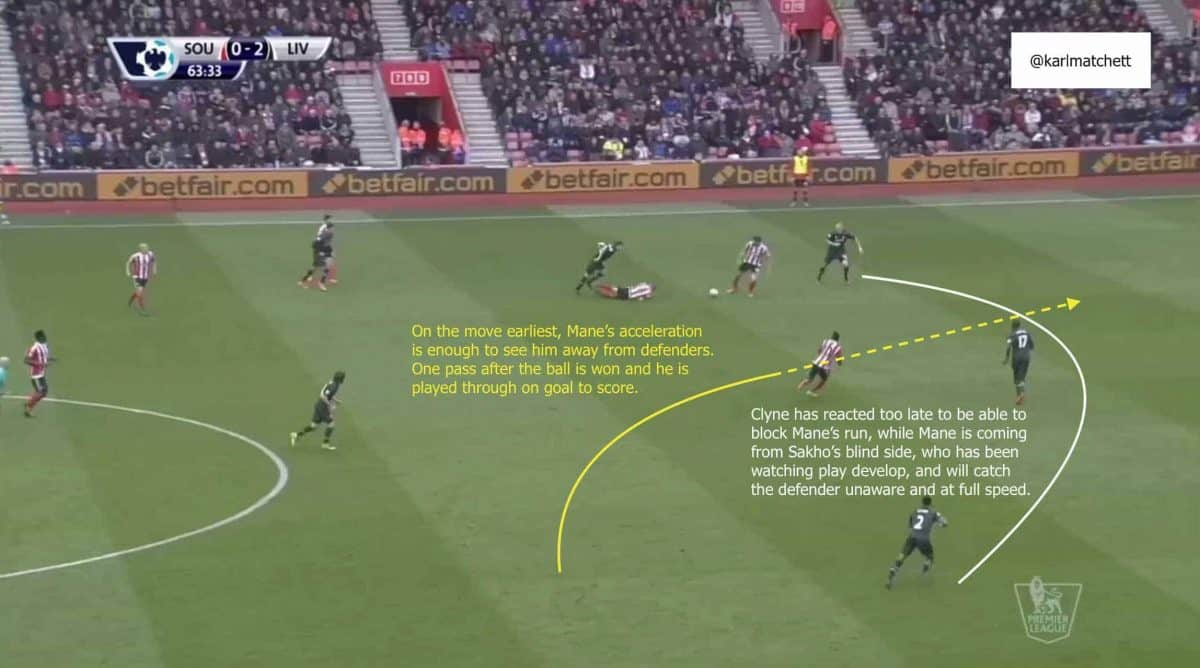 Firmino, then, must turn chief pressure trigger and creator, with Coutinho to help.
End Product

For many supporters, the current big issue with Lallana (now that fitness worries have largely cleared up and his transfer fee has been consigned to the reasonably distant past) is his lack of continuous end product: despite getting into good positions, and being heavily involved, he fails to make the last pass count or get shots away to good effect.
Mane, a far more direct player, naturally looks a threat every time he takes possession in similar areas—so how do their end products compare?
Here, Philippe Coutinho, as a similarly offensive-minded threat on goal who has the level of quality the Reds want in the team, is included as a guide control, while both 2014/15 and 2015/16 are shown for Mane and Lallana.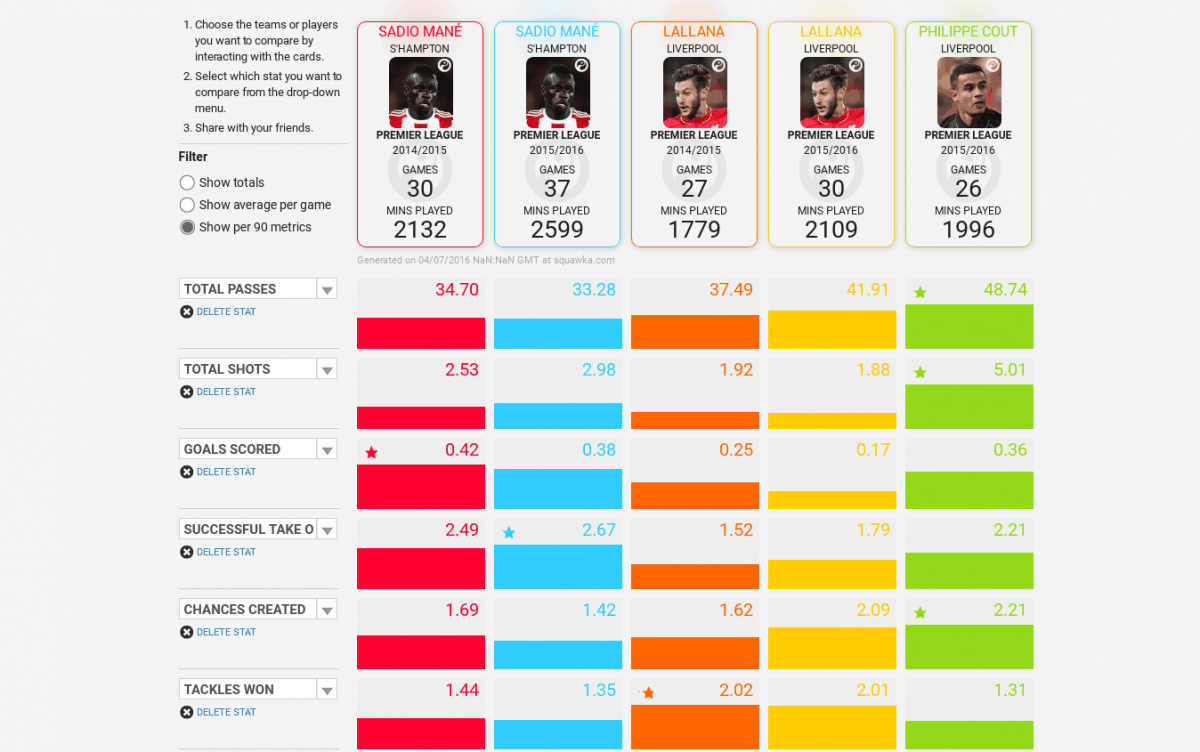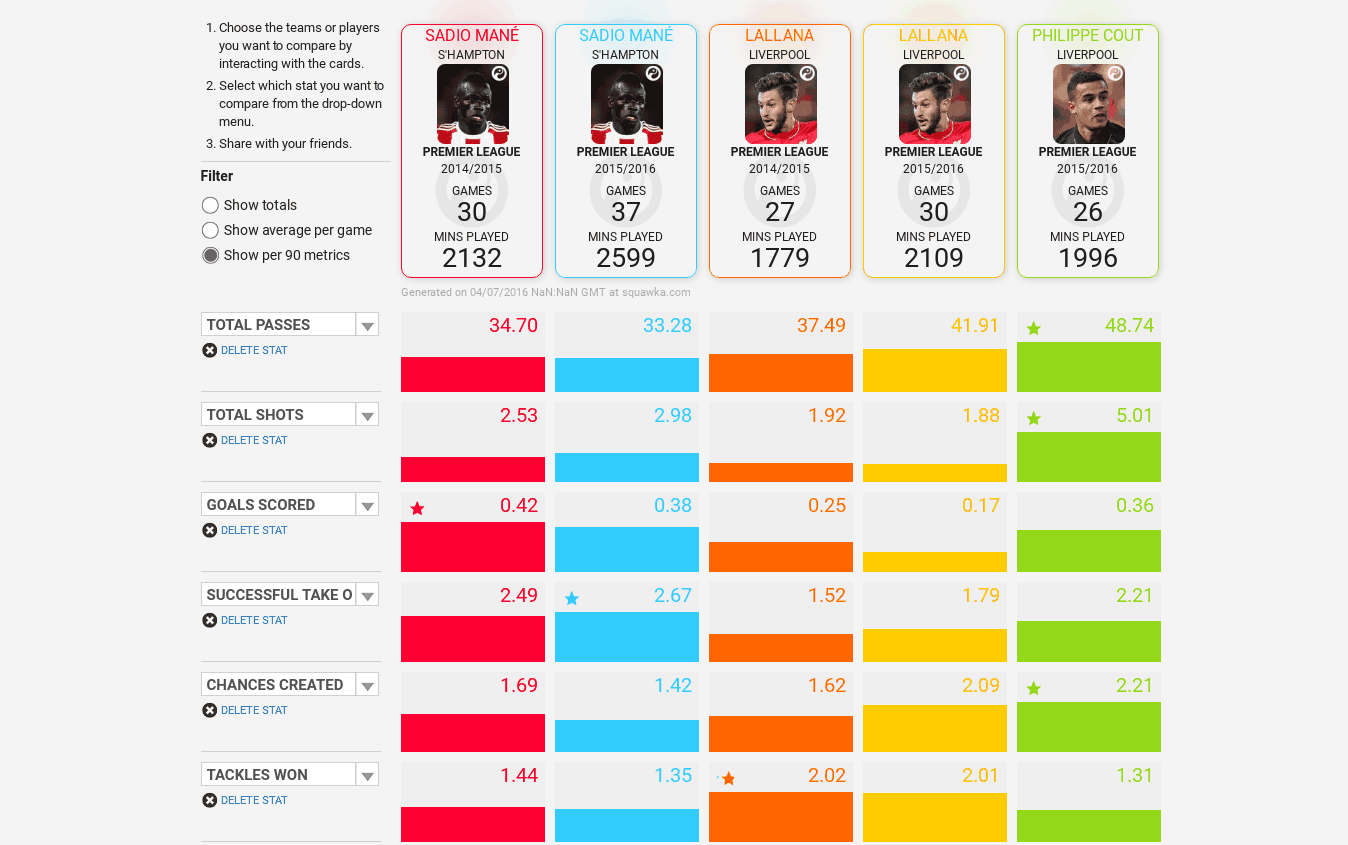 It's notable that there is next to no difference in Mane's game whatsoever across the two seasons. There is a train of thought that Klopp will be able to coax much more out of him, but now aged 24, this is almost certainly to be marginal gains, if anything.
Mane's style of play now is the player he is, and although he could benefit from having better players around him (in theory, at least…) and other quality attackers to draw defenders' attentions away, he isn't likely to enormously improve on a technical level.
Tactically, Klopp and his coaching staff can show Mane the areas to target with his movement off the ball, but once in possession, Mane is Mane. He can beat a man, he will inevitably shoot.
In terms of how frequently either player came up with actual end product, there isn't a huge variance: a shot was taken or a shooting chance set up for a team-mate every 20.5 minutes for Mane, and every 22.7 minutes for Lallana.
For continuity and comparison's sake, shot-monster Coutinho averaged one or the other every 12.5 minutes.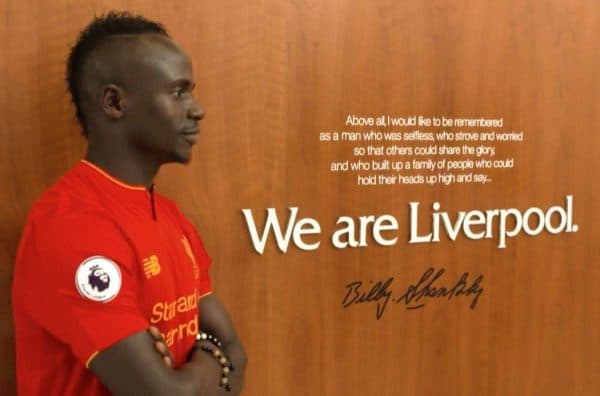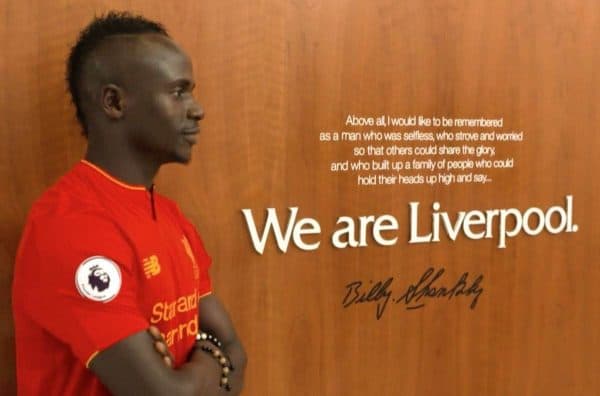 So are Liverpool getting an enormous upgrade with Mane?
They are not. It's undeniable that there are 'better' or more obvious improvements available, but football is also about the intangibles.
Klopp wanted to sign Mane (or so we must believe, given how he spoke of the Senegalese and how long he has known of him for), Mane wanted to come and play at Liverpool.
Both those factors together will quite possibly mean a happy symbiosis which gives the team a greater output than can reasonably be expected simply by looking at numbers, or even by looking in-depth at Mane's history so far.
The team balance is altered by his inclusion, make no mistake. But if he simply clicks with Firmino in particular, in that unidentifiable and unexpected way that footballers sometimes do, there's no question: his pace and incision could render teams helpless against the Reds attack.
As recent seasons have shown Anfield, a pacy and powerful attack is worth a fantastic haul of points across the season.