Liverpool manager Jurgen Klopp has admitted his delight at penning a new long-term deal at Anfield, describing it as "a big moment".
Despite only arriving last October, the 49-year-old signed a new six-year contract with the Reds on Friday, keeping him at the club until 2022.
It was hugely positive news for anyone associated with Liverpool, as the German continues to work his magic in the Anfield hot-seat.
Following the Reds' 1-0 win over Tranmere Rovers on Friday evening, Klopp spoke with great optimism about his new deal.
"It's really a big moment. I came a few months ago and had the first press conference and everybody asked me how it feels and I couldn't imagine," Klopp said.
"A few months later, now we talk about a long-term relationship—obviously something happened in these eight months and I'm really happy about the opportunity to be at the club for a long time.
"I know how the world of football is and I know what everybody thinks—that contracts don't mean anything.
"In my opinion, they mean a lot; because it's a clear statement in the moment, you don't do anything like this when you think you want to quit early. We are all convinced about our way. We know it's really difficult, it will be really difficult.
"It was difficult and it will be still, when you see what happens around us. I like this sign for consistency. In life we have to make decisions and we made the decision to stay together. Usually you don't have to make this decision and you wait [to see] what happens.
"It was an early moment when the club asked me and I was surprised, but when I thought about it I thought it was good and felt right, and so we did it. Now we are all happy."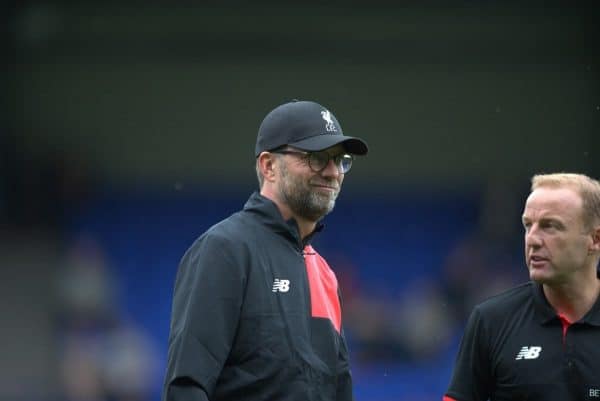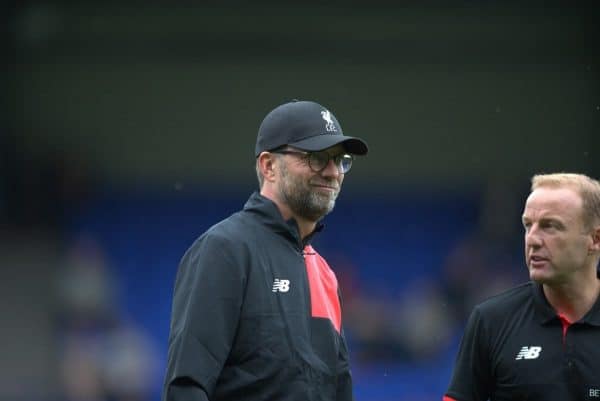 What is refreshing, however, is that Klopp is clearly not resting on his laurels, and he says the club now have to kick on under his stewardship.
"I said to LFCTV that signing the new contract is a little bit like having a penalty—now we have to finish it," he added.
"You cannot celebrate the penalty, you have to score the goal. That's what we have to do now. We really need to be successful, that's clear; we need to develop the club, we need to develop a lot of things.
"We're already building a new stand, we're thinking about bringing the Academy and Melwood together, things like this.
"We think about everything at the club and this is much longer-term than my contract. So it's really important that we do the right things so this wonderful club can be successful.
"We all feel very responsible for the club and for the people around. Everybody can be sure that we'll try our best and we'll see what it brings."
Liverpool got their pre-season off to a winning start against Tranmere, with Danny Ings' late goal the difference between the two sides.
It was the first of nine matches this summer, as Klopp looks to get his squad perfectly prepared for the start of the new Premier League season.
The German's extended stay on Merseyside could well prove to be best piece of business Liverpool do all summer.