As we continue our previews of Liverpool's 2016/17 Premier League opponents, we find Manchester United still suffering the blues.
United and Liverpool have more in common than some fans of both sides would like to admit.
They're both former European heavyweights who still hold plenty of clout, but their respective fortunes have taken a dip in recent times despite the odd domestic cup win.
But with a Community Shield trophy already in Jose Mourinho's Old Trafford cabinet, could the Portuguese be the man to take the Red Devils back to the top?
Supporter Q&A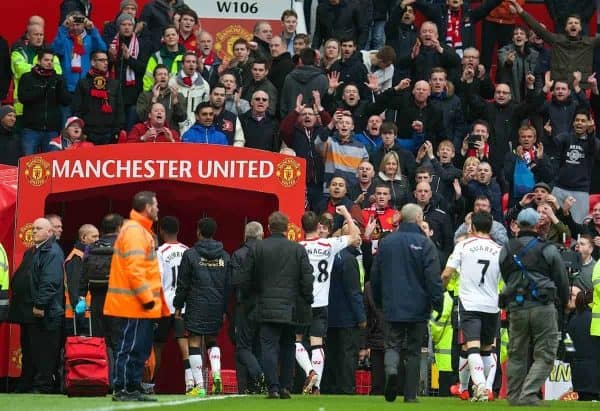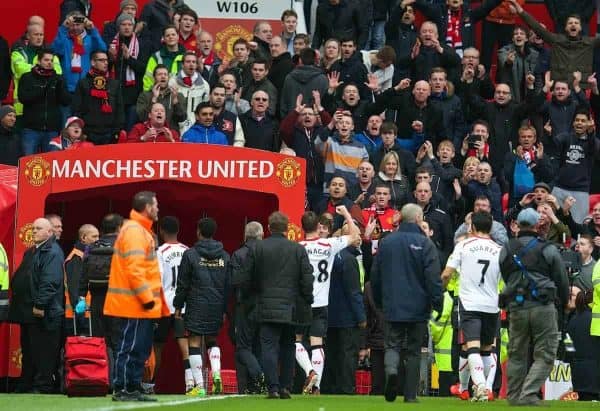 We spoke to Manchester United fan Kadeem Simmonds to get his thoughts on the upcoming season. Kadeem is the sports editor of the Morning Star—the only English-language socialist daily newspaper in the world, published six days a week.
Are there any players who may benefit from Mourinho's arrival, and at the same time, do you think there are any who will fall out of favour?
It is always difficult to know who will benefit from the arrival of Mourinho. It is no secret that the he isn't a fan of youth players, despite his comical list of 49 youngsters he has promoted at his various clubs.
One person who has already benefitted is Antonio Valencia, who looks like he will be United's starting right-back, and Memphis Depay is another player who could thrive under Mourinho.
After starting his debut season in red well, Memphis fell off the cliff after the injury to Luke Shaw, and while there was the odd moment of brilliance, there were too many moments of pure garbage which culminated in him being left out of the squad for the FA Cup final against Crystal Palace.
However, Mourinho is a big fan of right-footed left-wingers who can pin his full-back deep into his own half and Memphis is still young enough and talented to have a great comeback season under a new regime.
One player who should fall out of favour is Wayne Rooney.
For United to seriously challenge for the title, they need their best team out there and Rooney does not fit into the best lineup.
When Mourinho confirmed that the England captain will not be playing as a midfielder, it limited his usefulness in the side. Zlatan Ibrahimovic is the clear starting striker and will likely be backed up by Anthony Martial and Marcus Rashford.
In the No. 10 role, Rooney's first touch and eye for a pass is nowhere near the level to be starting for United every week. Should United switch to a 4-3-3, it is difficult to see where for former Everton man fits in other than on the bench.
Have you any recommendations for away fans travelling to Old Trafford, and can you recommend any local pubs or restaurants?
Not quite sure away fans are allowed in but Bishop Blaize or Sam Platts are great for a drink before and after the game. You also have Hotel Football opposite the stadium which is great for everyone.
What would the new manager have to achieve for his first season to be considered a success?
Mourinho and Ed Woodward have placed a lot of pressure on their shoulders to win the Premier League. United should be challenging for the title with the squad they have and the size of the club.
While Louis van Gaal could get away with saying top four was the priority, the signings that have been bought in and the prices paid mean anything other than the title would be seen as a disappointment.
Do you think he will achieve this?
A top-four finish is well within reach but the title is a year too soon.
Mourinho will need to restore the winning mentality that was synonymous with the club under Sir Alex Ferguson and that will take a while.
He has spoken about ridding the club of the philosophy left by Van Gaal and that will take time, something he won't have too much of if they are not playing in the Champions League next season.
What do you make of Liverpool's chances this season?
Liverpool are poised for a great season under Jurgen Klopp but a top-four finish will be just out of their reach.
There is still too much inconsistency in this squad, highlighted by the 4-0 victory over Barcelona last Saturday and the 4-0 defeat to Mainz the following day.
Granted, they were two different Liverpool teams on show but the players that played on Sunday will be called upon at times during the season and right now it doesn't feel like outside of the first team there is much depth.
There is plenty of potential and Klopp will guide this team to a top-six finish but while the players still learn to gel, it may be a tough ask for them to realistically finish in the top four.
Old Trafford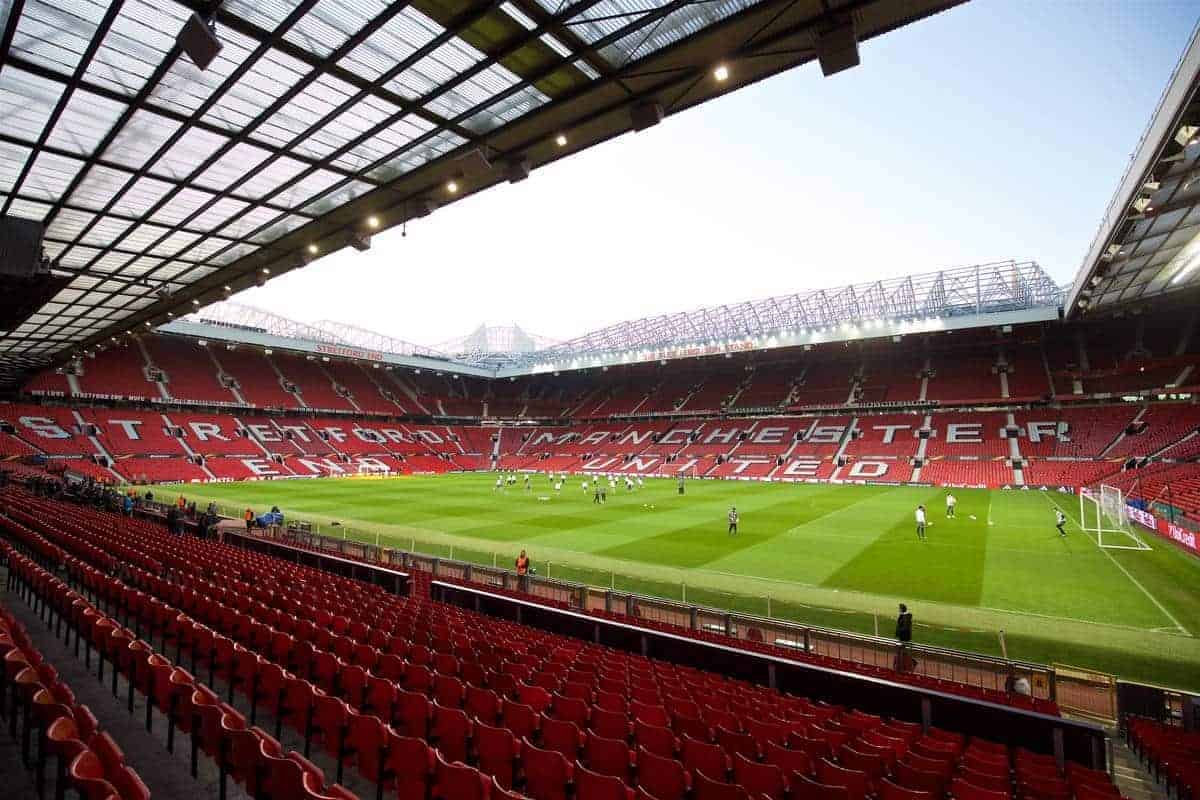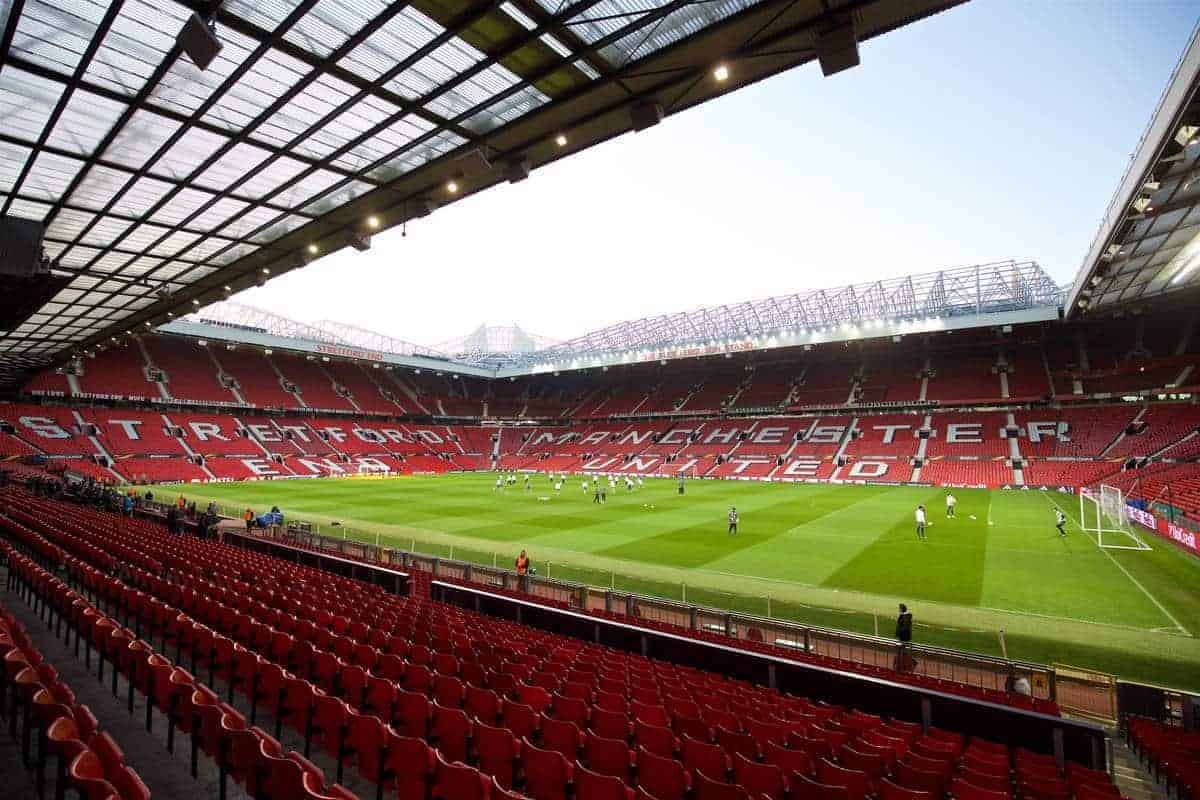 Capacity: 75,653
When we play there: January 14
Away fans' pub: Hotel Football
Manchester United, 2016/17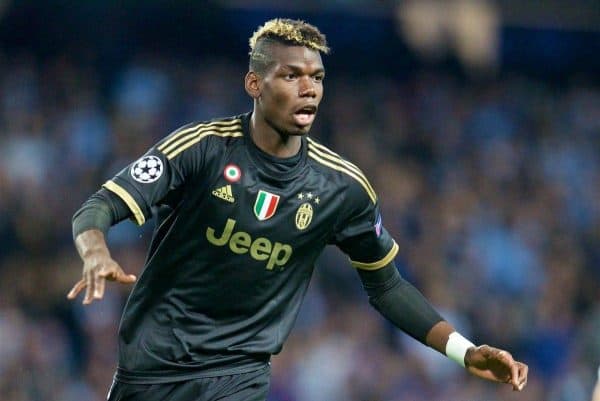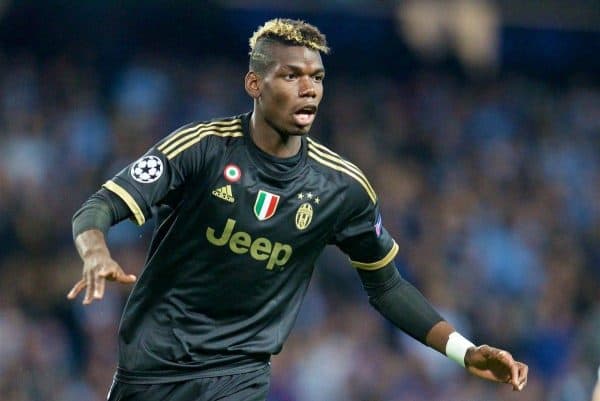 Players IN: Eric Bailly, from Villarreal – £30 million; Zlatan Ibrahimovic, from Paris Saint-Germain – free; Henrikh Mkhitaryan, from Borussia Dortmund – £30 million; Paul Pogba, from Juventus – £89 million
Players OUT: Victor Valdes, to Middlesbrough – free; Nick Powell, to Wigan Athletic – free; Guillermo Varela, to Eintracht Frankfurt – loan
Kadeem's Best XI: De Gea; Valencia, Bailly, Smalling, Shaw; Herrera, Carrick, Pogba; Mkhitaryan, Ibrahimovic, Martial.
2016/17 Predictions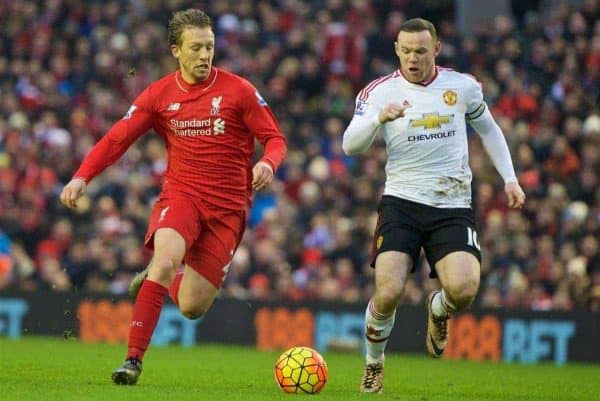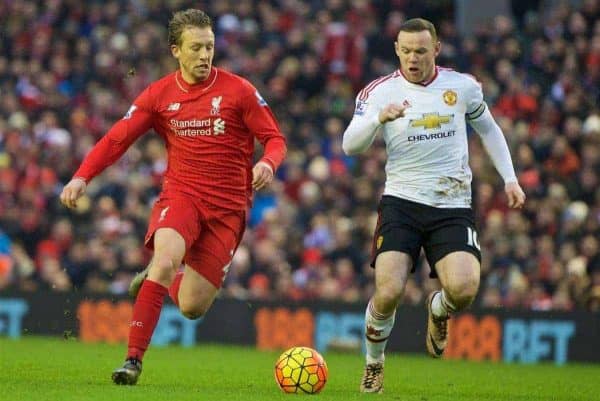 TIA's Man United Predicted finish: 2nd
Where Kadeem says Man United will finish: 4th
Where Kadeem says Liverpool will finish: 6th
Who Kadeem predicts to win the league: Manchester City
---
---