Daniel Sturridge was restricted to a late cameo role in Liverpool's 1-1 draw with Tottenham, but not too much should be read into Jurgen Klopp's decision.
A draw at White Hart Lane should never be seen as disappointing, but it was hard not to feel as though a couple of points had been dropped on Saturday.
For large periods, Klopp's side completely dominated the hosts, and Sadio Mane's disallowed second-half goal proved to be a turning point.
A lack of ruthlessness in the final third was once again an issue, but in general, the positives comfortably outweighed the negatives.
Much was made of Sturridge once again being used as a substitute, with Roberto Firmino leading the line for a third consecutive Premier League game, but it is an overreaction.
It remains very early days in 2016/17, and Sturridge has an enormous part to play once the international break is done and dusted.
Unsuited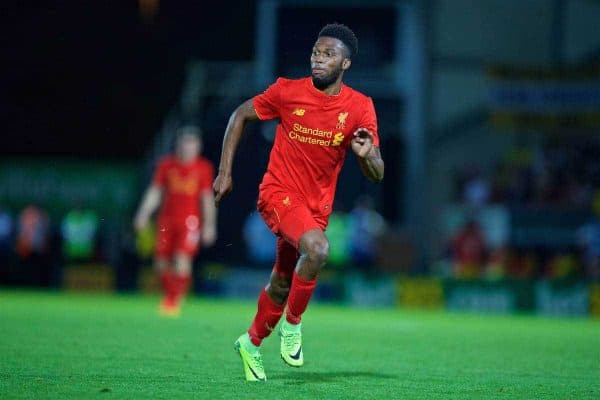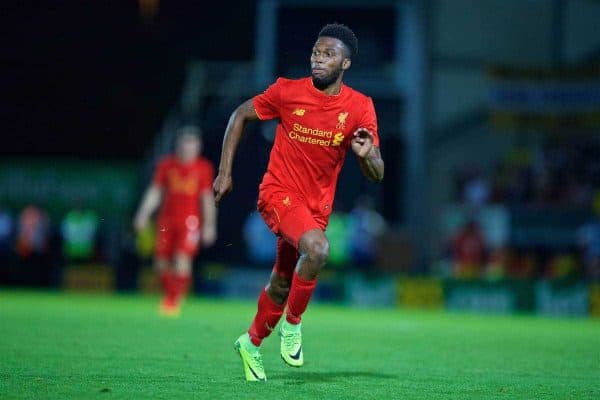 Saturday's showdown with Spurs was always tipped to be a high-intensity affair, and that is exactly what it proved to be.
With Klopp and Mauricio Pochettino both famed for the work ethic they demand from their players, there were times when it felt difficult to recall a more relentless top-flight encounter.
These occasions don't suit Sturridge – it really is that simple.
The 26-year-old does not possess the work-rate, fitness and all-round dynamism to shine away to such opposition, and the cohesiveness of the team should always takes precedence over an individual.
Firmino was arguably Liverpool's Man of the Match, and the unselfish work the Brazilian did on and off the ball was exactly what Klopp looks for in games away to top class opposition – there's been plenty of similar examples last season; Man City and Chelsea away predominantly.
Of course, Sturridge is talented enough to have been a potential match-winner from the start, but the game could also easily have passed him by.
Like it or not, the injuries he has suffered have taken their toll on his body, and he is now only suited to certain matches from the start.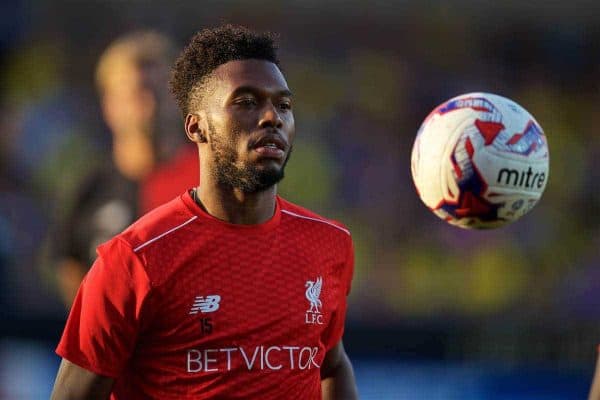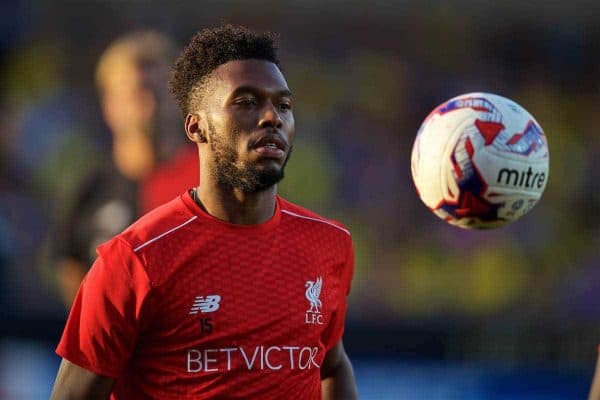 At home to lesser opposition, there is every chance Klopp will go with his most ruthless goalscorer, and the same applies to chunk of game on their travels.
These are matches that the Reds should dominate for large parts against deep defences, when a single moment of individual genius could be the difference against resilient teams.
Liverpool are yet to play at Anfield this season, due to the construction of the new Main Stand, and Sturridge has therefore looked more "unwanted" because of the type of games to date.
Had Klopp's men had an easier start to their campaign, the England international would likely have been used differently.
Seeing a player of Sturridge's ability not featuring is understandably frustrating at times, but Klopp is one to look at the bigger picture.
He was correct in leaving out Liverpool's No.15 against Spurs, and it was no different against their north London rivals Arsenal two weeks ago.
Assuming he can return from the international break unscathed – he seems to have been cursed in that respect in the past – his game time will only increase from that point on.
Whether he gets the nod against Leicester on September 10 is debatable – Divock Origi could also come in contention – but he should be a key man against the likes of Hull, Derby County, Swansea City, Crystal Palace and West Brom, in September and October.
If he's not, then you can start reading more into it.
Firmino Justifies Inclusion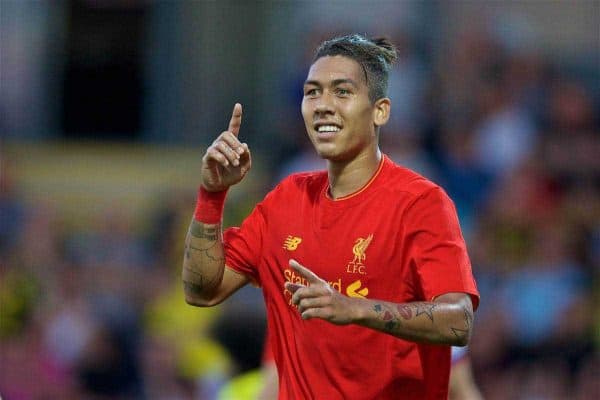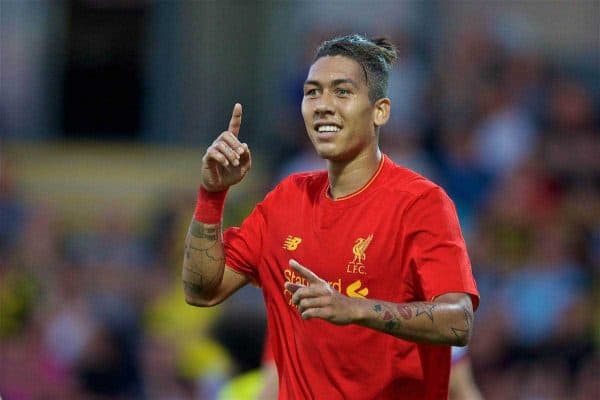 Had Firmino struggled to make an impression on proceedings, Sturridge's omission may have felt a little more deserving of being a major talking point.
The Reds' No.11 passed with flying colours, again.
So much of what Firmino does goes unnoticed – his subtle brilliance is his greatest asset – and he lead the line with real aplomb against a very well-drilled Spurs outfit.
He created five chances, only one fewer than the whole Spurs team, won the penalty, set up Coutinho for a sitter, and performed his duties pressing-wise up front.
In his post-match Player Ratings, Jack Lusby was correct to heap praise on the 24-year-old, with 8.5/10 rating the best on the day.
"Firmino was key to Liverpool's high-intensity pressing play, and drifted into useful areas whenever required as the Reds pushed forward in attack," he said.
"His bright surge won Liverpool their first-half penalty, with this burst of flair exactly what was required as the two sides contested an even battle at White Hart Lane."
So much of what the Reds did well came through the ex-Hoffenheim man, and while he doesn't always receive the plaudits of others, he is now a very important player.
Assuming Sturridge does come back in for certain matches against weaker opponents, it would be a real surprise if Firmino was the one to make way.
No Need For Hyperbole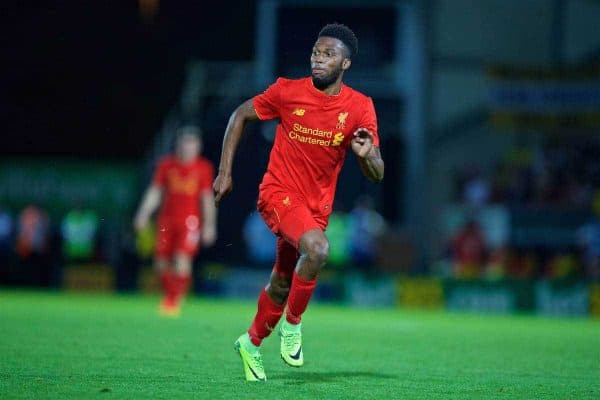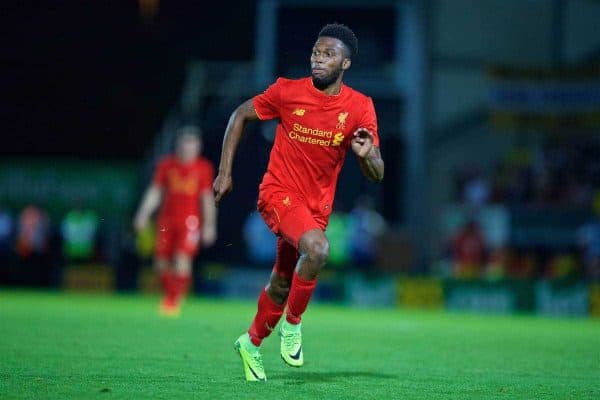 Football supporters are probably more hysterical and impatient than they have ever been, with some of the reaction surrounding Sturridge's lack of playing time perfect proof of this.
There will be some who feel Liverpool's most gifted striker should be starting every game, but it doesn't work like that.
Firmino was a far better option against Tottenham, and has been in numerous big games, while Divock Origi will sometimes warrant a start.
Klopp has often spoke about picking the best team for the match, and not the player on their name.
Sturridge himself will be first-choice at times – he is Liverpool's most influential in certain situations – especially when the smaller clubs come to town.
Klopp may not rate him quite as highly as some, but there is no doubt he sees him as a valuable member of his squad.
For now, all the talk will be about how little Sturridge will play this season, but that is pure hyperbole.