Liverpool manager Jurgen Klopp insists it is crucial the Reds do not keep selling their star players, if they are to achieve long-term success.
Unfortunately, Liverpool's recent history has been dogged by a number of key men being sold to more successful teams.
Luis Suarez departed for Barcelona in the summer of 2014, despite coming so agonisingly close to lifting the Premier League title at Anfield.
World-class midfield duo Xabi Alonso and Javier Mascherano also left for Real Madrid and Barcelona, in 2009 and 2010 respectively, while Fernando Torres joined Chelsea in January 2011.
Raheem Sterling was the most recent big name to move on to pastures new, with the youngster signing for Man City for £50million last summer.
Klopp says this is something that needs to stop at Liverpool, and believes it should be one of the main objectives at the club.
"Yes, I think we can do this. It's one of the targets for the coming years," Klopp told the Liverpool Echo.
"There hasn't been a successful team in world football who change their squad every year. You need to keep your key players. That's a very important thing.
"You have to create a situation where you are successful. A situation where everyone feels in a good way and we are strong enough and patient enough to keep them together.
"We say that same squad and consistency creates success.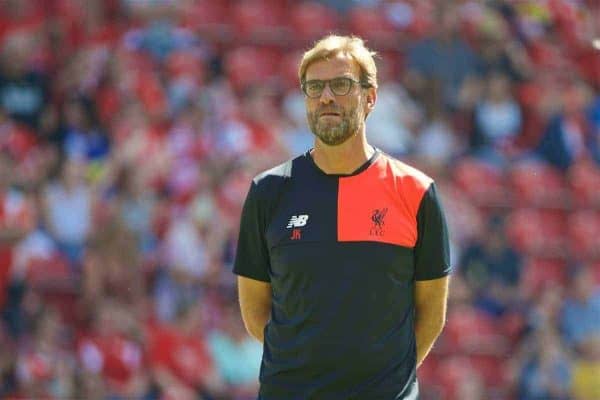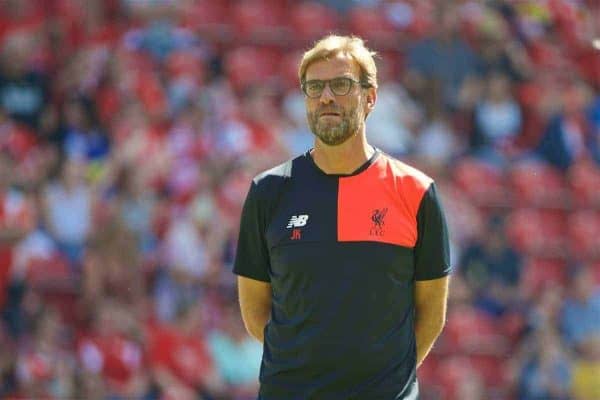 "But on the other hand if you aren't successful then people will say you need a complete change – that's how people are. That doesn't make much sense.
"I spoke before this transfer window about not needing to change a lot.
"We actually didn't change too much but we have seven new players here. So in fact we changed a lot! Both statements are true.
"We've kept all of our key players and gave a few of our big talents the opportunity to play somewhere else because of the education they had at Liverpool.
"We want to be a club in the future for sure whose players don't want to leave. That's very important.
"But it will only be possible with success and the atmosphere we create in and around the club."
These quotes are sure to be met with resounding positivity by Liverpool supporters, who have become depressingly used to seeing world-class footballers exit Anfield.
It suggests Philippe Coutinho, arguably the Reds' best player, will not be leaving any time soon, despite reports linking him with a move away.
Klopp is a master at telling the fans what they want to hear, but unlike many managers, he backs up his words with his actions.