Jurgen Klopp has reacted to comments from Daniel Sturridge about his discontent playing out wide, with the manager stressing this was not his plan.
Sturridge told reporters after Tuesday night's 5-0 win over Burton Albion that it was "more difficult for me to play wide," after playing on the right flank in that clash and in last weekend's 2-0 defeat to Burnley.
This evoked memories of his final campaign with Chelsea, which ultimately saw him push for a move to Merseyside.
But addressing the media at Melwood ahead of Saturday's Premier League clash with Tottenham Hotspur, Klopp said: "I don't want to play Daniel as a wide player."
Instead, the German explained that his approach was to achieve "flexible football," with this merely Sturridge's "starting position" in those games.
"I don't want to play Daniel as a wide player, of course he can start there, but in the decisive moments he needs to be involved in the finishing situations," he said.
"Both goals [Sturridge scored against Burton] he scored in the box.
"But you need to find a formation to start, both games we didn't need an offensive winger, these positions should have been filled by full-backs.
"Then you have these players who are really skilled in finishing situations in and around the box.
"It's not a fixed position, 'stay outside the box and wait', especially in Daniel's position."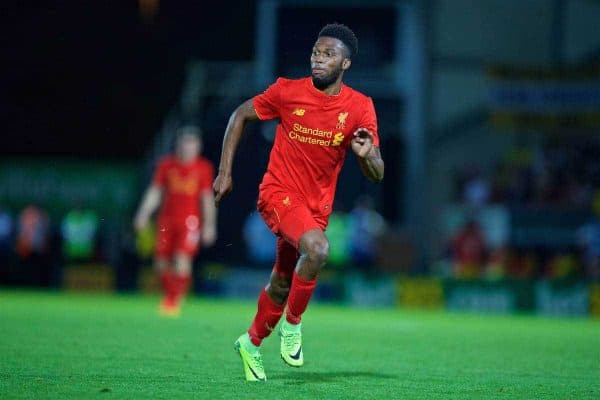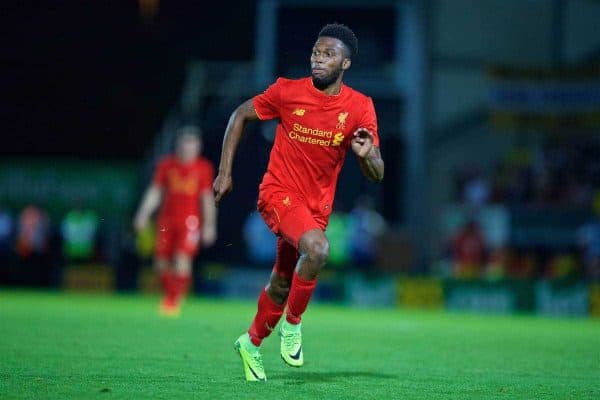 Sturridge's comments were twisted into a disagreement with his manager by some reporters, however, but Klopp continued to insist there was no fallout with the No. 15.
"We still have to work on a lot of things. I don't know exactly what he said, but when we have talks there's no issue about it," he added.
"Ask a question, get an answer, make an opinion about it…
"We don't have this position, it's not about 'you play there, then wait until something happens', it's flexible football.
"You need enough players around the box to finish.
"When Daniel has played as a No. 9, if he stays there it makes no sense. Daniel is a very smart player in hiding himself in positions.
"In a wing position, when he's not involved anymore in defending, you need a smart striker who moves the centre-half where they're not comfortable.
"It's only a starting position for the next attacking move. It's normal."
Klopp is clearly looking for his attacking players—not only Sturridge but also the likes of Philippe Coutinho, Roberto Firmino and Sadio Mane—to form a fluid, interchangeable line.
It is clear Sturridge is not at his best on the right, however, and with Divock Origi likely to miss out at White Hart Lane, he may be given another opportunity to prove his worth in the middle.