Despite clamours for full-back reinforcement following Liverpool's Europa League final defeat to Sevilla, the solutions may already be in-house.
In the days that followed the Reds' miserable May defeat, we analysed and dissected the game to figure out where it all went so horribly wrong. Much of the blame was, justifiably, placed on Alberto Moreno's shoulders.
It was proclaimed that the most important piece of business that needed to be done this transfer window was to buy a competent left-back who can, for the love of god, defend.
As we enter August, it looks increasingly unlikely that we will sign a left-back, or even a full-back at that, in spite of selling Brad Smith and with Jon Flanagan set to depart on loan.
Jurgen Klopp has indicated he is considering going into the season with James Milner as the backup left-back, and the vice-captain has duly revealed that he will do what is must for the team.
Many supporters are perplexed by this strange decision and are praying for a new left-back—though reports of supporters being admitted to hospital on account of banging their heads against the wall upon hearing this news are, as of now, unsubstantiated.
However I for one am feeling increasingly confident of going into the season with Milner and Trent Alexander-Arnold as our full-back cover.
The more you think about it logically, the more it grows on you—here are the facts in front of us.
James Milner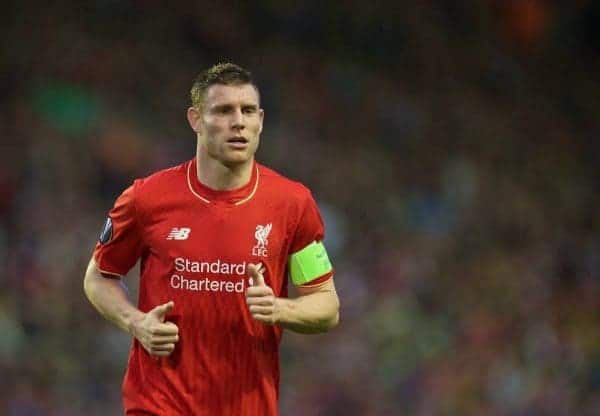 Milner is undeniably, one of the best crossers in the team. He has an incredible work rate, actively looks to link up play with others, makes intelligent runs off the ball and is deceptively good at finding space near the byline to get a cross in.
He is a player that really adds to the team when he is on the pitch, and as the vice-captain he is one of the leaders of the team.
He was our leading assist provider last season with 14 assists in all competitions, and seven of those were crosses. He is the leading assist provider in the Premier League this calendar year with more assists than either Mesut Ozil or Riyad Mahrez.
These statistics underline the fact that he is the best crosser we have in our squad and the statistics are a testament to his footballing ability.
There are countless occasions where his linkup play with our front three of Philippe Coutinho, Roberto Firmino and especially Adam Lallana has been excellent.
He is a willing runner, in that he takes the initiative to run in behind the line of defence to create chances. His ability to find space to deliver a cross is also very underrated.
This is the reason why all of Milner's managers at Manchester City continued to play him out wide. He is a tireless runner and his commitment on the pitch is guaranteed for the full 90 minutes.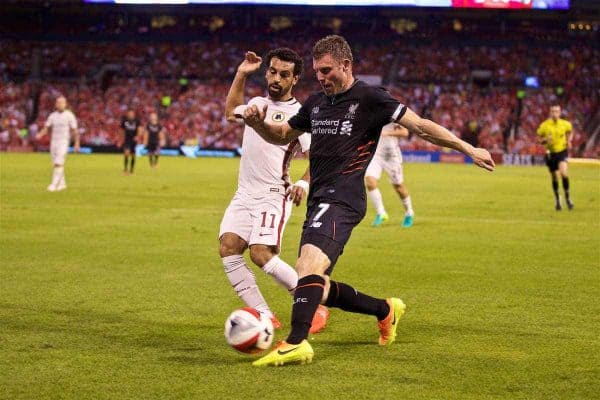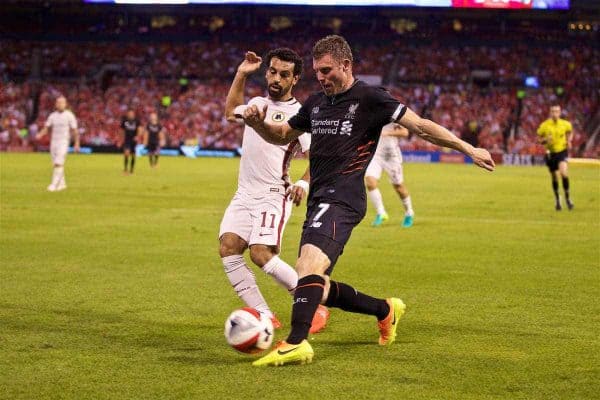 The only attribute he lacks is speed. In many ways, he is the complete antithesis to Moreno: he is a footballer who has excellent game sense but lacks raw pace; but most important of all, he can defend.
Another point of note is that Milner can play well with both feet, while Moreno is overwhelmingly one-footed. This means he is much better at linking up with other players and getting out of a tight situation than Moreno.
Milner is one of the players who goes about his work silently and his value isn't evident at the first look.
When Liverpool signed Milner many people were unhappy with the reported "agreement" he had with Brendan Rodgers that he would predominantly be played in the midfield, and it is fair to say that he does not have the right skill-set to be a midfielder at the highest level.
But by playing him as a full-back, we get to keep our leading assist provider on the pitch while arguably upgrading on our weakest position.
The more I think about it, the more confident I am that by the end of the season he could very well be our first-choice left-back.
Trent Alexander-Arnold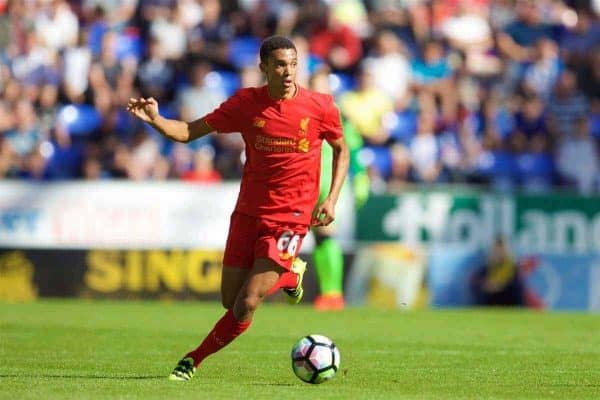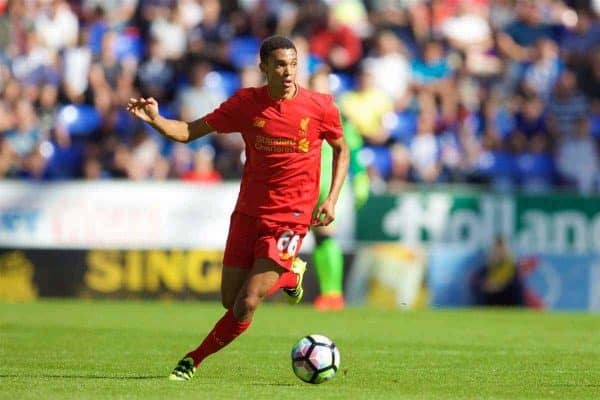 Alexander-Arnold is someone I have been following in the youth teams and, to be frank, I have always been unimpressed by him in spite of others thinking he was good.
My problem with him was that he was a Jack-of-all-trades kind of a player without excelling at anything in particular—at the youth level he was always one of the better players in the team but never the best player.
Watching him play as a midfielder at under-18 level, I always felt that he wouldn't make it at the highest level, in spite of his consistent form—because, as I said earlier, he doesn't excel at anything.
He wasn't the best tackler, he didn't have Ovie Ejaria's ball control or Cameron Brannagan's range of passing, and he wasn't physically dominant or pacy.
What he does possess in abundance is game intelligence, and in that sense he is very similar to Milner.
He always had a good understanding of the game, knew where and how to find space, was consistent with his passing, had decent vision for through balls and was always instrumental in keeping things ticking over.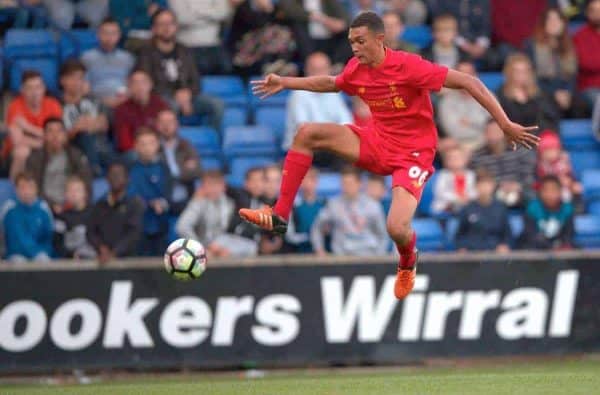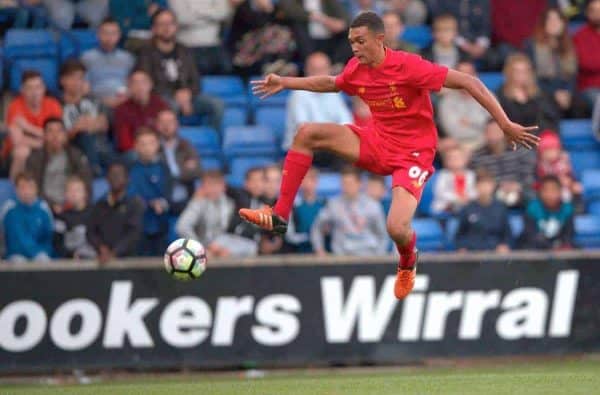 He is one of those players that makes a team greater than the sum of its parts.
I can now see how a player of his type can add to our team as a full-back.
At the highest level, team play often trumps individual skills. More often than not the better team wins against the team with the better players and this is exactly what Klopp is all about.
This is what he meant when he said "the day the highest spending team is guaranteed to win, I will leave football."
Since he is most likely to be used as a cover for our right-back position, he wouldn't be called into action too often, given that current first choice Nathaniel Clyne is not very injury prone.
No Need to Sign Backup?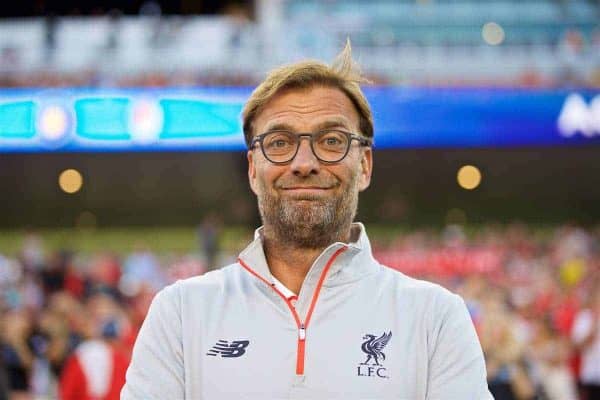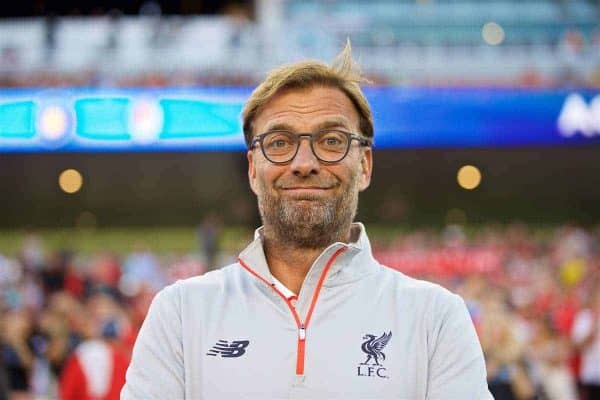 In any case, most people would have us sign Jonas Hector as our left-back—anyone who has seen him play would agree that he brings exactly the same qualities as Milner to the table.
He too is a full-back who lacks pace but makes up for it by other means; he is a good defender, who can actively contribute to our buildup play, has a good delivery and is a consistent performer.
Isn't that exactly what Milner already provides and Alexander-Arnold can potentially provide? And hasn't our experiences with Moreno shown us that pace is hardly the most important asset for a good full-back?
Why pay £20 million for a kind of player you already have?
And even if Klopp was to splurge money, the notion that there are full-backs on the market who would substantially improve us is questionable.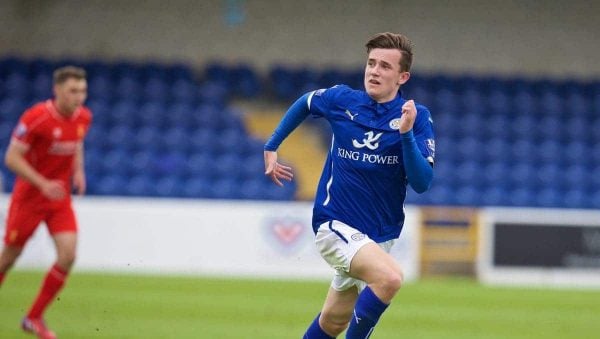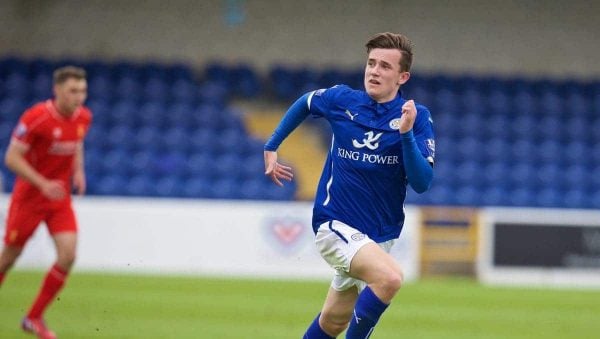 Largely, these are highly overpriced, and given that Ben Chilwell has signed a new contract, no prominent full-back is close to the end of his contract which further weakens our position.
That Hull City are reportedly demanding £14 million for Andrew Robertson and Leicester were asking for close to £12 million for Chilwell—who had one year left on his contract and even lesser fewer Premier League appearances—tells you all about the current market.
That either of these players would improve Klopp's defensive ranks is again very questionable.
We are very much a team being built again after the post-Suarez debacle, but I don't think it is necessary or even possible to find solutions to all our problems in one transfer window.
In any case it is not the Klopp way to spend our way to the title.