Liverpool legend Jamie Carragher is impressed with the attacking quality the Reds have to offer this season, with plenty of competition for places.
Jurgen Klopp's open their Premier League account away to Arsenal on Sunday, as they look to improve upon their eighth-place finish last season.
Carragher has spoken about the depth within the squad, particularly the attacking third, and says nobody can be assured of a place in the starting line-up.
"I don't know if Daniel Sturridge will be the starting striker. Divock Origi played in a lot of the big games in Europe last season and has done well in pre-season," Carragher told Sky Sports.
"Sadio Mane is a very good signing. He can play in any of the four positions in attack and it looks like he will play on the right for Liverpool.
"They lacked pace and goals from those attacking midfield positions last year but his record suggests he will fix that.
"Roberto Firmino has been praised by Klopp as the player of pre-season and he likes him as a centre-forward, so there's no number one striker at Liverpool.
"There's three or four players going for one or two positions, which is a good thing for the team because nobody can rest on their laurels.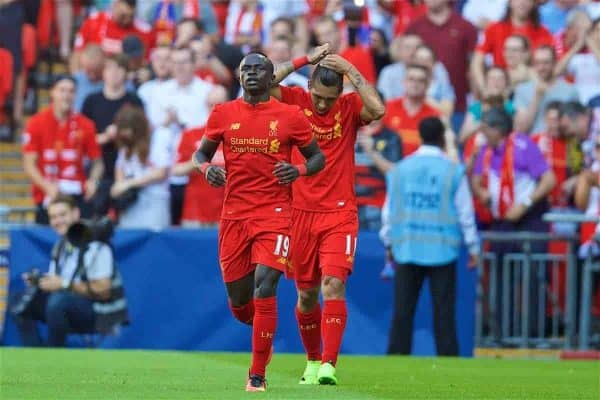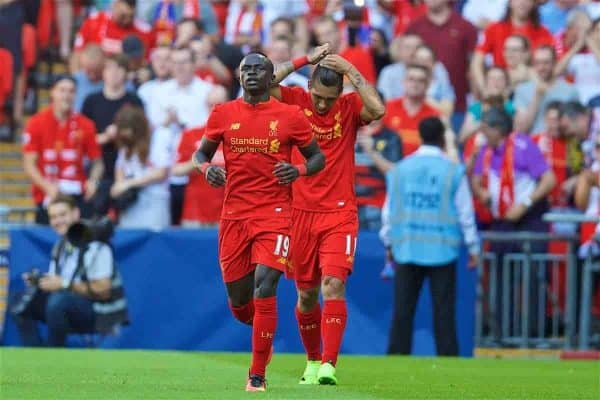 "The individuals would like to see themselves as first choice and relax a little bit, but this situation will keep them on their toes."
The former Liverpool centre-back wasn't as convinced by the signing of Georginio Wijnaldum, however, and believes an additional left-back remains a priority for Klopp.
"I like Wijnaldum but I'm not quite sure where his best position is or where he will fit in," he added.
"It looks like he will play tucked in on the left if Liverpool play a three-man central midfield – but if they don't play that way then I struggle to see where he will fit in.
"Ragnar Klavan has done really well since he has come in. With Kolo Toure leaving and the situation with Sakho, that is really important.
"Joel Matip has been injured, but Klavan has performed better that we saw from Matip in the pre-season games so I expect him to start alongside Dejan Lovren.
"James Milner has a good understanding of the game and great fitness levels, but of course Liverpool need to sign a left-back.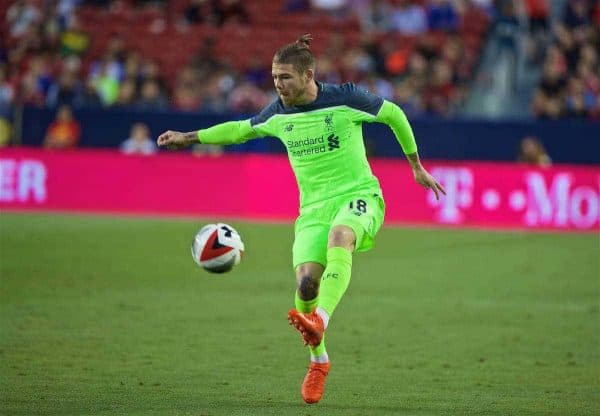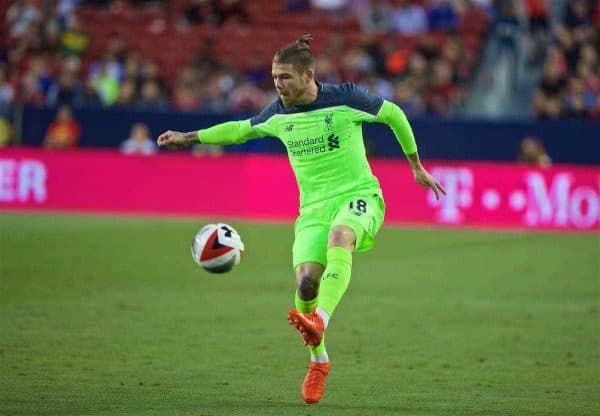 "They have sold Brad Smith to Bournemouth and you need two players for every position so they need someone else alongside Alberto Moreno.
"Milner did a good job against Barcelona but you certainly wouldn't to go into the season without one more recognised left-back."
Finally, Carragher touched upon Liverpool's hope of stamping their mark in the league, and believes less matches can work in their favour.
"Like Chelsea, there's no European football for Liverpool next season and that could be massive for their prospects in the Premier League," he said.
"We saw against Barcelona how Klopp wants Liverpool to play in a certain way and it will be difficult to keep energy and pace in the game if you have more games.
"With free midweeks they can go into weekends fully firing with energy and desire to press. That could make it very difficult for the opposition."
It certainly promises to be a very interesting season on a number of levels, and those week-long breaks could really benefit Liverpool.
The 2013/14 campaign showed its benefits, and if the Reds can get on a roll early on, you just never know what they might be capable of.