Continuing our extensive look of Liverpool's 2016/17 Premier League opponents, we turn our focus to Crystal Palace.
When we play them: Home – 22nd April; Away – 29th October
The Eagles posted a 15th place finish last season as they reached the FA Cup final, extending their best run in the top-flight since the change in English football's top league in 1992 to a fourth straight year.
Palace have progressed impressively over those seasons, establishing themselves as a Premier League team under the guidance of Tony Pulis and later Alan Pardew since returning to the big stage in 2013.
Preparing to bounce back positively to FA Cup final heartbreak in May, the Selhurst Park faithful will hope for an improved league campaign under club legend Pardew, who committed his future to the club signing a new contract this summer.
Supporter Q&A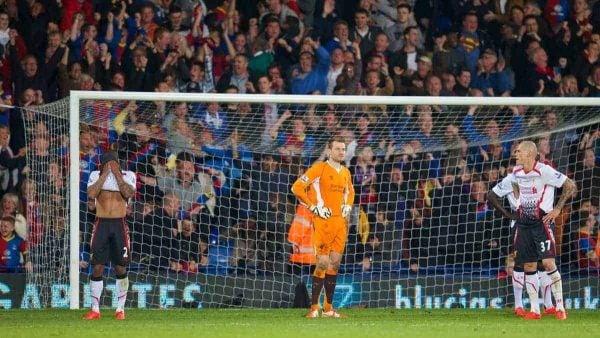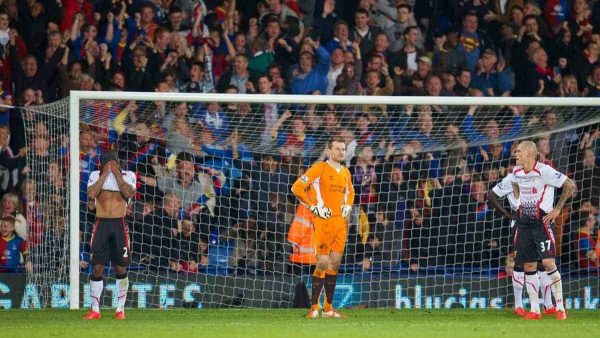 To gain a thorough insight into Crystal Palace's hopes for the season, we spoke to Eagles' Season Ticket Holder, Rory Brelsford-Stewart (@RoryBS), to get the Selhurst Park view.
Hi Rory. Firstly, considering your torrid finish to the Premier League last season, how are you feeling about the new campaign?
I am an eternal pessimist, so I always feel we will do badly. However this time it could be justified as, at the time of writing, we have again failed to address the fact we need a new striker or two and are heading into a season with 2 recognised centre forwards: Connor Wickham, who is decent but can't stay fit for more than half a dozen games and Frazier Campbell who isn't good enough.
As you mentioned we finished horrendously last season and lost a FA Cup final, so starting strongly will be imperative for us and for Pardew who maybe didn't get as much criticism from Palace fans as he ought to due to his history with the club, namely a winning goal in a FA Cup semi-final against Liverpool.
Thinking on that second-half of the season slump, in the Premier League at least, do you have any concerns over Pardew's suitability?
He has unfortunately started to show a few signs of things Newcastle warned us he would; namely a lack of initiative to turn things round when they're going badly. He also has weird moments of managerial nonsense like insisting on playing Bolasie up front and blowing smoke up Bolasie's arse while dropping or slating Zaha at every possible moment.
I feel his latest disrespectful moment has been stripping Mile Jedinak of the captaincy and giving it to Scott Dann. While I agree that Dann is the first name on the team sheet and Jedinak will play less, this is really disrespectful to a man that has been vital in the success the club has had since joining us in the Championship. The most ridiculous part of this is that Paddy McCarthy was club captain for our first few years back in the Premier League despite not playing for the club since the year before we came up. Most of you are now googling who Paddy McCarthy is!
If this is a move by Pardew to get Jedinak out of the club it is totally classless.
What would represent a good season for Crystal Palace?
I think for a club the size of Crystal Palace the first goal going into any campaign in the Premier League is survival.
Perspective is a massive part of this though as last season could be defined as a success because we ensured we'd be competing in a record equally fourth season in the top flight and reached only our second ever major cup final. On the other hand, it could be viewed as a failure because we were 5th going into 2016 but only won twice in the league thereafter and failed to win our first major trophy despite going ahead in the final with about 10 minutes remaining and then playing against 10 men for part of extra time.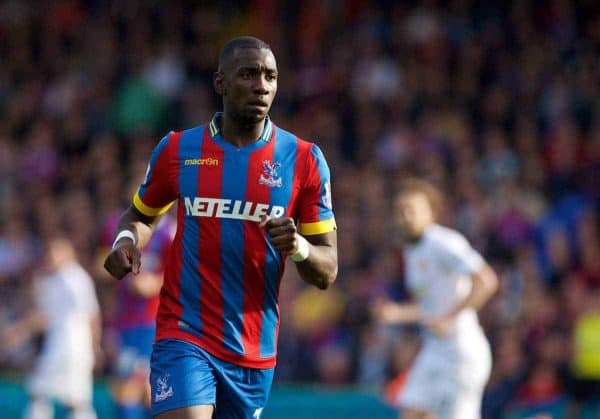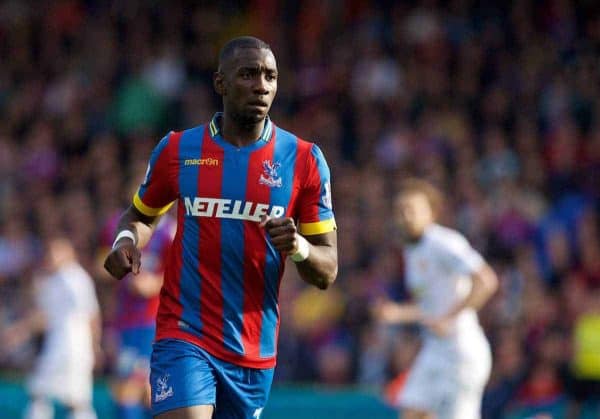 It is also a bone of contention with Palace fans at the moment. We are told by our chairman to be ambitious but then are castigated by him on Twitter when we question this new ambition because it isn't matched in the transfer market. I repeat though, a good season is staying in the Premier League but we would love to win a cup and/or play in Europe.
Are you pleased with the transfer business conducted at Selhurst Park this summer?
I'm extremely pleased with the players we have brought in but, as I have touched upon earlier, we are still clearly lacking in the goal scoring department. Townsend is clearly the standout signing for us after his brilliant end to last season with Newcastle. He adds to class we already have out wide but also has the goal-scoring abilities which Zaha and Bolasie lack.
James Tomkins and Steve Mandanda are valuable additions to our starting line-up too. Tomkins was needed as Damian Delaney, despite being an excellent player for us, is not getting any younger and we have released many of our backup centre halves. Mandanda will hopefully come into the team ahead of Wayne Hennessey who, along with the now departed Alex McCarthy, made it a poor season for Palace goalkeepers after the many successful years of the out of favour but fan favourite Julian Speroni.
The main problem is that these three, although looking like good acquisitions, are all we have brought in. It has been clear we needed a top striker for the Premier League. Many have tried with varying degrees of success but none have quite been what we needed.
Pardew has said recently that we will bring in two strikers before the end of the window, but it is who they are that matters. In the past when we've been linked with quality strikers we've ended up with Kevin Doyle, Andy Johnson, Emmanuel Adebayor, Shola Ameobi, Yaya Sanogo and Patrick Bamford. None of these were good enough and I fear the same could happen again with my prediction being us failing in our attempt to land Christian Benteke and/or Saido Berahino and ending up with a free agent like Victor Anichebe and a loan signing like James Wilson.
It still amazes me that we sold Dwight Gayle, our top scorer for the past three seasons despite hardly playing or starting, without having a replacement ready. Although, I'm sure you Liverpool fans will be glad he is no longer in the league.
On the subject of needing a striker – how about Christian Benteke?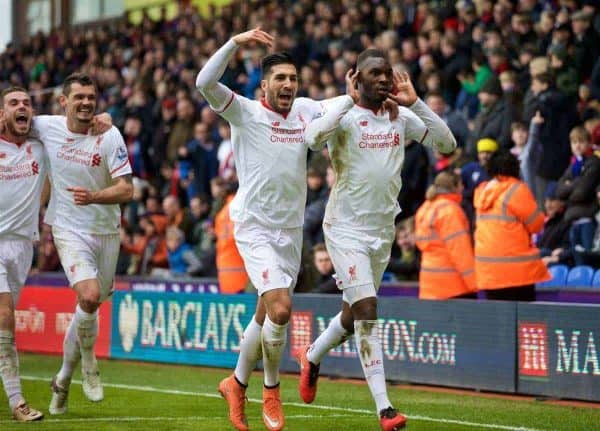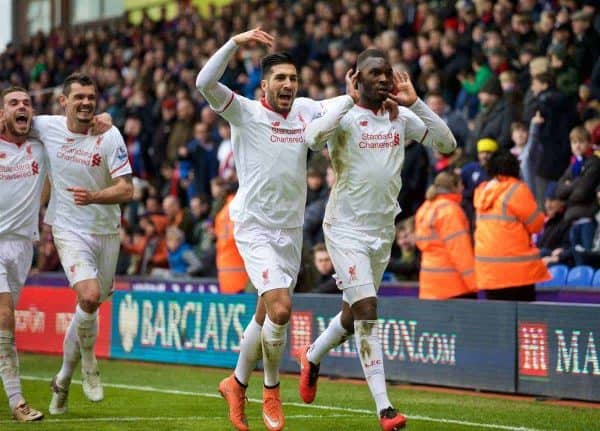 I would love Benteke! I think he is a perfect fit for us as we need someone who can hold the ball up to link play and also someone who will be in the box when Zaha, Bolasie and Townsend deliver balls in.
At first I thought £30million would be too much for him but then when you see someone like Ross McCormack in the Championship, a 29-year-old who has never played Premier League football, move for £14million, I don't think double that is too much for a proven Premier League striker.
Switching the focus to Anfield, what are your impressions of Liverpool ahead of the season?
I believe you will do better than last season but I still don't think you have enough just yet to grab a Champions League place, let alone challenge for the title. I think you're weak defensively, which is often shown up against the pace and counter attacking ability of Palace, though admittedly this is without seeing any of your new defensive signings. Although Mane and Winjaldum are decent signings I don't see how they both fit with an already long list of number 10s in Coutinho, Firmino and Lallana.
Your main concern is how many games you can get out of Sturridge. If your new defenders and keeper improve you defensively, Sturridge is fit all season and you manage to balance the attacking midfielders, I could see you snatching the final Champions League space but you have too many variables at the moment for me to believe that is possible.
A shaky defence, an injury-prone striker, too many players who are too similar and a squad of inconsistent players leads me to believe it'll be much of the same for Liverpool and a Europa League finish.
Selhurst Park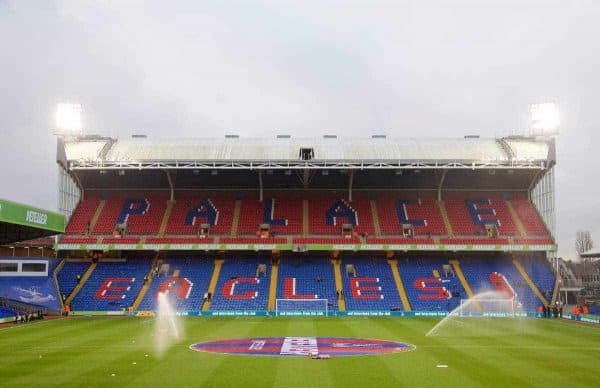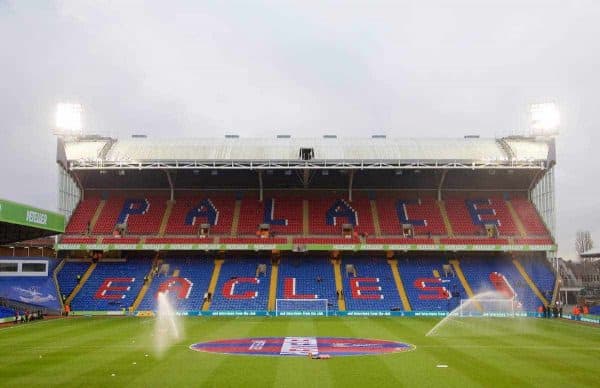 Capacity: 26,309
When Liverpool visit: 29th October
Away Fans' Pubs: Pubs in Thornton Heath are more accommodating to away fans than Selhurst or South Norwood now the Spoons in South Norwood has closed down. Flora Sandes is the Spoons in Thornton Heath and you should have no problem getting in there and it is right opposite the train station.
Crystal Palace 2016/17
Players IN: Steve Mandanda, from Marseille – free transfer; James Tomkins, from West Ham – £10million; Andros Townsend, from Newcaslte – £13million
Players OUT: Dwight Gayle, to Newcastle – for £10million; Alex McCarthy, to Southampton – for £3million; Emmanuel Adebayor, released, Brade Hangeland, released, Marouane Chamakh, released Paddy McCarthy, released, Adrian Marriapa, released
Rory's Best XI: Mandanda; Ward, Dann, Tomkins, Souare; Cabaye, McArthur; Townsend Puncheon Zaha; Wickham* *Although hopefully Benteke
2016/17 Predictions
TIA Predicted Finish: 12th
Where Rory thinks Palace will finish: 15th
Where Rory says Liverpool will finish: 6th
Who Rory thinks will win the Premier League: Man City