Jurgen Klopp's Liverpool have proved hugely successful in the attacking third so far this season, creating the most chances of any top side in Europe.
A marked difference in the Reds' approach in 2016/17 has been an overwhelming attacking system, prompted by Klopp's change to a 4-3-3 formation.
With a regular three-man attack of Sadio Mane, Philippe Coutinho and Roberto Firmino supported by box-to-box midfielders Adam Lallana and Georginio Wijnaldum, Liverpool have shown a growing fluency in the final third.
After five games of the season, this looks to have paid off, with the Reds creating the most chances of any side in Europe's top five leagues.
Across the Premier League, the Bundesliga, La Liga, Serie A and Ligue 1, Liverpool's 73 chances leave them as No. 1.
Though with some leagues starting later than in England, their average of 14.6 per game is the fifth-most of any side in Europe's top five, behind AS Roma (15.8), Real Madrid (15.3), Genoa (15) and Bayern Munich (14.7); however, they are top in the Premier League.
Liverpool's chief playmaker at this stage is Firmino, who has created 14 chances for his team-mates in the league so far.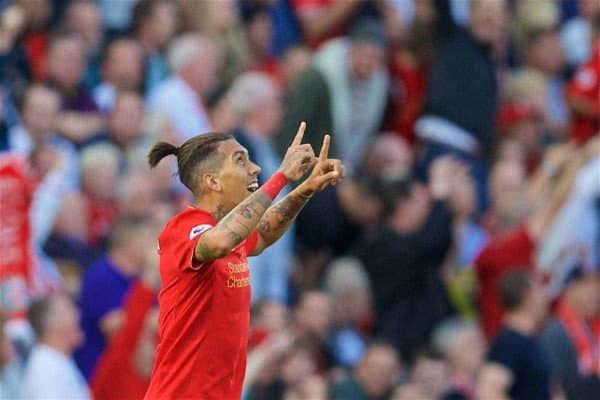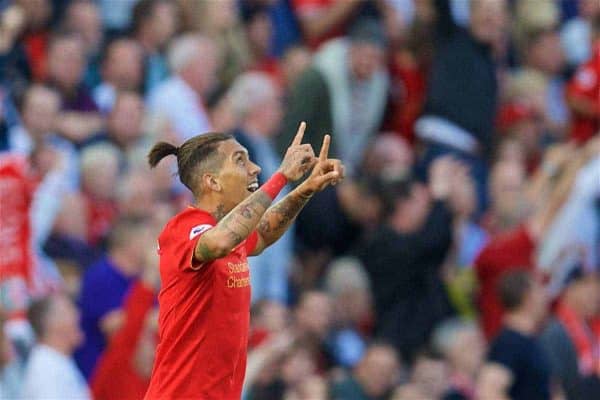 This leaves the Brazilian ahead of James Milner (10), Wijnaldum (9), Nathaniel Clyne (9) and Coutinho (8) in the Reds' top five, showing the quality in midfield and at full-back.
The Reds are yet to definitively translate this creativity into goals, with their 11 strikes the joint-ninth in Europe's top five.
Manchester City and Paris Saint-Germain have both scored 15 league goals so far, and sit top of their respective leagues; Pep Guardiola's side are favourites for the Premier League title.
But it is clear that Liverpool are moving in the right direction, and having won four of their last five games, Klopp is seeing his side improve by the performance.
Their next test comes at home to Hull City on Saturday, where the Reds can hope to carve open Mike Phelan's side in front of the Anfield crowd.