Georginio Wijnladum is confident Liverpool can seal League Cup glory this season, saying the competition represents "a real chance" of silverware.
The Reds overcame Tottenham 2-1 on Tuesday evening, with Daniel Sturridge's double sealing a quarter-final meeting with Leeds United at Anfield at the end of the month.
Wijnaldum believes Liverpool are in with a great shout of lifting the League Cup trophy in 2016/17, going one better than last season's final defeat to Man City in the process.
"It seems like it's a real chance," Wijnaldum told Liverpoolfc.com.
"But we must look at it from round to round, and try to win the games to get to the final and then try to win it. It's an opportunity to win a trophy and we must do everything to achieve that. That's what we're going to do.
"It doesn't matter (who you play) because if you want to win the cup, you have to beat everyone," he added, prior to learning Liverpool would face Leeds.
"So it doesn't matter when or where you play against another team – you have to win it to win the trophy. And to be fair, there are no easy games in the Premier League and the cup."
Wijnaldum also had plenty of positive things to say about the performance against Spurs, with Jurgen Klopp making 11 changes to the side that beat West Brom last weekend.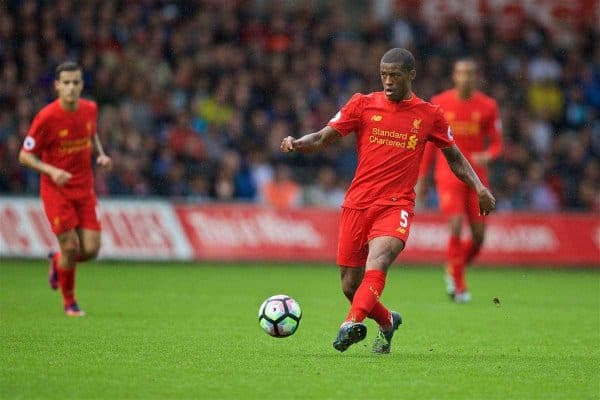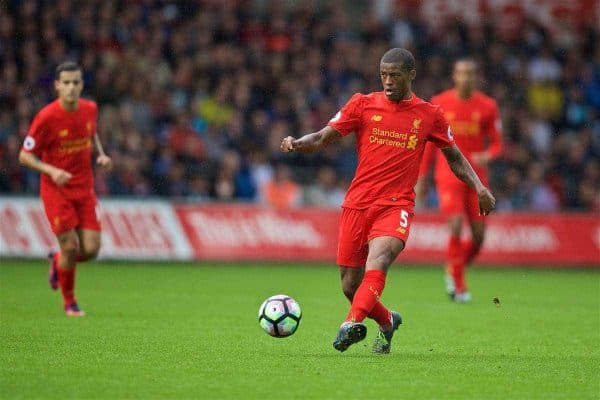 The 25-year-old says it highlighted the depth within the current squad, and spoke glowingly about youngsters such as Trent Alexander-Arnold, Marko Grujic and Ovie Ejaria.
"It was really impressive," said the Dutchman.
"We must be fair – Tottenham were also playing with a lot of young players. But we have a good squad with a lot of quality. The players showed that on Tuesday.
"I think it's a good sign for a team that you have players who can come in and fit into the team immediately, and it's easy to make changes for a manager, that it's not a problem when someone is out and you can change to a player with good quality. It's a good thing for the team.
"You see a lot of young players when they come into the first team and play a big game, they are nervous and you don't see their quality immediately.
"I don't know if they were nervous but it didn't seem like it. They just played their game and played how they train.
"I was really impressed. It's not easy for a young player to play in a big game for a big club. A lot of players get nervous and lose confidence, but I didn't see it in these players."
Klopp now has a decision on his hands ahead of Saturday's match at Crystal Palace, whether to bring Wijnaldum back in the starting XI, or put Emre Can back in alongside Jordan Henderson and Adam Lallana. Can's added height could prove decisive to combat Palace's aerial ability.