Supporters are constantly looking to the future and what may or may not happen, so we used the international break as a time to ask some TIA writers to predict the future of LFC in five years' time.
Five years ago, the Reds were managed by Kenny Dalglish and had been purchased by NESV (now FSG) exactly a year earlier. It was a transitional period for the club, attempting to rid itself of the nightmare Gillett and Hicks era, and Roy Hodgson's short-lived time as manager.
Only two players from then remain in Jurgen Klopp's squad today (Lucas Leiva and Jordan Henderson), plus two on loan (Jon Flanagan and Andre Wisdom). It was a squad shorn of its star players over the previous two years and instead awash with expensive flops and poor signings.
Five years later, Liverpool is a different place, with stability finally arriving on and off the pitch in the last year since Klopp was appointed as manager.
But that Premier League title remains elusive, with only one trophy, the League Cup in 2012, to show for the last five years.
So just where will LFC be five years from now? Will we have finally won the title? Will FSG still be around? Will there be a similarly high turn over of players? And will Klopp still be in charge?
We asked some of the This Is Anfield writers for their predictions on the Reds' future. Bookmark this and come back in five years…

STEVEN SCRAGG
1. Will we have won the league?
There's a 'Sliding Doors' element to this really. An FSG owned Liverpool will find it hard to win the title. Not impossible, but very hard. Should we become the Fantasy Football play-thing of an oil rich emirate, then yes. In summary… no, we won't.
2. Will Klopp still be manager?

Again, there are two parallel universes. If we are still FSG, if we are still 6th in the list of general investment, then no he won't. It's exhaustive to be reinventing and energising a football club which is always sat a step or two behind the bigger investors. Imagine doing that for six years? No, he won't.
3. Will FSG still own the club?
No. While I've answered the first two questions largely on the basis that FSG still own the club, I don't actually think they will. They're speculators and we'll be at peak value by the time the next TV deal is agreed sometime in 2018.
4. Any other thoughts…
The personnel out on the pitch will alter many times over during the next five years. Some will stay, others will have been cashed in and yes, we all hope that Ben Woodburn will make the step-up to be the next big thing.
There'll be another mega-money sale at some point, maybe Philippe Coutinho or Roberto Firmino.
As I've said, I think it will be a surprise if FSG are still around 5 years from now, and the Klopp issue might well depend upon if FSG sell up before the Klopp era runs its course. Already there are the first noises being made that the Anfield Road end expansion might not necessarily take place. Is this an indicator of an exit strategy? I think we will prove to be the '7 year plan' to FSG that DIC were widely thought to see us as. It's not 'if' FSG sell, it's 'when' and who to?


SACHIN NAKRANI:
Will we have won the league?
I'm going to be optimistic and say yes. But, at best, there'll only be one title in that time.
Will Klopp still be manager?
Again I'm going to be optimistic and say yes. In fairness to Jurgen, history shows that he does tend to stick around.
Will FSG still own the club?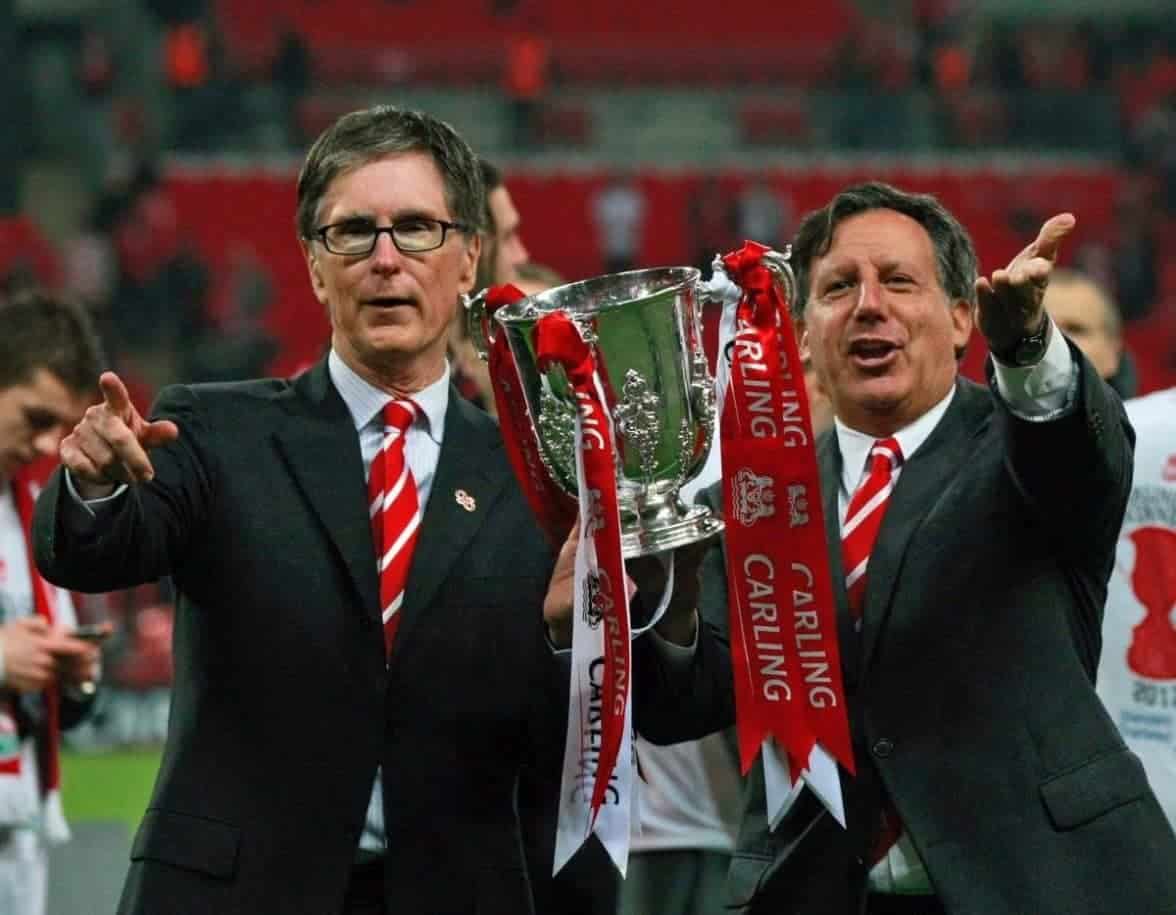 Possibly not, although I can quite easily envisage them still being in charge but having brought in a major investor.
Any other thoughts…
Daniel Sturridge will definitely not be around, nor will Mamadou Sakho, Alberto Moreno and, as much as it pains me to say it, Phil Coutinho. Simon Mignolet on the other hand – back in the team and probably the flippin' captain.
As said above, it also wouldn't surprise me if FSG broight in a major investor to boost funds available for player spending and club expansion in general. John Henry and his team felt FFP would allow their model of ownership to work but now that plan has hit the skids, they have surely realised it's either a case of sell-up or get fresh financial backers. Both options are possible in the long-term, but within the next five years, the later feels more likely.
That aside, there'll no doubt be more cringe-worthy commercial tie-ups, more issues around ticket prices/access and more stupid kick-off times. I'm convinced Liverpool will play on a Tuesday afternoon in the next five years to satisfy their Chinese audience, or something similarly mad.

HENRY JACKSON:
Will we have won the league?
Yes. This season may be a year too soon, but I have total faith in Klopp ending the barren run.
Will Klopp still be manager?
Tough one, but yes. Manager's shelf lives are short these days, but he's a man of his word.
Will FSG still own the club?
No. Part of me already feels as though they are looking for a way out.
Any other thoughts…
Keeping hold of the likes of Coutinho and Firmino will be one of Klopp's toughest jobs in the coming years. They will find it hard to say no if the likes of Barcelona or Real Madrid come calling, and replacing them will be difficult.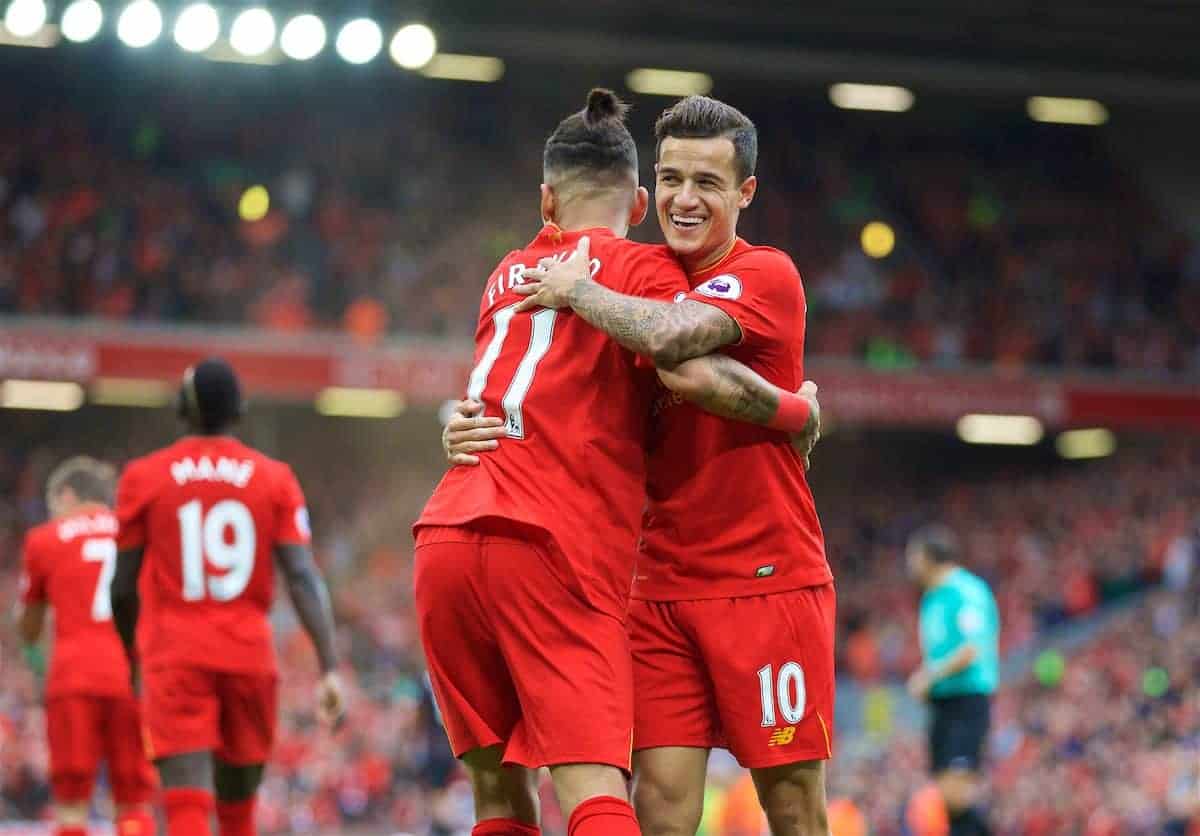 At 24 and 25, they will only get better, and the same should apply to Joel Matip, Nathaniel Clyne, Emre Can, Jordan Henderson, Sadio Mane and Divock Origi. If Klopp can build around these players for years to come, and improve in other areas, Liverpool can genuinely return to the top of English football under the German.
I'm also fascinated to see if Ben Woodburn and Trent Alexander-Arnold can make the grade. Both are outstanding young players with that extra special something in their locker. Klopp advocates youth, and if he feels they are ready, he will play them.


KARL MATCHETT:
Will we have won the league?
Yes, we will. Five years is a damn long time in football, but I'm confident we're on an upward trajectory for a while at least and it might only take one additional ridiculously good forward player to fire enough goals to overcome even our dodgy defence and take a title. Will also add, completely looking forward to 2021/22 season when this article is regurgitated by some United, Everton or Chelsea fan website or shared on the social media app of the day, laughing at how we've actually never managed higher than fourth since 16/17.
Will Klopp still be manager?
I think so. I think his 7 years at BVB and Mainz are indicators of his preference to stick around, and although there's every chance that he opts out after one bad season 2 or 3 seasons down the line, I'd like to think we're set for a half-dozen with Herr Klopp. Will be a nice change from changing so often, whatever happens on the pitch.
Will FSG still own the club?
Yes, at least as majority owners/shareholders.
Any other thoughts…
I suspect another Anfield redevelopment will be underway, whether thats additional seating, a new corporate area or a revamp of the concourses and surrounding area of the stadium.

I also think there will be investment from an outside party by then, possibly tied in with a major sponsorship (shirt and ownership, stand naming rights, whatever), but only up to a third of the club – FSG to maintain control.
Players come and go, big and small ones, so I don't consider that particularly noteworthy, but I think by then we can anticipate at least three players to be a big part of the first team who have spent a considerable time coming through the academy system, not just signed as 16 year olds.

JACK LUSBY:
Will we have won the league?
I'd like to say yes. Optimism is at a high at the moment and given how quickly momentum has been generated, I'd like to believe Klopp can lift the title in the next five years.
Will Klopp still be manager?
No reason to suggest he wouldn't be at this stage. Expecting him, Buvac and Krawietz here until at least 2022…
Will FSG still own the club?
FSG have owned the Boston Red Sox for 14 years so far, but I see Liverpool as more of a side project for them—would imagine they'll be gone in the next five years, particularly given John W. Henry's recent comments on stadium redevelopment.
Any other thoughts…
It's incredibly difficult to predict how the footballing landscape will shift in one year, let alone five, but if Klopp remains in control throughout at least there should be some stability.
I'd imagine the core of this current Liverpool side will be retained for the next half-decade, and hopefully Philippe Coutinho, Emre Can, Roberto Firmino and Sadio Mane among others can cement themselves as genuine, elite players.

Jordan Henderson lifting silverware would be pretty key—my main prediction being Liverpool won't be predominantly spoken about as a historically successful side, but instead a real contender in the Premier League and hopefully Europe.

BEN TWELVES:
Will we have won the league?
YES. Twice in fact!
Will Klopp still be manager?
Absolutely. It's going to be a long and successful journey.
Will FSG still own the club?
Yes.
Any other thoughts…
Klopp's team will feature numerous academy products, as result of the first-team and academy training bases now being merged.
Alexander-Arnold, Ejaria and Woodburn will all be established players for the Reds, but they won't be playing in front of a further redeveloped Anfield, with the Anfield Road End expansion having not gone ahead. That won't be an issue however, as we will have expanded our trophy cabinet with a sixth European Cup to complement our two league titles!
Where do you think LFC will be in five years? Answer the 3 key questions in the comments.