Eleven senior Liverpool players are set for international action this month, and here's the full list of fixtures and how you can watch them.
Jurgen Klopp's Reds are in fine form in 2016/17 so far, soaring to fourth place in the Premier League table having sealed their fourth successive victory prior to the break.
However, Klopp is forced to contend with another unwelcome disruption to the campaign, as World Cup and Africa Cup of Nations qualifiers resume.
Ten of Klopp's current first-team players—Simon Mignolet, Ragnar Klavan, Jordan Henderson, Georginio Wijnaldum, Marko Grujic, Sadio Mane, Philippe Coutinho, Roberto Firmino, Daniel Sturridge, Divock Origi—have been called up to represent their nations.
Meanwhile loanee Lazar Markovic and youngsters Ryan Fulton, Harry Wilson, Ovie Ejaria and Trent Alexander-Arnold are among those also poised to feature, with plenty of action in store for supporters despite a lack of domestic fixtures.
Fixtures & TV Info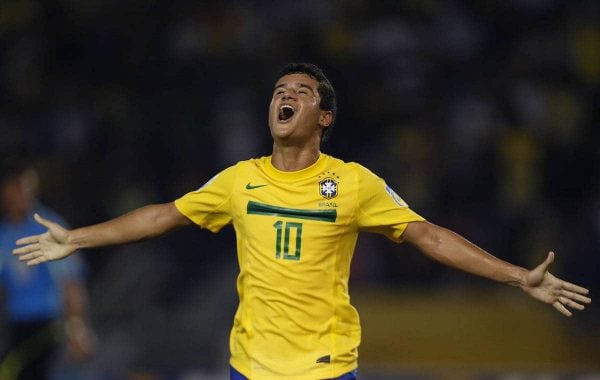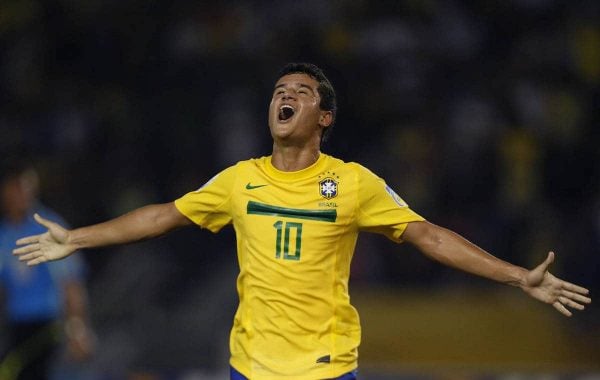 Jordan Henderson, Daniel Sturridge (England)
– Malta (H), World Cup Qualifier – Saturday, October 8 – ITV1, 5pm KO (BST)
– Slovenia (A), World Cup Qualifier – Tuesday, October 11 – ITV1, 7.45pm KO (BST)
Philippe Coutinho, Roberto Firmino (Brazil)
– Bolivia (H), World Cup Qualifier – Friday, October 7 – Not on UK TV, 1.45am KO (BST)
– Venezuela (A), World Cup Qualifier – Wednesday, October 12 – Not on UK TV, 1.30am KO (BST)
Simon Mignolet, Divock Origi (Belgium)
– Bosnia & Herzegovina (H), World Cup Qualifier – Friday, October 7 – Sky Sports 5, 7.45pm KO (BST)
– Gibraltar (A), World Cup Qualifier – Monday, October 10 – Sky Sports Red Button, 7.45pm KO (BST)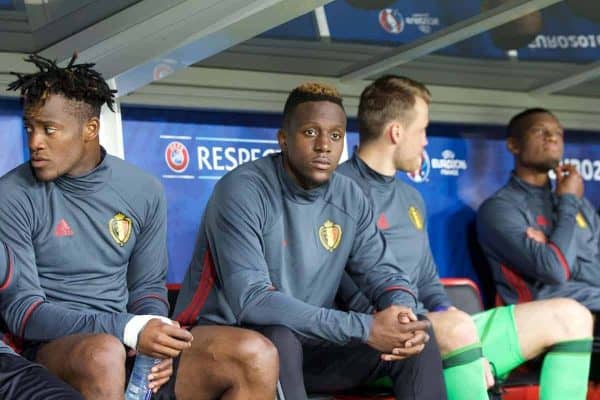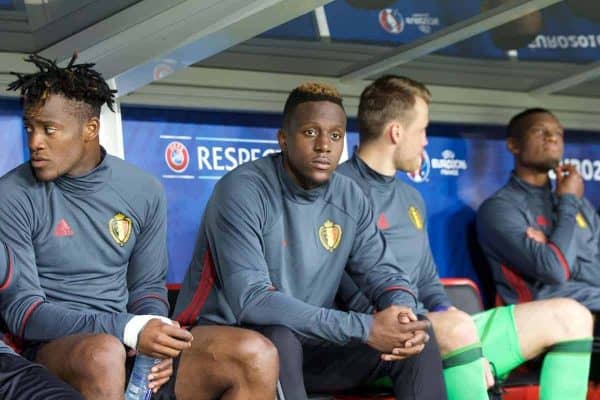 Sadio Mane (Senegal)
– Cape Verde (H), AFCON Qualfier – Saturday, October 8 – Not on UK TV, 9pm KO (BST)
Georginio Wijnaldum (Holland)
– Belarus (H), World Cup Qualifier – Friday, October 7 – Sky Sports 3, 7.45pm KO (BST)
– France (H), World Cup Qualifier – Monday, October 10 – ITV4, 7.45pm KO (BST)
Ragnar Klavan (Estonia)
– Gibraltar (H), World Cup Qualifier – Friday, October 7 – Not on UK TV, 7.45pm KO (BST)
– Greece (H), World Cup Qualifier – Monday, October 10 – Sky Sports Red Button, 7.45pm KO (BST)
Lazar Markovic (Serbia)
– Moldova (A), World Cup Qualifier – Thursday, October 6 – Sky Sports Red Button, 7.45pm KO (BST)
– Austria (H), World Cup Qualifier – Sunday, October 9 – Not on UK TV, 7.45pm KO (BST)
Marko Grujic (Serbia U21s)
– Republic of Ireland U21s (A), U21 Championship Qualifier – Friday, October 7 – Not on UK TV, 5.45pm KO (BST)
– Slovenia U21s (H), U21 Championship Qualifier – Tuesday, October 11 – Not on UK TV, 4pm KO (BST)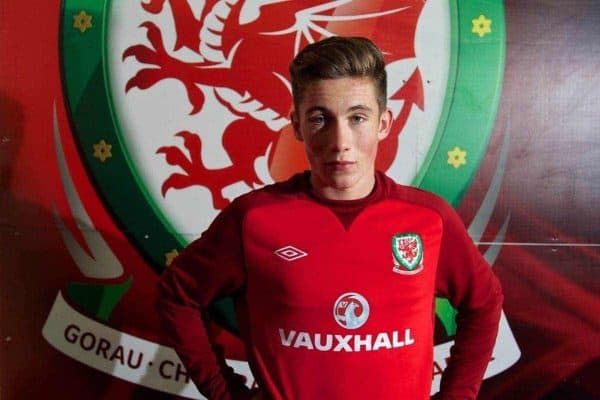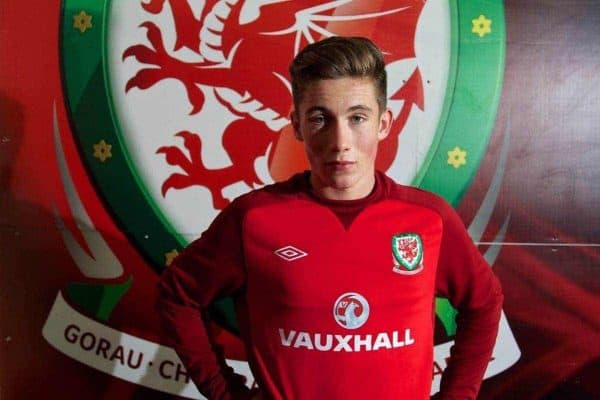 Harry Wilson (Wales U21s)
– Armenia U21s (A), U21 Championship Qualifier – Tuesday, October 11 – Not on UK TV, 4pm KO (BST)
Ryan Fulton (Scotland U21s)
– Iceland U21s (A), U21 Championship Qualifier – Wednesday, October 5 – Not on UK TV, 4.30pm KO (BST)
– Macedonia U21s (A), U21 Championship Qualifier – Tuesday, October 11 – Not on UK TV, 5.45pm KO (BST)
Ovie Ejaria (England U20s)
– Netherlands U20s (H), Friendly – Wednesday, October 5 – Not on UK TV, 7pm KO (BST)
– Germany U20s (H), Friendly – Friday, October 7 – Not on UK TV, 7pm KO (BST)
– USA U20s (H), Friendly – Monday, October 10 – Not on UK TV, 7pm KO (BST)
Trent Alexander-Arnold (England U19s)
– Croatia U19s (A), Friendly – Friday, October 7 – Not on UK TV, 11am KO (BST)
– Bulgaria U19s (H), Friendly – Monday, October 10 – Not on UK TV, 7.45pm (BST)