Liverpool goalkeeper Simon Mignolet is not taking his demotion to Loris Karius' deputy kindly, saying he needs to play "week-in, week-out."
The Belgian has spent the past four Premier League games on the substitutes' bench, but returned to produce a comfortable display in Tuesday night's 2-1 victory over Tottenham Hotspur in the League Cup.
Prior to that clash, however, Jurgen Klopp made no mistake in telling reporters "Loris is No. 1 and Simon, in this moment, is No. 2."
This marks the first time since his £9 million move from Sunderland in 2013 that Mignolet is not Liverpool's first-choice goalkeeper.
Speaking after his performance against Spurs, Mignolet explained how he was not happy playing second fiddle, and suggested that, while he would fight for his place, he could leave if he remains as No. 2.
"I don't want to be a No. 2, that's clear. I want to play," he said.
"I will never give up fighting because that's not in my character to just give up.
"Secondly, because I am not in a situation where I can sit on the bench. I'm 28 years old and I want to play week-in, week-out.
"So I'll work hard and I'll never give up—giving up is not what I want to do. I see it as a challenge that I can overcome.
"So hopefully it will be a fair challenge based on performances put in on the pitch."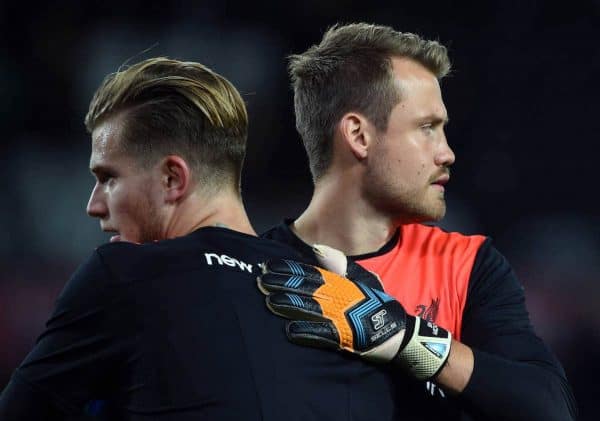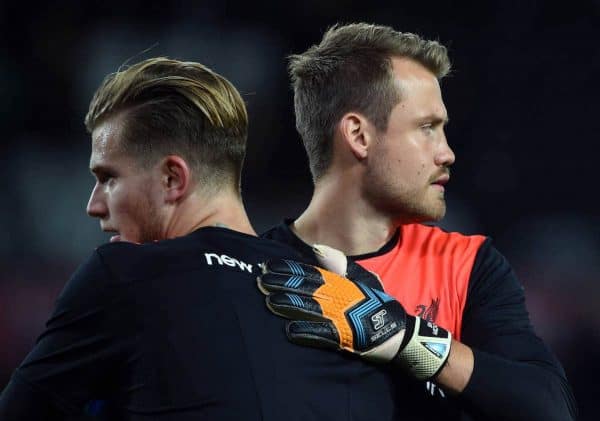 Mignolet's words suggest he spots an opening after a series of moderate displays from Karius, and as he continued, he shunned the prospect of Klopp's mind already being made up.
"I don't want to think about that, it's not in my character. I will always support the team and the club," he added.
"Hopefully I can get my chance again to show what I can do. I am happy with my performance against Tottenham.
"I don't really think about time or anything like this. I just stay in the moment and what happens today.
"The only thing I can then do is do what I've done [against Spurs]."
Mignolet finds himself in the same position as Pepe Reina on his move to Merseyside, with the Spaniard previously Liverpool's No. 1.
Reina made his mind up early, however, and left to join Napoli on a season-long loan a month after his competitor's arrival, at the time two years older than Mignolet is now.
Karius has no doubt been signed as Liverpool's new No. 1, but for now Mignolet is eager to fight for his place.
It looks unlikely Mignolet would hang around past this season as No. 2, and would make a decent signing for plenty of midtable clubs.