Liverpool manager Jurgen Klopp addressed reporters at Melwood on Monday afternoon, ahead of the Reds' League Cup clash with Tottenham Hotspur.
Klopp's side welcome Spurs to Anfield on Tuesday evening, hoping to seal passage to the quarter-finals of the competition for the third consecutive season.
This presents Liverpool with a heightened challenge compared to previous rounds against Burton Albion and Derby County, but Klopp can hope for a solid performance from a squad that is now nine games unbeaten.
Speaking ahead of the clash, the German discussed Liverpool's title prospects, the possibility of rotation and the status of Loris Karius and Simon Mignolet.
He also touched upon a possible return for Reds legend Steven Gerrard, as reported on Sunday evening, but refused to speculate, simply saying "first of all, we have to speak to each other."
Klopp was similarly bullish when asked about his ambitions for the Premier League title, insisting "I don't care."
"[Title talk is] normal in football when you're in a good position. But of course I recognise the mood—it's good," he continued.
He also suggested he would make "some changes" to his starting lineup, confirming Mignolet had a "100 percent chance" of taking up his position between the sticks.
However, Klopp then went on to explain that "in this moment we have a No. 1, that's Loris Karius."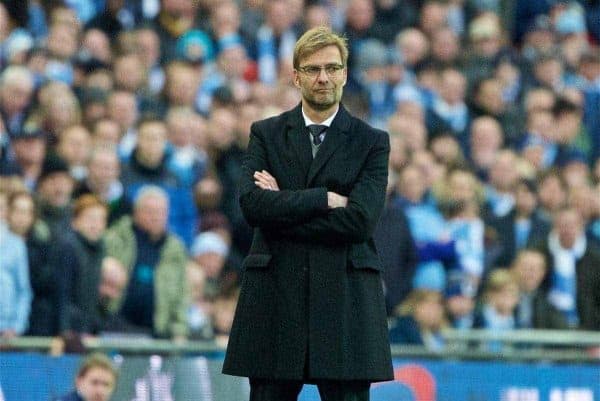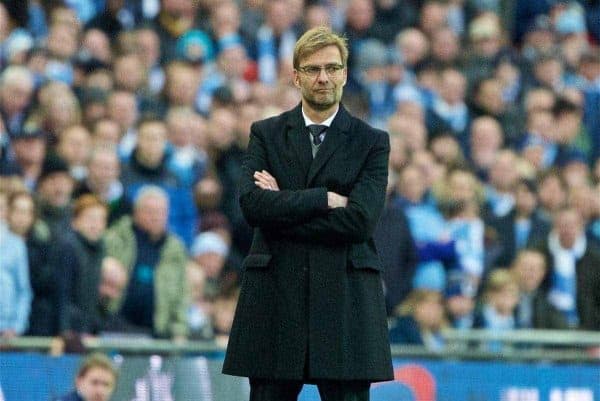 Liverpool reached the League Cup final last season, but fell to a disappointing defeat to Manchester City at Wembley Stadium—and Klopp was asked whether his side could harness this.
"It was long ago. We decided after that game vs. City we should try again—that's all," he said.
"It would be a negative sign if we needed to lose a final to want to win it next year. We want to win it next time of course.
"I didn't know anything about the final before, it's not too easy to see these finals in Germany. It was a great experience."
Tuesday's fixture, under the Anfield lights, gives Liverpool a great opportunity of proving their League Cup credentials.
And it promises to be a tantalising clash with a tough opponent in Spurs.