Liverpool forward Sadio Mane has spoke of his pleasure at working with Jurgen Klopp, years after the opportunity failed to materialise.
The 24-year-old made the move from Southampton to Liverpool in the summer, joining the Reds for £30 million – only Andy Carroll and Christian Benteke have cost Liverpool more.
Mane has made an instant impression at Anfield, scoring six goals to lead the way for Klopp's side in the Premier League, and adding an extra dimension to the team with his pace and movement.
The Senegal international says it was almost fate that he eventually worked with the German, after a move to Borussia Dortmund collapsed during his Red Bull Salzburg days.
"I was so excited. I couldn't believe it' that he wanted to meet and thought I could help his team, who were so good. I used to watch them all the time," Mane told Goal, reflecting on his time in Austria.
"Things didn't work out back then and it was frustrating, but that's life—nothing just comes easy.
"I told myself to just carry on working hard, push myself and something big would come.
"I did that. I went to Southampton, I played well and then, Klopp wanted me again.
"Now I'm lucky enough to be working with one of the best managers in football. It was meant to happen and I am very happy to be learning all the time from him."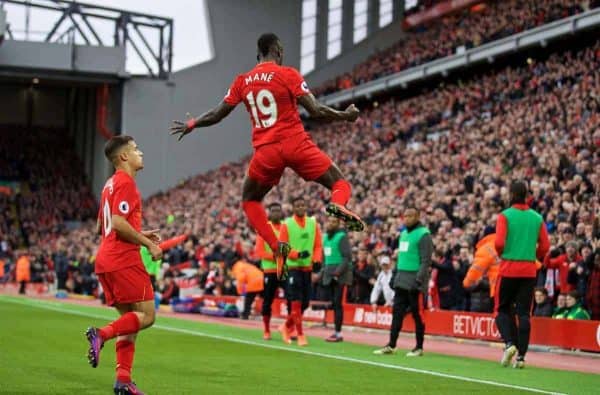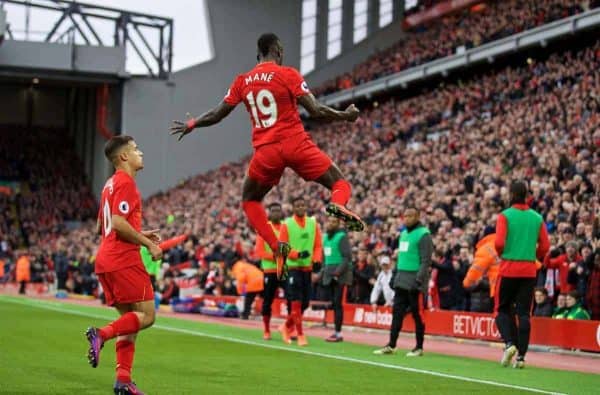 Mane also discussed his move to Liverpool, admitting he took a very laid-back approach to joining a club of such stature.
"A good thing for footballers is not to think too much, especially when you've got to move to a big team like Liverpool, because that's when you start to confuse your mind," he added.
"In my head, I knew I was coming to a team that wanted me, to a manager who knew me well, and I was coming to work hard and to help.
"That is all I focused on, not how things would go or what could happen—good or bad. I left my mind open and was ready for anything.
"I'm very happy to be part of a team with big, big talent with everyone working for each other.
"It makes it easy for a player when you've got really good team-mates and when everyone wants the same thing."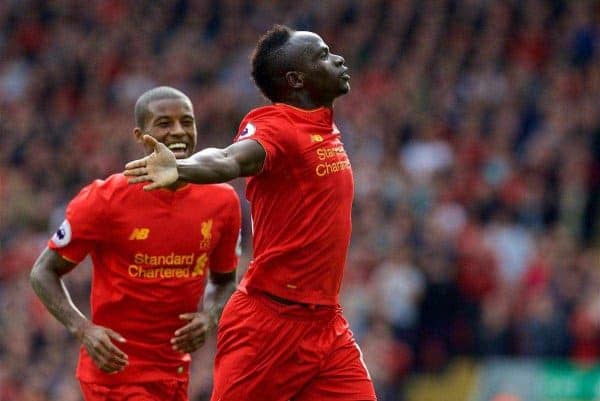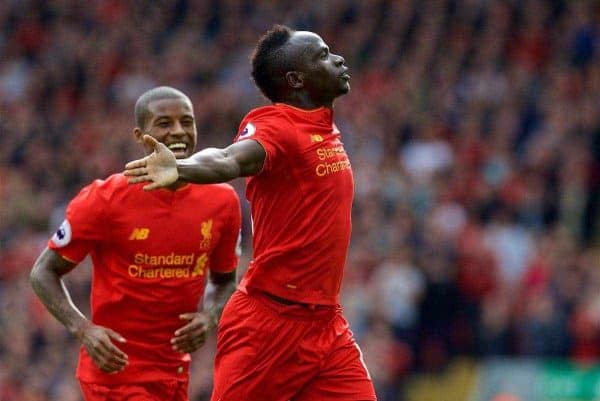 The speedy forward's reputation has soared in these last few months, and there will no doubt be plenty of Liverpool supporters who have been surprised at just how good he is.
Mane has been one of the signings of the summer, and it has become abundantly clear why Klopp has been such a keen admirer of his for so long.
Along with Philippe Coutinho and Roberto Firmino, Mane makes up one third of one of Europe's most in-form attacking units currently. Long may it continue.