Philippe Coutinho believes the secret to his excellent form for Liverpool is the new free-roaming role he is playing under Jurgen Klopp.
On his arrival at the club in 2013, Coutinho was a fleeting attacking inspiration for the Reds, but in recent seasons he has worked towards finding more consistency.
He is now in his best form yet under Klopp, having scored six goals and assisted another six in 13 games so far this season, thriving on the left of the German's three-man attacking line.
Speaking to Sky Sports ahead of Liverpool's clash with Sunderland on Saturday, Coutinho attributed this to the extra time available on the training field this season without European football.
"There's definitely more time now to work on our tactics in training and for the coach to get to know us," the 24-year-old explained.
"I like the tactical training we are doing. But yes, there is a lot of it.
"He is teaching us to press when we don't have the ball and keeping that pressure up.
"Then we have to keep possession when we do have the ball. It's about putting that mentality into us.
"It's all about the confidence and the mentality that the coach has given us.
"This used to be a team that didn't really believe in itself; now, the players feel more comfortable and this comes from the coach.
"That's something that's reflected on the pitch and in the results."

Coutinho's view on the building confidence within this Liverpool squad are mirrored with the No. 10 on an individual level.
The Brazilian is now looking at home with more responsibility in the Reds lineup, interchanging with the likes of Roberto Firmino, Sadio Mane and even Emre Can and Adam Lallana with ease.
"I like the position that I'm now playing at Liverpool," he continued.
"What I like most about it is that I don't have to just stay in one place. I have the freedom to move around.
"The manager is comfortable with me doing it and that's given me the confidence to go and play."
While Coutinho certainly enjoys a strong chemistry with his compatriot and attacking colleague Firmino, he insists he is thriving due to the Reds' all-round effort.
"I have a great relationship with him on and off the pitch, we are good friends. But it's not just him," he explained.
"I am linking up well with all of the players on the pitch. And when the team is playing well, the individuals in the team look like they are playing better."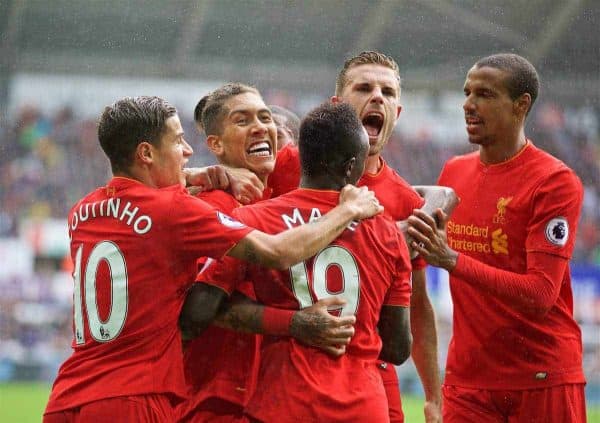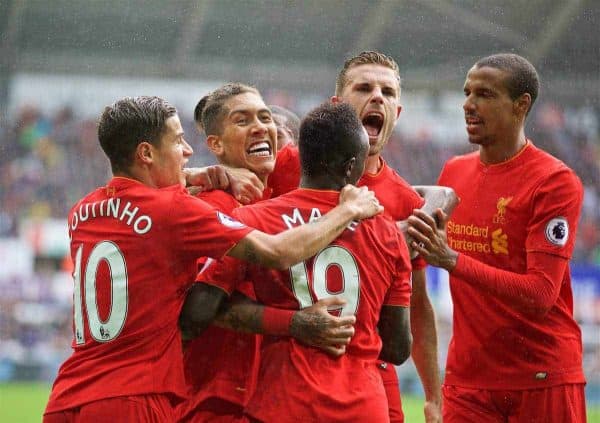 Liverpool's attacking brilliance this season has so far led them to second in the Premier League table, with 27 points from 12 games, making them early contenders for the title.
"That's obviously the dream," Coutinho said, setting his sights on silverware.
"And that's what we've got to do. We have to dream it."
The Reds' next clash comes against the Black Cats, and after a disappointing trip to St Mary's last time around, Coutinho and Co. will be desperate to seal another three points.
With Bournemouth (A), West Ham United (H), Middlesbrough (A), Everton (A) and Stoke City (H) to come before their Anfield clash with Manchester City on New Year's Eve, Liverpool could put themselves in a very strong position for the start of 2017.