With Liverpool not in action this Boxing Day – the first time since 2010 and only the third time in the Premier League era- we take a look at some of the Reds' best and worst results on this day in the last decade.
Boxing Day is one of the most iconic days in the football calendar – a day in which you can sit back, continue eating and drinking to an unhealthy extent and enjoy the football.
This year is actually the first time since 2010 that the Reds don't play on December 26th, with their clash at home to Stoke City not for another 24 hours.
Bad weather was the reason for that anomaly six years ago, and barring that unfortunate turn of events, Liverpool have always had a game on Boxing Day in the 21st century.
The only other times they haven't played the day after Christmas Day in the Premier League era were in 1992/93 and 1995/96.
They are not often classic encounters – the fixtures are invariably against smaller local sides – with legs tiring, pitches iffy and top teams generally not in peak form.
In the past decade, it has been a day when Liverpool have proven to be unpredictable, with a mixture of good and bad.
Here are six games that stand out.
Good: A routine win over Bolton (2008/09)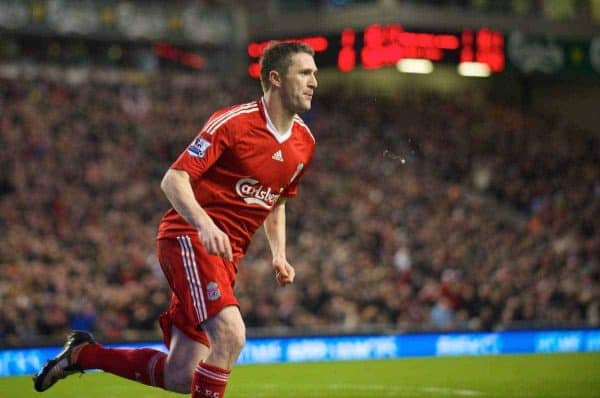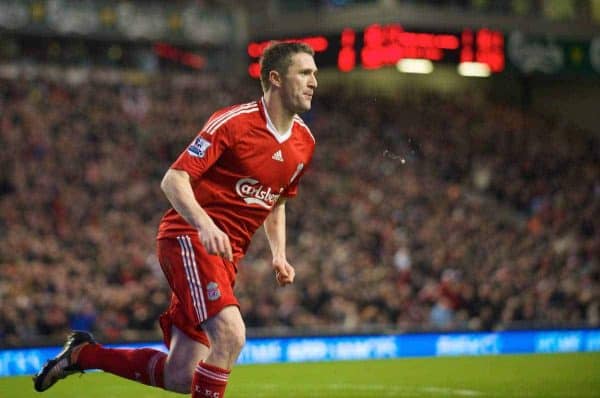 The 2008/09 season remains one of Liverpool's best in the Premier League – they should really have won the title ahead of Man United.
Rafa Benitez's Reds overcame Bolton Wanderers in comfortable fashion on Boxing Day, with transfer flop Robbie Keane scoring two of his seven goals in a Liverpool shirt. Albert Riera bagged the opener in a 3-0 triumph.
It was actually one of the few positive results for the hosts during a festive period that ultimate proved costly in the title race.
Home draws against Fulham, West Ham, Hull City, Stoke City and Everton in the space of under two months really hurt.
LFC XI vs. Bolton: Reina, Carragher, Hyypia, Agger, Insua, Benayoun, Gerrard, Alonso, Riera, Keane, Kuyt.
Bad: A wretched showing at Stoke (2012/13)

Brendan Rodgers was struggling to fully convince in his first season at Anfield, and the trip to Stoke City on Boxing Day was a real low point in 2012/13.
It remains one of Liverpool's worst ever festive showings – they were woeful in all facets of their play, barring an early Steven Gerrard penalty.
The eventual 3-1 scoreline was all the Reds deserved, and they would go on to finish the season in seventh place.
Only a strong end to the campaign helped them achieve that, with just one defeat in their last 12 games, and the emergence of Luis Suarez and Daniel Sturridge's unplayable strike partnership.
LFC XI vs. Stoke: Reina, Johnson, Skrtel, Agger, Enrique, Lucas, Gerrard, Shelvey, Downing, Suso, Suarez.
Good: Klopp's men see off the future champions (2015/16)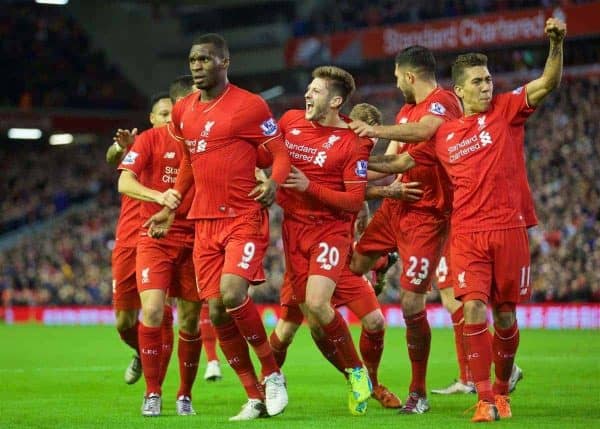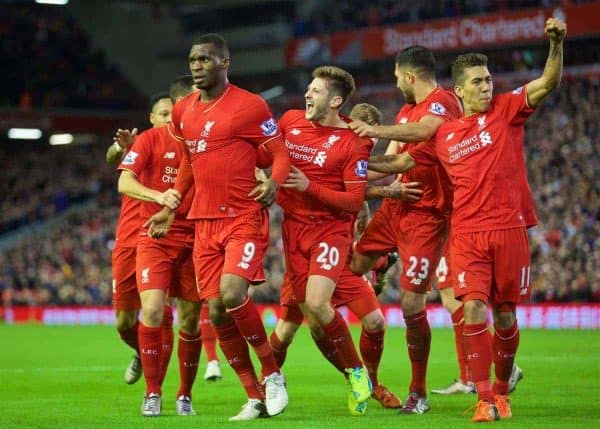 Liverpool's most recent Boxing Day fixture saw Klopp's men pick up all three points at home to a Leicester City side on the verge of something astounding.
At that point, nobody really expected the Foxes to keep their unlikely title challenge going, but they ended up clinching the most extraordinary of triumphs. This was one of just three league defeats for them in 2015/16.
Christian Benteke's second-half strike was enough to down Leicester, but he also had time to somehow miss in comical fashion in the dying seconds, with Kasper Schmeichel stranded at the other end of the pitch.
It was almost as entertaining as the goal.
LFC XI vs. Leicester: Mignolet, Clyne, Lovren, Sakho, Moreno, Can, Henderson, Lallana, Coutinho, Firmino, Origi.
Bad: Reds robbed at the Etihad (2013/14)

This is a game that will forever cause fury among Liverpool supporters, and a day that ended up being key in the 2013/14 title race.
Rodgers' Reds were superb at Man City, with Philippe Coutinho giving them a first-half lead, but prior to that, Raheem Sterling had already been inexcusably flagged offside when clean-through.
It is one of the worst Premier League decisions in years.
Typically, Liverpool ended up undeservedly losing 2-1 – Suarez could easily have earned a penalty late on – and we all know who eventually lifted the title.
LFC XI vs. Man City: Mignolet, Johnson, Skrtel, Sakho, Cissokho, Lucas, Allen, Henderson, Coutinho, Sterling, Suarez.
Good: Stevie to the rescue once again (2007/08)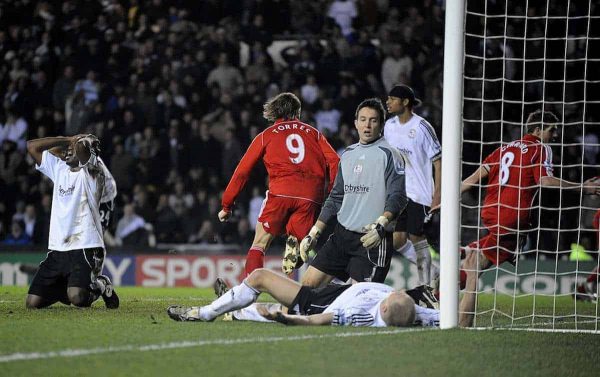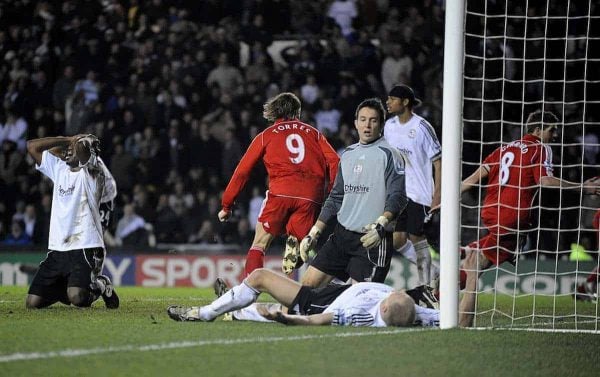 By 2007/08, Benitez had built a formidable Liverpool side – one who were particularly brilliant in Europe.
Gerrard was a man at the absolute peak of his powers, and this last-gasp victory at Derby County showcased the skipper's unrivalled influence.
That Derby side were one of the worst in Premier League history, but the Reds did their very best to drop points against them.
Fernando Torres scored a sublime solo effort in the first-half, Jay McEveley equalised after the break, before Gerrard bundled the ball home from close-range in the dying seconds.
Liverpool's eventual fourth-place finish was almost a given in the mid to late 2000s, with Liverpool, United, Chelsea and Arsenal effectively in a mini-league of their own at the top.
LFC XI vs. Derby: Reina, Finnan, Hyypia, Carragher, Riise, Babel, Gerrard, Alonso, Aurelio, Torres, Voronin.
Bad: Defeat for Rafa at Ewood Park (2006/07)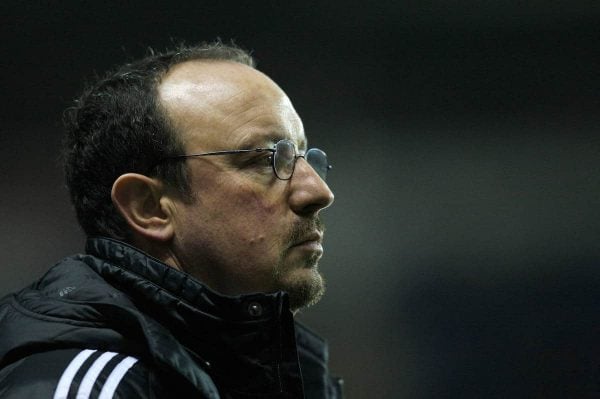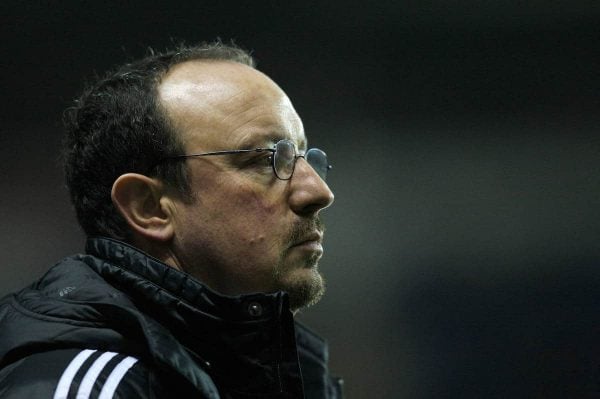 Trips to Ewood Park were never particularly inviting during the 2000s, even though a huge away following was always guaranteed.
Benny McCarthy got the game's only goal back on Boxing Day in 2006, in a season that saw Liverpool reach a second Champions League final in three years.
The Reds' loss at Ewood Park may have been disappointing, but some perspective was needed. It came in the middle of a 10-game run that saw the Reds win their other nine league matches.
LFC XI vs. Blackburn: Reina, Hyypia, Carragher, Agger, Finnan, Gerrard, Alonso, Riise, Bellamy, Crouch, Gonzalez.
Liverpool's Boxing Day record in the Premier League: Won 12, Drawn 7, Lost 2