Jurgen Klopp has stressed that his record against Pep Guardiola won't have an impact on Liverpool's clash with Manchester City on New Year's Eve.
Klopp takes on an old adversary at the end of 2016, having come up against Guardiola eight times previously in the Bundesliga – with each enjoying similar success.
While manager of Borussia Dortmund, Klopp won three games over 90 minutes and another after a penalty shootout.
Bayern won four times against Dortmund under Guardiola, and both sides scored the same amount of goals over the eight games, with 11.
But as he prepares his Liverpool side to take on City at Anfield on New Year's Eve, Klopp has insisted his previous clashes with Guardiola won't play a factor.
"I don't play against Pep Guardiola, the other teams play against each other," Klopp told reporters on Thursday afternoon.
"We know about everything about how Pep played with Bayern, but that's not important anymore.
"We are a different team, so in this moment both sides can't be sure. That's what we have to accept.
"It's not like we have a look back at the last few games against Guardiola, because we don't play each other."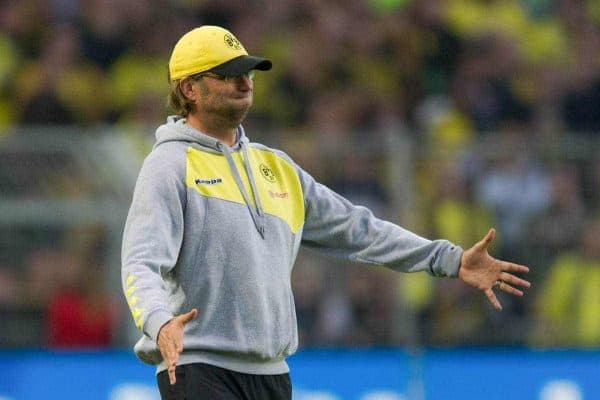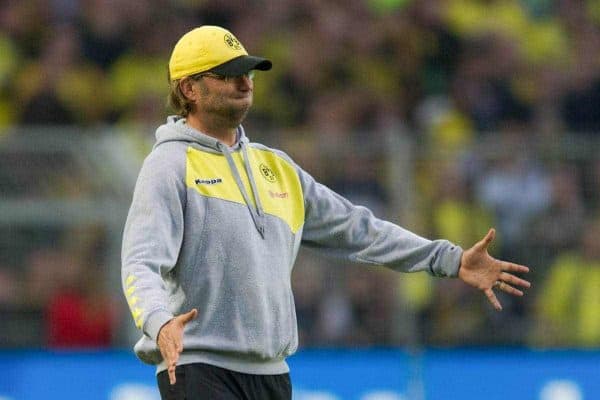 Klopp continued to highlight the tactical nuances Guardiola has employed throughout his managerial career, describing his style as "Total Football."
"In Holland it was Johan Cruyff. Pep made it perfect with his side at Barcelona," he added.
"He's an outstanding manager, 100 percent. I'm not interested in giving things a name.
"But you can see it on the pitch, he's a really influential manager. He has a clear idea, pretty much a good idea!"
However, while City (61%) are the only side to have averaged more possession in the Premier League this season than Liverpool (59.2%), this won't necessarily be their approach on Saturday.
In Bayern's first clash with Dortmund under Guardiola in the Bundesliga, for example, the Spaniard ditched his typical, possession-heavy brand and opted for a more direct approach.
This saw Bayern avoid Dortmund's pressing game and led to a 3-0 victory, inspired by ex-BVB forward Mario Gotze.
Serving to highlight the unpredictability of the upcoming tactical matchup, this vindicates Klopp's words before the game.
Though Guardiola has the slight edge over Klopp in the past, this should bear no marker on proceedings as both Liverpool and City push for a crucial victory in the Premier League title race.