Liverpool goalkeeper Loris Karius has blasted criticism of his start to life on Merseyside, taking exception to comments from Gary Neville.
Scrutiny over Karius' form came to a head following the German's error cost the Reds late on in a 4-3 defeat to Bournemouth last weekend, gifting Nathan Ake the Cherries' winner.
Directly after the final whistle, Jamie Carragher said that "he's yet to convince me in any game," while his Sky Sports colleague, Neville, hysterically claimed the German "transmits anxiety" during coverage for Monday Night Football.
Reacting to criticism of his performances in an interview with the Mail, Karius served up a defiant rebuttal, saying "I don't care what Gary Neville said."
"It wasn't easy but I should have caught it and I don't need anybody to tell me it was bad…because I know. I am sorry that it cost us a point," he said, addressing his mistake.
"Carragher was here at Liverpool for a long time so maybe after the game he was a bit frustrated.
"He is probably still a supporter. I have to accept it. What critics say right after the game, I don't know what I think. If you asked them again would they say it now?
"And I don't care what Gary Neville said. He was a manager for a short bit and now he is back to being an expert again. But he is always very critical.
"I think he does it to everyone. I just hope that when I do well he will comment on that. We will see in the future."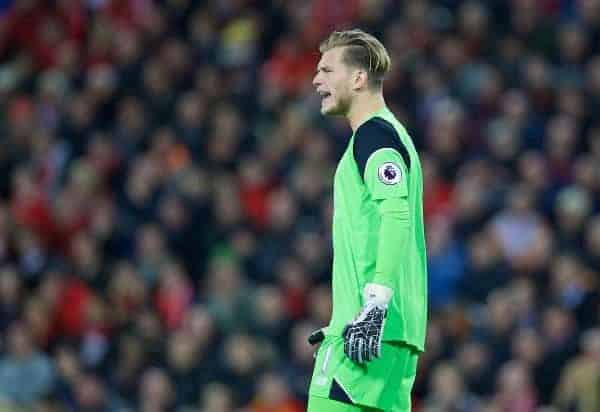 However, Karius continued to provide an insight into life as a top-level footballer, hinting at the pressures and stresses of performing at a club like Liverpool.
"I think sometimes people think we are like robots because we get paid good or whatever," he added.
"They think we have no emotions or feelings, that we can never have a bad day.
"That's not how it works, we are still humans. We make mistakes. We have better days, worse days. The fact we get paid well doesn't really change that.
"It's always good to have support from the fans. It really helps the players. And it's right that they expect much.
"But sometimes I am not sure if everyone understands the whole package of professional football and what we have to deal with.
"Of course we enjoy playing football every day. It is the dream job. But it can be hard so it has both sides."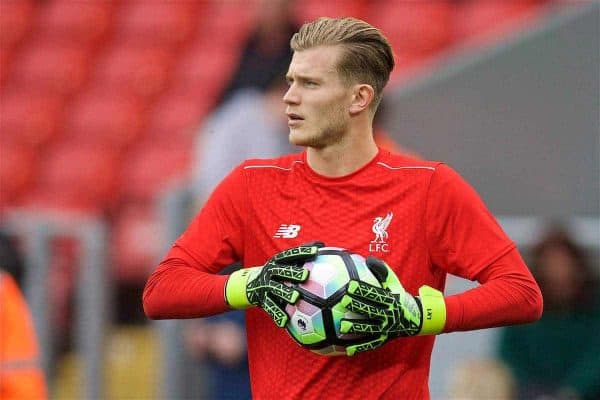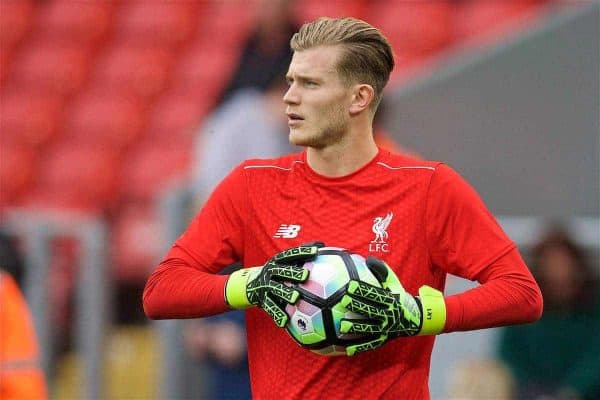 Nevertheless, Karius will be expected to perform to a consistent level following his £4.7 million move from Mainz 05 in the summer.
And following criticism from pundits like Carragher and Neville, Karius can still count on the backing of his manager, Jurgen Klopp, and his team-mates, as he explained.
"I don't need people to say 'Hey. Come on! Let's go again…'. I know. I am strong in my head," he said.
"They have just told me that everybody makes mistakes. I was very down after the game, but they said we are one team and they have my back. That's all that matters."
Karius' next opportunity to impress will come at home to West Ham United on Sunday afternoon, where he could come up against a troublesome centre-forward in Andy Carroll.
This serves as the perfect chance to underline his credentials, and far from lacking in confidence, the former Manchester City youngster will be desperate to impress once again.
With his summer move to another country hampered by a broken hand in pre-season, Karius is still working towards his top level, and his critics would be wise to remember that.
Despite being under considerable pressure at Anfield, Karius is confident he can shine as Klopp's No. 1.