Jurgen Klopp has remained cautious regarding Philippe Coutinho's ankle injury, insisting he won't rush the Brazilian back.
Coutinho has been absent since November's 2-0 win at home to Sunderland, leaving Anfield that day on crutches following a strong challenge from Didier Ndong.
He has since returned to individual training at Melwood, with the playmaker eyeing a comeback against Man City on New Year's Eve.
However, speaking to reporters on Friday afternoon, Klopp revealed Coutinho was yet to rejoin the first-team squad for training.
"Unfortunately we don't have him back in training. He makes his own training, that's a big difference," he said.
"Before we have him in training, there's no reason to think when he's back.
"We can't rush the decision, we don't want to rush the decision. We have to accept the big steps in his improvement, with his serious injury.
"It wasn't something, it was a decent injury, or it is still. We need to wait.
"Whenever he's back, the season is long enough to help us. We can't rush it because of a few games."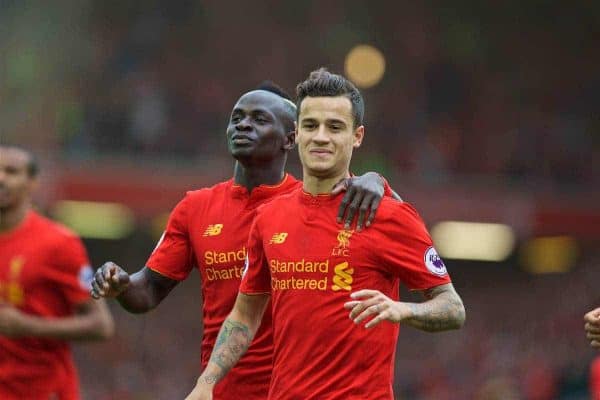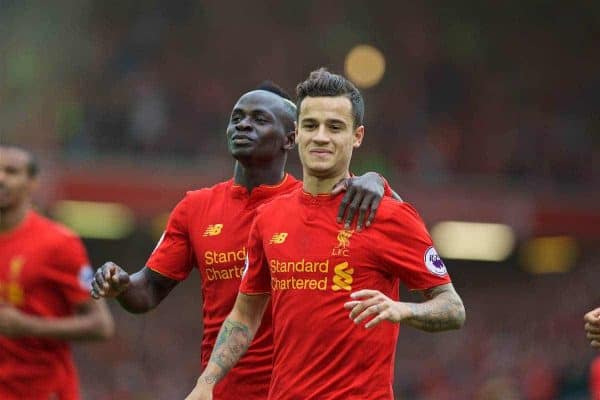 ---
Klopp was pressed further as to a timescale for Coutinho's recovery, but the German took a cautious approach—though he didn't rule out a possible appearance against City.
"As I said the rehab with a football player is always on the edge," he added.
"You can't say, 'if you do nothing it'll be 10 days, if we try something it'll be seven'. All the players develop differently.
"He was on a very good way, then it was a bit difficult so we had to cool down the situation.
"He's still in a good way, and it's all good. It won't be long term.
"The game everybody is dreaming of, the City game, it seemed this would be really unlikely.
"It was the dream of Phil, but in this moment it's not more likely than before.
"I don't want to say this is impossible, but we have to see."
Liverpool have not enjoyed the same attacking fluency in Coutinho's absence, but recorded back-to-back victories over Middlesbrough and Everton ahead of Christmas, scoring four goals.
His return will be highly anticipated, but as Klopp stressed, patience is a virtue.