Liverpool's next two games present a big opportunity to respond strongly and get their Premier League title charge back on track before a tricky festive period.
It will take a while yet for anyone associated with Liverpool to fully get over the Dean Court collapse.
The effects may not be completely felt until May, when the final league table tells us how damaging the capitulation proved.
But still firmly in the title hunt, sat in third place and just four points off top spot, Liverpool have no time to wallow.
The Reds must respond immediately, and with winnable games against West Ham and Middlesbrough up next before a tough Christmas schedule commences, Klopp's side have an ideal chance to do just that.
Chance to Respond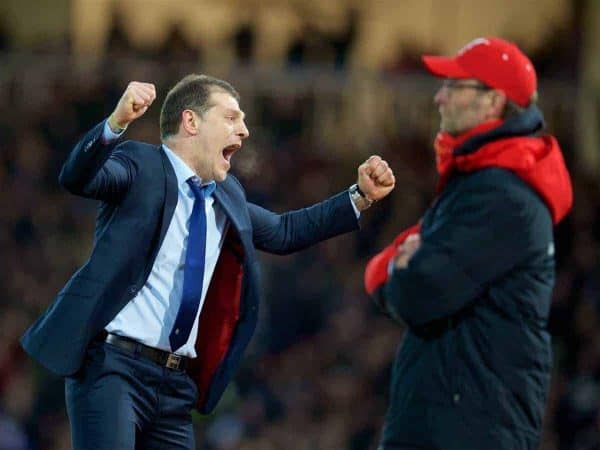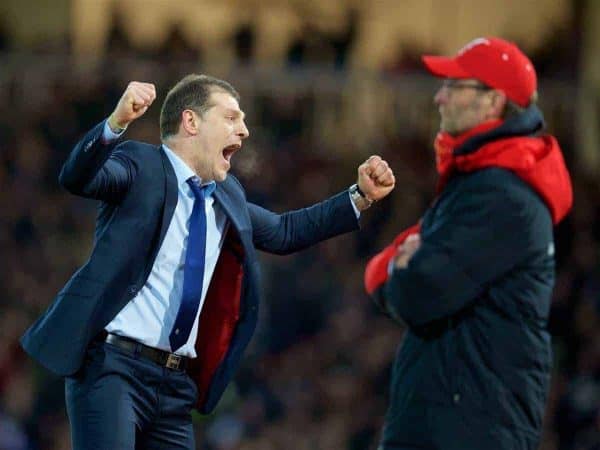 When suffering a defeat that shocks the system as much as that at Bournemouth, you instantly want another game to right the wrongs and swiftly move on.
Liverpool will have stewed on the humbling loss for almost a week by the time West Ham arrive on Sunday, but the chance to bounce back imminently presents.
The Reds face two games in four days, starting with Slaven Bilic's side, who Liverpool will look to use their Anfield dominance against to earn a first win over the Hammers under Klopp's guidance.
West Ham arrive winless in five games following a 5-1 thrashing by Arsenal and are desperately low on confidence—something Liverpool can punish to rediscover their own belief and winning form.
A trip to Middlesbrough follows, where another opportunity to keep pace arises at a ground Liverpool failed to do as such in 2008/09—when a 2-0 loss proved costly to Rafael Benitez's title aspirations.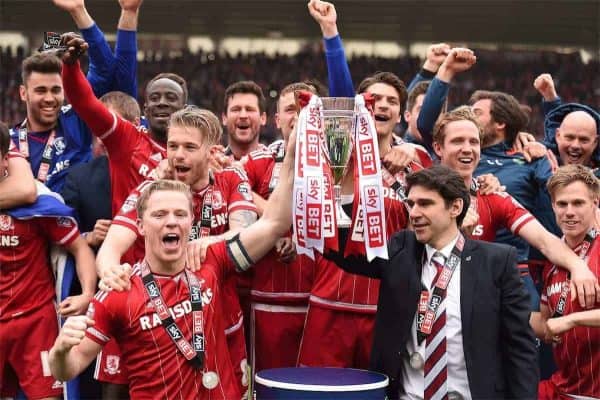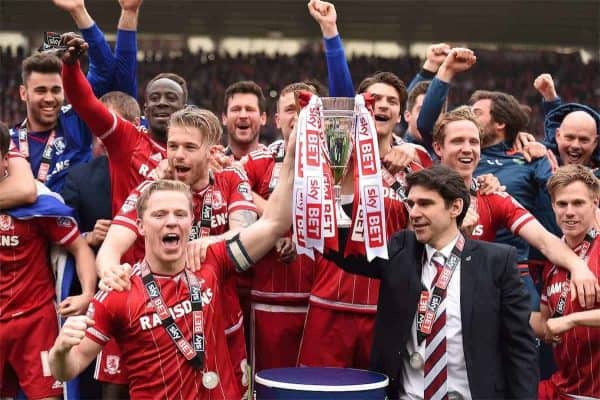 The second of two vital games, the Reds must ensure no potentially irreparable damage is suffered this time.
Liverpool have the chance they'll want to react—Klopp himself could hardly have picked a kinder fixture to start this process than hosting the struggling Hammers.
It's vital this does indeed begin on Sunday, with four dropped points against Southampton and Bournemouth frustratingly leaving Liverpool facing the prospect of collecting fewer points from a favourable run than from their more testing start.
A response is required to stick with the leaders, but also to position strongly ahead of a potentially season-shaping Christmas.
Pre-Christmas Boost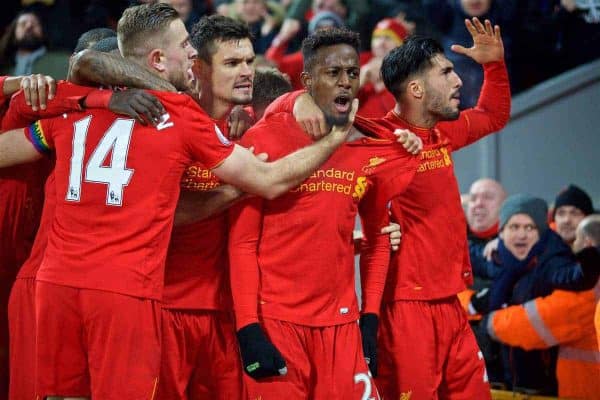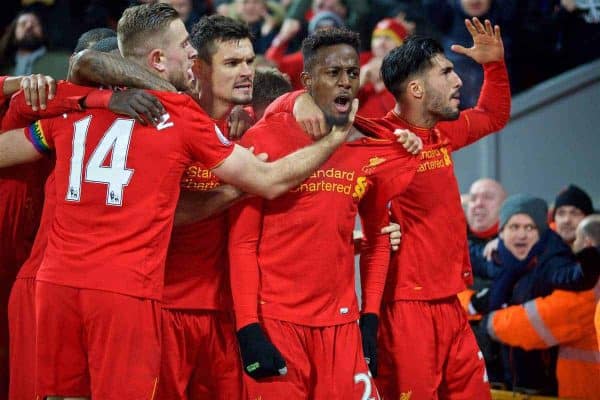 Liverpool face a tough festive period, which makes earning successive victories essential.
The Reds need to be fully prepared for four difficult games, starting with a derby against Everton (December 19) that could ruin Christmas in half of Merseyside's households.
Stoke arrive on December 27 for the first game of an Anfield double-header ending with City's New Year's Eve arrival, just 46 hours before Liverpool are, ridiculously, in action again at Sunderland, much to Klopp's frustration:
"How do you prepare a team for this? Do you say only 50 percent against City because we have Sunderland on Monday? It doesn't sound like it is right."
How Klopp does remains to be seen, but given the tight schedule and opponents, points could at some stage be dropped at a time performance level understandably dips and training time is limited.
Despite the Reds' impressive Goodison Park record, the derby is always unpredictable and Everton will be determined to make a point as they embark on a new era under Ronald Koeman.
Stoke are far from a straightforward challenge with their attacking talent, and one of the biggest games this season with City—a night that could see more fireworks than New Year celebrations—could hardly be worse timed.
---
Sunderland will be scrapping for points and with very little preparation time—leaving Klopp "not too happy"—the Stadium of Light trip is now a tougher task.
Christmas results could shape the second half of the campaign and determine whether Liverpool fight for the title or Champions League qualification.
This increases the importance of taking full points from the next two, providing leeway and positive form ahead of the festive run.
Claiming maximum points is of course easier said than done, and Klopp has work to do with his side's defensive lapses and game management to ensure this materialises.
There may be times a more cautious and less all-guns-blazing approach is required to hold on, and assist tired bodies and minds in a physically demanding period.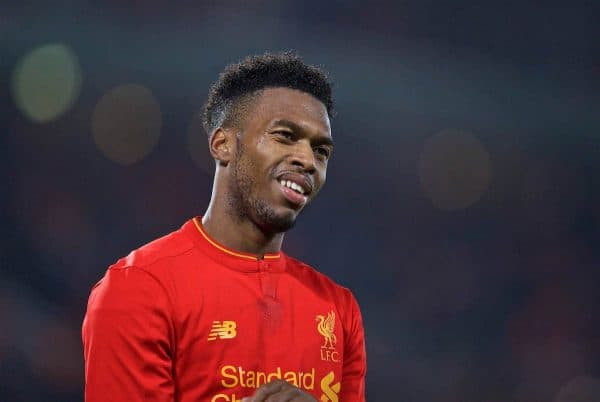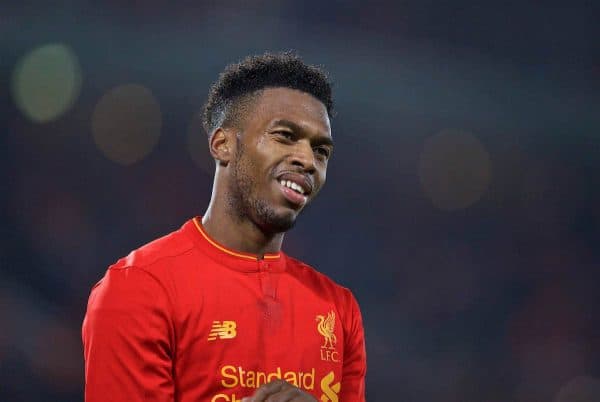 Some luck with injuries would be welcome, and if Daniel Sturridge can also regain fitness for West Ham's visit, as Joel Matip and Sadio Mane have, Klopp's options will receive a further significant and timely boost—both with the starting lineup and options from the bench.
This does remain unlikely, however, with the No. 15 having not trained with the squad in two weeks.
Returning key men will naturally help rediscover the intensity and high performance that has dipped in recent games, and both West Ham and Boro are unlikely to cope under such pressure.
If Liverpool can revive this, points will follow and Klopp's men will be primed perfectly for the Christmas contests.
Six from Six Required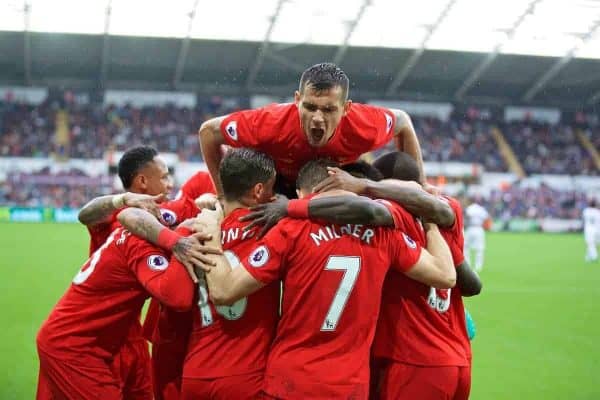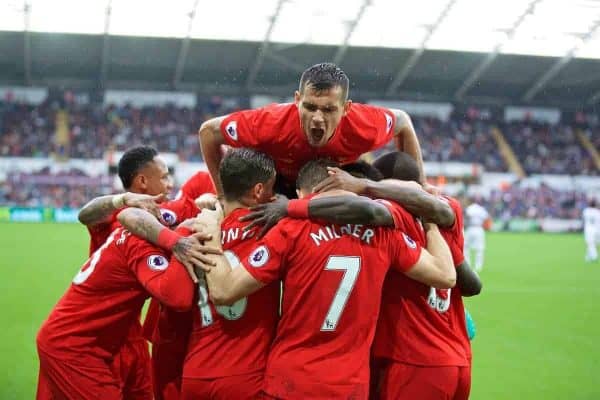 Before shifting full focus to the holiday games, Liverpool have two crunch matches in which they need to react.
West Ham and Middlesbrough offer two winnable fixtures to bounce back, and despite last week's loss, Liverpool should approach both with full belief given the season enjoyed so far.
Anfield has become a reliable source of points this season, and the Reds should continue this against Bilic's strugglers, restoring confidence ahead of the quest for three more at Middlesbrough.
Successive victories will build momentum and provide the required platform for the Christmas schedule, which if Liverpool can negotiate well, could set up a memorable campaign.
First off, the Reds must capitalise on the next two games to get back on track.