Jurgen Klopp has shown he has the vision to reinvent multi-functional footballers to suit his own purpose, writes Richard Jolly.
Jose Mourinho was playing to the gallery. It was music to their ears. It was the Portuguese's unveiling at Old Trafford and he came prepared to differentiate himself from Louis van Gaal without actually naming his predecessor.
"I am more a manager that likes specialists and not so much the multi-functional players," he said.
This comment was guaranteed a good reception. Manchester United had endured enough of versatile footballers being picked in odd positions, playing bafflingly boring football and dressing it up as a philosophy. Time for common sense, for putting square pegs in square holes and round pegs in round holes. Bring back the specialists. Enter Zlatan Ibrahimovic, the sort of striker that even Van Gaal could not select on the flanks.
But on Sunday, Mourinho faces his antithesis. Jurgen Klopp is a grinning, joking advertisement for the merits of multi-functional players.
He may name a team who, with the obvious exception of Simon Mignolet, could all occupy at least one other role in the side: in some cases, two or three.
Even his centre-backs are multi-functional: Dejan Lovren, unlike the more limited Mamadou Sakho and Martin Skrtel, is very capable of playing on both the left or the right. Joel Matip spent some of his Schalke career in midfield. Right-back Nathaniel Clyne would be an adept deputy for James Milner on the left were one required.

It may be an exaggeration to say Klopp has waged war on the specialists, but perhaps not much of one. Exit Skrtel, to be followed by Sakho. The specialist winger Jordon Ibe is gone, along with the specialist target man Christian Benteke. The specialist predator Daniel Sturridge is often only the third choice to lead the line.
Klopp is inverting Mourinho's logic. He is prospering precisely because he has multi-functional players.
Liverpool have dispensed with the specialist goalscorer and are the most prolific team in the Premier League. The responsibilities are shared. If Klopp names a professional centre-forward at Old Trafford, it will purely be because Sadio Mane is away in Africa.
Normally, though, various players can pop up in the striker's spot. Roberto Firmino can drop deep or drag defenders out of position with decoy runs to the wings. Adam Lallana can advance. Mane and Philippe Coutinho can cut in. They are not touchline-hugging wingers.
"There is not another team in the world attacking this way with so many players….inside," marvelled Pep Guardiola two weeks ago.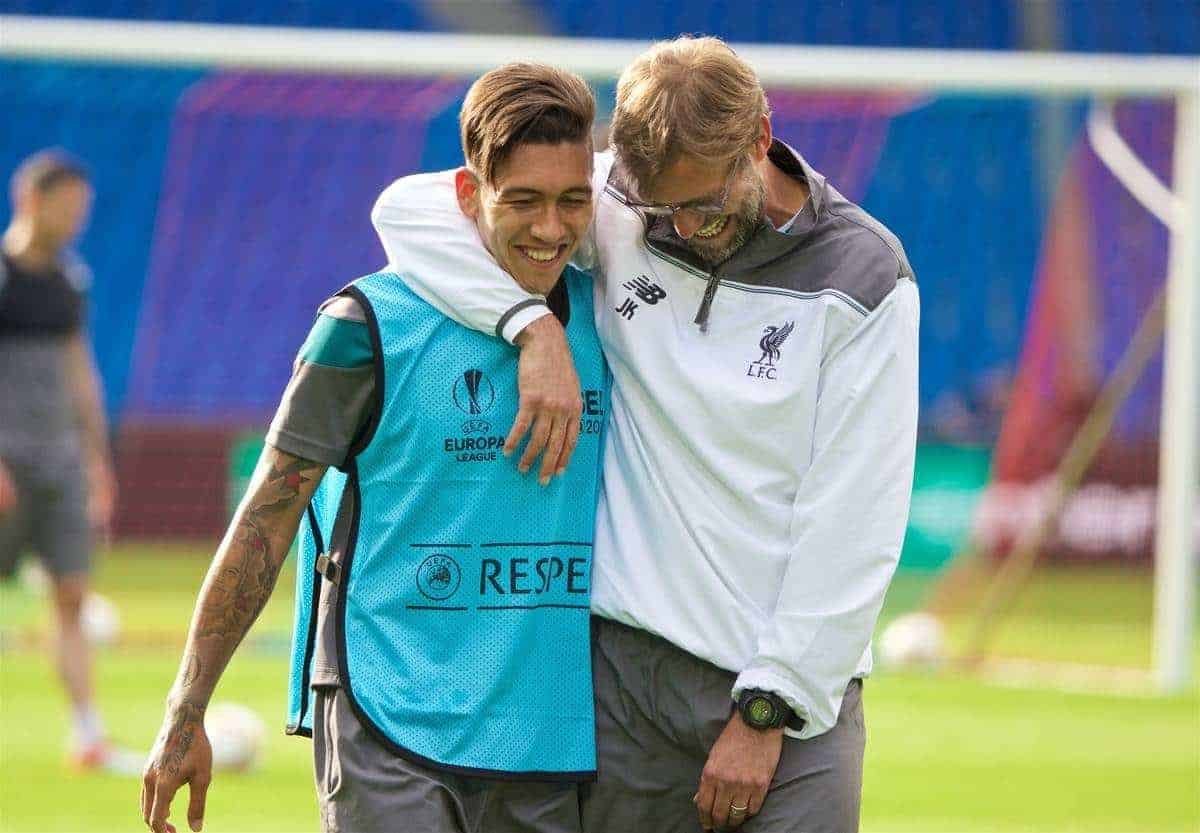 It helps that Klopp's favoured front four are all footballers with the skill-sets to play in different positions. Liverpool could line up with Mane ostensibly as the front man, Coutinho the No. 10 and Lallana and Firmino nominally on the flanks and play in a broadly similar way because they would interchange positions fluidly and fluently.
Klopp has shown he has the vision to reinvent multi-functional footballers to suit his own purpose. Brendan Rodgers presented himself with a problem by adding Milner to a squad that already included Jordan Henderson and Emre Can. He had three players who all seemed to want the role of the box-to-box midfielder. Now neither captain nor vice-captain has it; arguably neither has ever played better, either.
Henderson's prime asset has long seemed his stamina. In most teams, that would make him an odd choice as the defensive midfielder. In Liverpool's case, he is no mere holding player. The fact he completed most passes in the Premier League in 2016 is a sign his passing skills are being used better than before. Given their high-energy approach, he is no static figure.

Milner is the left-back who is not really a left-back. "We didn't want to make him a left-back, we only want someone who can have an influence on the game from this position," Klopp explained last month.
His years of playing as a wide midfielder stand him in good stead for a more advanced role than most supposed full-backs. His running power, commitment and sense of responsibility have always been all-round attributes that enabled him to play in many a position; just not usually this one before Klopp rebranded him.
Milner might be the ultimate multi-functional footballer: good at a wide variety of attributes, brilliant at none. He has presented a conundrum and a solution alike throughout his career. Two years ago, he was Manchester City's stand-in striker. Now he is Liverpool's full-time left-back.
When a player has initial success in a new role, it can be a matter of time before opponents study them to identify and unlock a failing. It is to Klopp's credit that neither Henderson nor Milner has shown such flaws so far.
This, perhaps, is what separates him from his predecessor. Rodgers also had the imagination to reinvent multi-functional footballers and the ambition to test his theories on a major stage.
He first trialled Raheem Sterling as a starting striker at Old Trafford. He converted Steven Gerrard into a holding midfielder. He used Can as both a right-back and a central defender. He tried Lazar Markovic as a wing-back on either flank.
When such decisions backfire, when their unfamiliarity with a new position is exposed or their inadequacy at some of its demands become apparent, criticism follows. It is why the safer thing for a manager to do is the obvious: select specialists in their rightful roles.
But what Klopp has done, besides showing he has the coaching chops to mould footballers from their raw materials, is altogether braver. He has taken players, many with similar strengths, and forged a unique team. They are the jacks of many a trade looking to become masters of the Premier League.